Trust is currency when it comes to media. Facing the specter of a tough ad market, many top publishers fall back on "trust" as a differentiator — and excuse for higher ad rates.
"We consider ourselves more of a middle-market player where we have a very high loyalty and trust with our readership and sell that at a value those readers deserve," said Guardian U.S. CEO Eamonn Store, to use one recent example.
But trust, like "premium," is a squishy word. For a publisher like The Wall Street Journal, it means accuracy in reporting. For About, trust means spending time. And for agencies, well, it depends. Here's how publishers and agencies define it, and explain why it matters.
Mark Potts, Head of Insights, Mindshare North America
General "trust" is a broad and slippery concept. The real question to ask is "trust to do what?" Consumers may not trust banks in general but they trust them to keep their money safe, to cover them when there's a data breach at a retailer, and so on. And that's probably all that really matters when interacting with that category. We need to think of publishers in the same way. We trust the BBC to give an unbiased lens to the news, but we may trust BuzzFeed to do something slightly different (e.g. give us shareable social equity). This impacts what they're allowed and not allowed to do in the advertising and native space.
Michael Silberman, general manager, digital media at New York Media
Unless you ask directly in an audience survey, it's hard to know. So most measures would be indirect. One way is when they are loyal – visitors who come back to our site or renew a subscription to our magazine again and again. We have really healthy repeat visitor rates and subscription renewals. Our unsub rates on our newsletters are low, as are our rates of Facebook fans or Twitter followers dropping us. It's indirect, but presumably if you lose trust, you will lose readers.
Another way is by seeing the comments they leave on our site or the answers they give in user surveys. While we don't ask directly about trust, generally when we see people talking enthusiastically about our articles in comments, or leaving positive remarks in open-ended survey responses, we see that as a sign that they like what we're doing and trust the content.
Raju Narisetti, svp strategy News Corp
One of the rare perks of being dubbed so-called legacy media is that it also comes with a history and often trust. To me, trust is about accuracy (measured in corrections or lack thereof) and loyalty (measured in repeat visits and visitors) It is the underpinning of our journalism and thus our business model for monetizing our journalism.
Neil Vogel, CEO About.com
If you're reading The Wall Street Journal or The New York Times, that's one kind of trust. You're looking for impartial, uncompromised coverage. We're different when it comes to trust. Our trust is much more centered around time investment. If you're taking the next few hour of your life to bake a cake using our recipes, you're trusting that we won't waste your time.
Josh Engroff, chief digital media officer, The Media Kitchen
Non-human traffic has become a major concern for buyers and brands, and publishers that take real steps to acknowledge, understand and combat the problem get more trust and commitment from the buy side than those who don't. It is an indisputable fact that bot fraud exists on even the most premium sites, and a smart media buyer is going to want assurances that the publisher is not purchasing incentivized traffic to boost their audience numbers and has proactively put technology to use to limit bot fraud on their sites.
Sachin Kamdar, CEO Parsely
Trust is relative to the product you're selling and the audience you're selling it to. Buzzfeed sells social content both to consumers and brands. You trust that as a brand or a consumer the type of content you are sharing or producing is inherently viral and will capture your peers' or your target audience's attention.  The Information is selling the ability to have inside knowledge in the technology sector and you trust, as a customer, that this plays out relative to other alternatives in the space. As more publishers recognize the multiple ways to sell their product (events, research, subs, ads, native, e-commerce, etc.) they need to understand the trust is relative to each, and not a blanket claim.
https://digiday.com/?p=115208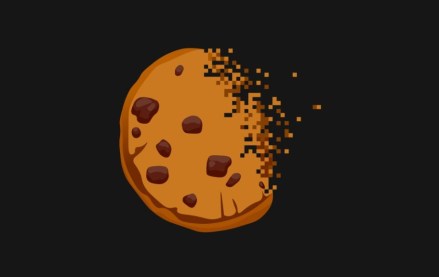 September 25, 2023 • 1 min read
During the Digiday Publishing Summit, execs from companies including Condé Nast, Dotdash Meredith and Thomson Reuters assessed the industry's readiness.
September 25, 2023 • 5 min read
Publishing executives shared their honest and unfettered opinions on the rise of generative artificial intelligence technology and its impact on traffic, IP protections, content production and jobs at the Digiday Publishing Summit last week.
September 25, 2023 • 5 min read
Here is A sampling of other AI-related news from last week.