Publishers are no longer just battling for eyeballs. They're fighting lower attention spans. Getting people to a site is hard; getting them to stick around is harder.
Digiday spoke with several top outlets to find out what they're doing to get people to spend more time on their sites. Hint: Nobody's got the silver bullet – yet. But increasingly, outlets are relying on a human touch and a little editorial expertise in order to connect.
New York Magazine
New York recently redesigned its site and has found, at least initially, that bounce rates have dropped from 29.6 percent to 22.4 percent. Clicks per visit increased by 13 percent. Among the reasons, according to New York, is that the magazine believes a human touch can go a long way in an automated age.
On its culture site, Vulture, it's been running a series of related stories with thumbnails and headlines at the end of each article. For example, at the end of this Q&A with "American Horror Story" writer James Wong, there are four links driving people to other stories on the site about "American Horror Story" and "The X-Files," another show Wong wrote for. What's different here is that the publisher manually curates these links, instead of relying on automated systems like Outbrain and Taboola.
"We found manually created links perform better in terms of driving people to a next pageview," said Michael Silberman, New York's gm for digital media. "It's worth the time to have an editor go in and select curated links that drive people forward."
Silberman added that next year the publication will begin testing personalization to gain some understanding of people's reading habits and to test whether it can drive more consumption by tailoring content.
"So in some ways, I would say the biggest way that publishers can increase engagement is by constantly testing ideas and making tweaks and improvements," he said. "It's an ongoing process."
BuzzFeed
It's easy to get sucked into BuzzFeed's omnivorous maw. On the right side of every article are links to more BuzzFeed content with click-bait headlines. But, increasingly, as BuzzFeed now sees half of its traffic come from non-desktop devices, it's much harder to get people to stay because of the limited screen space on a mobile device, according to the company's vp of data and growth, Dao Nguyen.
"We don't pretend to think we know the answer," Nguyen said. "In fact, the only thing that we know to be true is that we have to continually test to see what works."
She used iOS 7 as an example. The newer operating system has an overall look and feel that is very different from its predecessor. So it's possible a "flat" design that didn't perform well six months ago on OS6 will work better now because of the new interface. Publishers like BuzzFeed then need to constantly test different formats and algorithms to recommend content to the reader.
"Our general recommendation philosophy is to promote what is trending more than what is not trending," Nguyen said. "Feed the performers, starve the weak. This is not the same as promoting what is popular — we want to promote what will be popular. This is not an easy task, and so we test out different ideas to see what works."
Quartz
When Quartz went live last September, it had a mobile-first mentality. That meant its homepage was built to mimic how people would consume content on the go. To cater to the smartphone reader, then, it adopted infinite scroll, which automatically takes readers to the next story once they reach the bottom of story they are reading.
"The infinite-scroll thing, which prevents people from clicking around to navigate the site, is helpful," said Jay Lauf, Quartz's publisher. "It's easier, and it mimics behaviors of things that are addictive, like Twitter."
Quartz does have automated recommendations in the form of its "Obsessions," which are topic areas, as well as filters for "Most Popular" and "Most Recent." But it's easy to move from story to story on the site beyond the infinite scroll, as there's a queue on the left side of the desktop page.
"We haven't deployed an Outbrain or Taboola – not that we don't want to or won't some day – because the whole CMS and user interface was new," Lauf said. "We really wanted to keep that user experience as clean as possible to know what's working and what's not."
Image via Shutterstock
https://digiday.com/?p=53584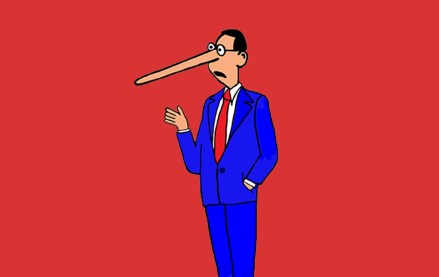 October 3, 2023 • 7 min read
•
•
A new definition for MFAs is available but the vague nature of the guidelines is leading to a lack of standards that might prevent adoption.
October 2, 2023 • 1 min read
•
•
The publishers who attended DPS were focused on the potential upsides of applying the technology to their operations while guarding against the downsides.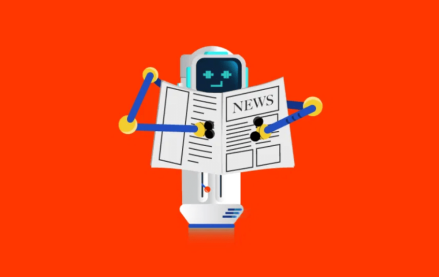 October 2, 2023 • 4 min read
•
•
Now that ChatGPT users can surf the internet for information, some publishers are reconsidering the weight of the issue.