It has been quite a ride recently for Snapchat's CEO Evan Spiegel. This week alone he publicly dissed Mark Zuckerberg — declining an invite to Facebook's Palo Alto headquarters and suggesting the social network's CEO come to him in LA instead. All this comes after he turned down a $3 billion cash offer from Facebook and, most galling to many, he repeatedly refused to take responsibility for a major security breach on New Year's Eve that made 4.6 million Snapchat users' personal information available.
Spiegel is certainly playing the role of 20-something startup CEO well: He's young, he's cocky and he won't say he's sorry. But lately his hubris has been getting his company a lot of bad press. And Snapchat isn't the only startup facing public relations crises lately: Uber has been bashed repeatedly for its price gouging practices. Its CEO's staunch defense of the practices and his mocking responses to critics have only made matters worse.
"We see this a lot in the Valley," said Vanessa Camones, CEO of theMix Agency, a PR agency that works with many startups. "But when your brand has that level of exposure because of the millions of users that are using the app, you have to really think very strategically about the way you are going to communicate to the world."
Most brands have learned how best to handle a crisis by now, some the hard way: by being open and honest when they make mistakes and using social to publicly address the situation and apologize quickly. Swiffer, for example, was quick and thoughtful in response to backlash against an ad it ran back in June that put a mop in Rosie the Riveter's hands. That was perhaps a minor flap, but it underscores how much it pays to be nimble and humble.
That's why, with the help of experienced PR executives in the industry, we've put together some guidelines for how startups and tech companies should best handle sticky situations.
Take privacy seriously.
This seems like a no-brainer, but apparently it's not always the case in Silicon Valley. The debate about online privacy has reached unprecedented levels of intensity recently. Advertisers, tech companies and social platforms have to be more and more careful than ever about guarding their consumers' privacy — or at the very least appearing to care. It's in their interests, after all: Google was forced to pay $17 million in a privacy settlement with 37 U.S. states this past November.
But it's not just about the money. Companies need to maintain the trust of their consumers if they want a future.
"You don't want to take the trust that you built with the community for granted; you don't want to take your place of power and take advantage of that," said Camones. "As a CEO, you have to be respectful of your company's brand and the community that put you there."
Be honest and say sorry — quickly.
The worst things a company or CEO can do after making a mistake is to deny wrongdoing, deflect responsibility and not apologize in a timely manner, said Brandee Barker, co-founder of the Pramana Collective.
Everyone makes mistakes, we all know this. But when you are a company or a CEO and you make a mistake, you have a lot of people to answer to. Snapchat may be a small company, but it has millions of dedicated users. Those consumers expect immediate contrition.
"You might not be 100 percent at fault, but if somehow the company is involved, then you need to take ownership of that," said Barker, a former Facebook PR exec who lived through consumer backlash against Facebook products like Beacon and Newsfeed.  "If someone suffered in the process, I don't think the company should hold back showing empathy for those grievances."
Snapchat's response to hackers making millions of Snapchat users' names and phone numbers publicly available was a dry blog post called "Find Friends Abuse," which said that the company had already warned users of the possibility of an attack in a previous post. While the post made mention of working with security experts to prevent future abuse of the app, there was no acknowledgement of Snapchat's responsibility in the situation, and there was no real apology to users. Adding insult to injury was Spiegel's appearance on the "Today" show in a pre-taped interview with Carson Daly: He didn't apologize.
Just like brands, CEOs have to remember to be human. Spiegel's inability to own up to the seriousness of the breach and sincerely apologize to his users makes him look unsympathetic. And as Camones pointed out, publicly behaving like an arrogant and unapologetic jerk as the CEO of a company has other effects, not just on public perception.
"It hurts internal morale, too, when you see a ton of negative coverage about the person who runs your company," said Camones. "CEOs have to remember it's not just me, myself and I. CEOs sometime forget the larger cause, especially younger, greener ones."
Spiegel and Snapchat should have taken a page from Rap Genius' crisis management protocol. After getting in trouble with Google for running some sketchy affiliate blog programs last month, the young founders were honest about their transgressions and sincerely apologized, admitting that they "overstepped" and "deserved to get smacked."
Use the right channels.
When brands screw up, they typically take to their websites and all of their social channels to publicly acknowledge the mishap and apologize. That would have been a great first step for Snapchat to take after the security breach, rather than the stiff blog post and Spiegel's apology-free "Today" appearance.
As Camones sees it, Spiegel and Snapchat should have been more savvy about where to make his first public appearance. The "Today" show," she said, caters to an entirely different demographic than the platform's user base.
"He's not going to the right media channels. He's not at MSNBC; he's not talking to the Wall Street Journal or the New York Times or CNN or Bloomberg and saying something," noted Camones. "I don't think the ["Today" show] works with the public and the community he is trying to be supported in, which is the tech community and investors."
Don't ridicule your customers.
Again, this would seem like a no-brainer, but apparently it's not — we're looking at you, Travis Kalanick. The Uber CEO ruffled a lot of feathers by responding to critics of Uber's price surge during inclement weather and high-demand holidays like New Year's Eve.
Kalanick, rather than trying to hear his customers out, has unyieldingly defended the opportunistic pricing and, worse, has even mocked an unhappy customer on Twitter.
"Treat your users in the same way you would treat a good friend in a time of crisis or concern: approach it with care, humility and empathy for a lasting impact," said Barker.
Don't share private email exchanges online.
In response a Forbes story characterizing him as arrogant in his dealings with Zuckerberg, on Monday Spiegel posted his email exchange with the Facebook founder in an effort to seem nicer (he used a smiley face emoticon) and to show that he didn't demand that Zuckerberg come to him for a meeting. The result was more bad press for Spiegel and, by extension, for Snapchat.
"I would never let him share email exchanges that he had with other Fortune 500 CEOs that are private — he looks like an idiot," said Camones.
Uber's Kalanick similarly posted a private email exchange — this one with a disgruntled customer — to his Facebook page, along with the color commentary: "Surge Pricing email that just came in and my response. Get some popcorn and scroll down…"
Learn from your mistakes.
Of course, it is easy to criticize companies and CEOs when they make mistakes, but mistakes are inevitable, especially at fast-growing outfits like Snapchat. As Camones and Barker both expressed, there is a learning curve when it comes to communication and crisis management strategies.
"When Facebook introduced Newsfeed, hundreds of thousands of users protested within hours of introducing that product, and I didn't have a playbook to go off of — nor did my 23-year-old CEO," said Barker. "We were forced to manage off of instinct. And that happened with a lot of the issues throughout the years."
Perhaps both Spiegel and Kalanick will change their attitudes towards their users and brush up on their PR skills. It's never too late to say you're sorry. It's just going to take more legwork and thoughtful communications strategizing to get back in people's good graces.
"Should Spiegel have apologized? Of course," said David Armano, global strategy director at Edelman Digital. "He's learning crisis communications the hard way and hasn't done himself any favors. But is this the end of his business? I doubt it. But he may have some trust to gain back."
https://digiday.com/?p=60015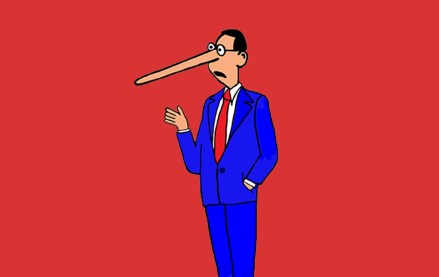 October 3, 2023 • 7 min read
•
•
A new definition for MFAs is available but the vague nature of the guidelines is leading to a lack of standards that might prevent adoption.
October 2, 2023 • 1 min read
•
•
The publishers who attended DPS were focused on the potential upsides of applying the technology to their operations while guarding against the downsides.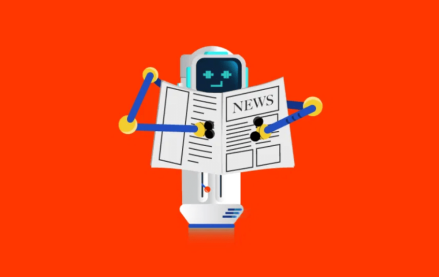 October 2, 2023 • 4 min read
•
•
Now that ChatGPT users can surf the internet for information, some publishers are reconsidering the weight of the issue.