Pinterest users' most-wanted Christmas gift is a water bottle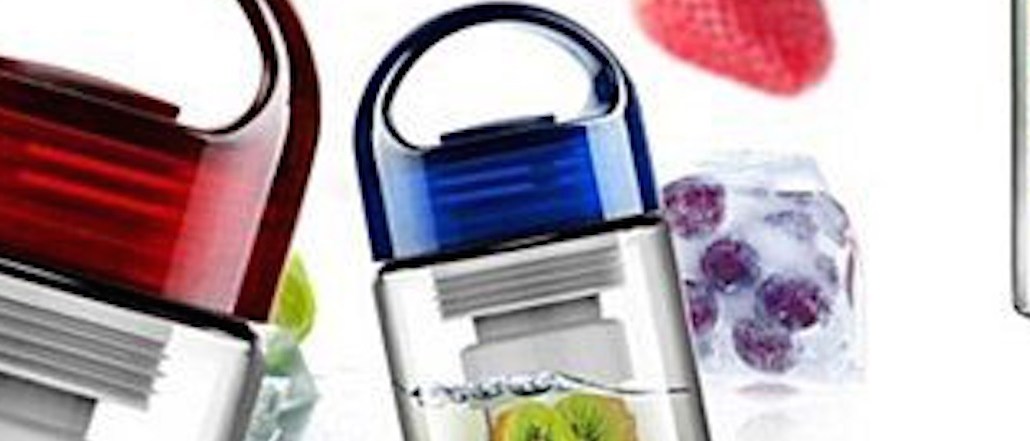 Pinterest is a world full of extravagant table lamps and statement necklaces, but it turns out that Pinners' desires for Christmas are quite conventional.
No one is more excited for the holidays than Pinterest users since, according to its research, they create their must-have lists four months in advance of Christmas with their tenacious pinning resulting in 17.7 million holiday-related pins.
So, what is the most-wanted item according to its newly released "Top Pinned Products for 2015" list? A water bottle!
Now, this is not some ordinary water bottle. It's a $14.97 water bottle that not only holds water, but is a "fruit infuser with handle" that makes swigging spa water on-the-go blissful and convenient.
Keeping in line with Pinner's simple sensibility, a $20 clip-on smartphone solar charger are its users second most-wanted item, with a $70 lace-up women's boot in third place and $150 Nike glow-in-the-dark leggings that Pinterest said takes "athleisure to a new level" of basic.
The point of this list is part of Pinterest's slow pivot into a profitable shopping platform. A few weeks ago, Pinterest released a "crazy fun" visual search engine that helps users pinpoint a product within a pin so they can buy it through the platform.
Pinterest says its user base shops a lot more than the average online user, spending more than four times more on toys and games, three times more on clothing and two times more on electronics. If the platform can angle itself to be part of the transaction, it might have finally figured out that whole "generate revenue" idea.
Images via Pinterest.
https://digiday.com/?p=147609