Pinterest's Andréa Mallard: We want credit for the full-funnel experience on Pinterest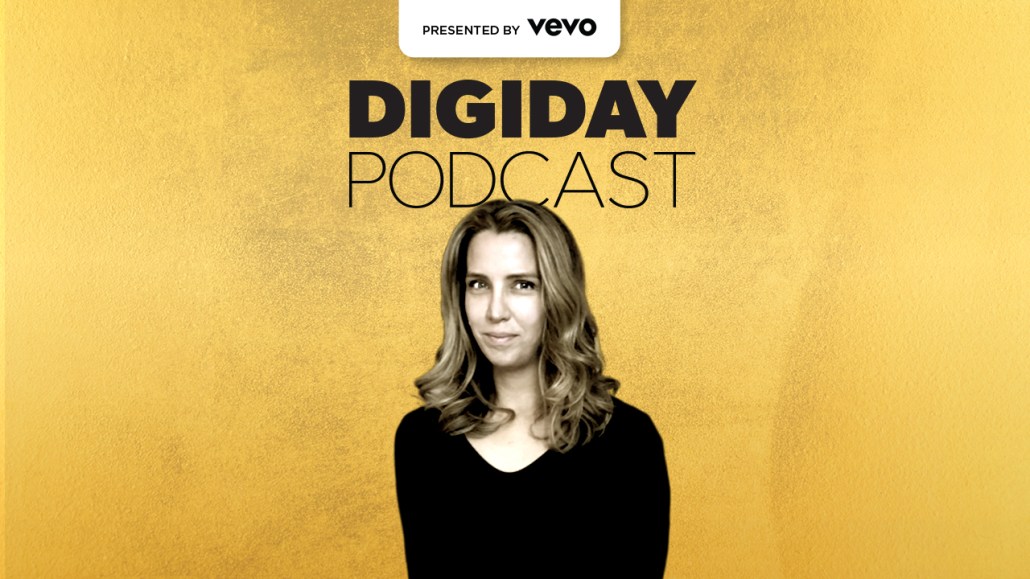 Subscribe: iTunes | Spotify | Google Play | Stitcher | Anchor
Pinterest has about 300 million active users on its platform and newly minted CMO Andréa Mallard's pitch to advertisers and publishers includes a brand-safe environment and access to new audiences.
"You don't come to Pinterest to debate politics. You focus on yourself," said Mallard on the third episode of the Cannes edition of the Digiday Podcast. "That doesn't lend itself to a lot of vitriol or unsafe content in general. We don't have a disproportionate amount of brand safety issues. It's still the internet. We want to inspire people so if something is working against that or if there's medical misinformation, we have to take a stand in those moments. We want a diversity of opinion, we respect that. We want to think them through, knowing that there's not always going to be a perfect answer to tricky situations."
Mallard discusses why publishers and advertisers love Pinterest, why the platform doesn't want the user glued to Pinterest and more. Edited highlights below.
The challenge is to educate users about Pinterest.
"Pinterest defies easy categorization. People come to Pinterest to get inspired to do something in real life. People often come when they're at a major milestone. They're decorating a dorm room, planning a party, renovating a house or planning a trip. Making sure people understand what Pinterest is and the role it would play in their life is a bit of a challenge. We find when people come, they get excited and their world opens up but getting them to take an action is one of my big challenges this year."
Pinterest is not designed to keep the user glued to the app.
"Advertisers and marketers want you to take action on ads. Pinterest has always inspired people to get inspired by something relevant to you and go take action. If you're taking action, then we're delivering real value to Pinterest and ultimately, real value to advertisers. We want to make sure we credit for all the ways we touch and influence people all the way down to the last click. Advertisers want to understand how they can measure the entire funnel of our experience because they know people make small, everyday decisions on this platform."
Publishers are not slaves to a feed on Pinterest.
"Publishers are a fantastic source of content on Pinterest. They upload their content and they get phenomenal traffic and new audiences because there is unbranded search. People won't search 'Men's health keto recipes' but they will certainly search keto recipes. If Men's Health can come there with an incredible video of how to prepare a meal, they get a user who looks at Men's Health recipes. Then, they get to be seen as an inspirational brand. Using Pinterest gives them legs for years on that content. It's not a feed environment. The problem with traditional publishing is you'll launch and it gets lost. It can be evergreen. If it's great content, it can reappear on the feed."