The native ad gold rush peaked last year, with the likes of USA Today, Politico and The New Republic setting up units to develop ads that look like editorial articles and videos. Publishers like The New York Times and The Washington Post, known for their heavily designed campaigns, ran more in 2015 than in 2014. At the Daily Beast, the RFPs asking for native or branded content figure grew 50 percent last year, president and publisher Mike Dyer said.
But the good times can't last forever. Native advertising has lost its shiny-new-object status and is now, like any form of marketing, under scrutiny. The Federal Trade Commission is finding disclosure practices too lax, and its remedy to tighten them — by, say, calling native ads, well, ads — will likely undermine effectiveness. What's more, native ads are now a dime a dozen; just about every publisher offers some form. That will likely drag down pricing as options proliferate. And perhaps more worrying, marketers are starting to ask tough questions about just how effective native ads are.
There's evidence that advertisers are tapping the brakes, though. A survey of marketers by Trusted Media Brands (formerly Reader's Digest Association) found 45 percent plan to use native mobile ad formats this year, down from 50 percent last year. Agencies say that interest has cooled for a variety of reasons.
"I think native's stabilized," said Steve Rubel, chief content officer at Edelman. "The buzz is dying down, with the growing focus on the distributed model, which works less well for native."
Marketers are always casting a wary eye on costs. And in native advertising, so-called "non-working dollars" — the costs that don't go into buying media — are awfully high, and the format doesn't scale.
"It's labor-intensive beyond belief, because there are so many companies that need to be part of it — the creative agency, sometimes the PR agency and the publisher and sometimes the editorial side of the company," said Alan Smith, chief digital officer at Assembly.
According to MediaRadar, which tracks ads across media, the number of native advertisers jumped 136 percent from January to 1,595 in November, its most recent complete month of data. The advertisers ran across 218 U.S. publisher sites. No wonder, then, that some wonder if native will eventually suffer its own form of banner blindness. Data from TrackMaven, a marketing analysis firm, suggests most brand content isn't having an impact; it found that while brand output increased 78 percent from 2013 to 2014, interactions with that content (such as likes, shares, comments, retweets) declined 60 percent.
Apart from problems of scale, measurement and cost of execution, consumer trust is an issue, too. Nearly half (48 percent) of respondents of a Contently survey from September 2015 said that they felt deceived upon realizing a piece of content was sponsored by a brand.
"Frequently, consumers are unable to differentiate native ads from editorial content," said Selina Petosa, founder and executive creative director of digital agency Rational Interaction. "With the new [FTC] regulations, it will become very apparent what is a native ad, and I think the labeling will steer consumers away."
One trend publishers and agencies foresee is that advertisers will winnow the number of publishers they work with on native, as has been the trend with advertising in general as advertisers look for efficiencies.
"Whereas just a few years ago, there was a small group of publishers who had mastered custom content. The field is now more crowded, and not all publishers fully understand yet what it means to be a great partner," Slate president Keith Hernandez said. "There will be a strong consolidation in the marketplace, and the best content studios will rise to the top."
That means a tougher fight for every dollar out there for publishers and, with it, more pressure on them to come up with standout ideas, meet clients' increasing demand for proof of performance, all the while doing it profitably.
That's hard enough for publishers that don't have agency experience at their core and is made all the harder when some publishers are giving away the creative part of the native ad work.
"If publishers make the same mistake they did in the early days of the Web, of giving away display to prop up print, where we prop up declining value by giving away the rest for free — that's the part that worries me," Dyer said.
Tanya Dua contributed reporting.
https://digiday.com/?p=155008
October 2, 2023 • 1 min read
•
•
The publishers who attended DPS were focused on the potential upsides of applying the technology to their operations while guarding against the downsides.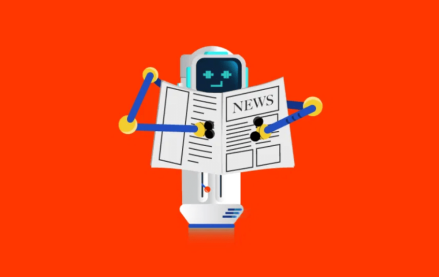 October 2, 2023 • 4 min read
•
•
Now that ChatGPT users can surf the internet for information, some publishers are reconsidering the weight of the issue.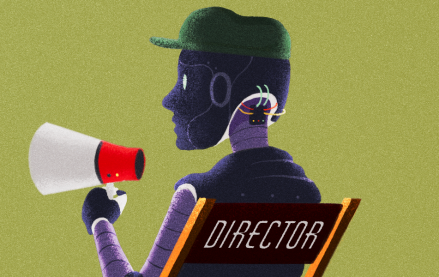 October 2, 2023 • 5 min read
•
•
As Meta makes celebrity-like chatbots, ChatGPT learned to "hear," "see" and "speak" while Spotify is piloting AI-translated podcasts.