'One beat in an ongoing movement': BET+ general manager Devin Griffin on the streamer's evolution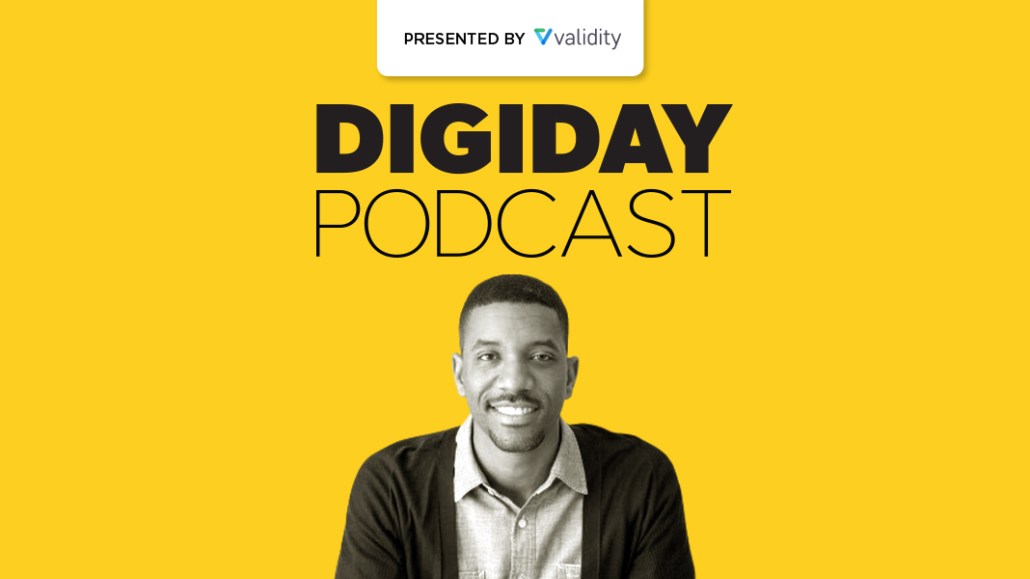 Subscribe: Apple Podcasts | Stitcher | Google Play | Spotify
BET+ launched a year ago this week, making Black Entertainment Television a competitor in the increasingly crowded video streaming race.
"I think what BET means now to the younger generation is different than what it meant to me 25 years ago," Devin Griffin, the OTT service's general manager, said on the Digiday Podcast.
"At the time I was plugged into BET, there were very few images of Black people on television outside of what was happening Thursday night on NBC, and besides sports," he said.
BET helped change that when it was founded in 1980. Fast forward 40 years and market research conducted in the lead up to launching BET+ found that there's still a lot of unmet demand for stories centering on Black experiences and characters.
"Black consumers watch more long-form video content than anybody else across American society. There's a really big appetite there," Griffin, who previously worked at Netflix, said.
That isn't to say that Black viewers are the only target audience. Griffin said that non-Black viewers are tuning in, too.
BET+ is a standalone offering separate from the BET channel, though both are owned by ViacomCBS. It costs $10 a month and carries more than 2,000 hours of programming, including original programming such as "things that come from the BET 'legacy library,' things that come from VH1, TV Land, Comedy Central, other brands across the ViacomCBS family," Griffin said.
Here are highlights from the conversation, which have been lightly edited for clarity.
BET has changed since 1980
"I think what BET means now to the younger generation is different than what it meant to me 25 years ago. A lot of the institutions that came into being to support and bolster the Black community — whether it's historically black colleges and universities or the NAACP — these pillars of society and culture, they have to evolve. I think that BET has certainly evolved. So I think BET has left in its wake the genesis of a lot of other brands that are keenly focused on the Black experience, be it nationally or globally, and it's sprinkled a lot across mainstream brands. Obviously the moment that we're in, at least for BET, is just one beat in an ongoing movement which has really been about elevating and shining light on the way Black stories and experiences are portrayed in media."
Black viewers stream more and longer
"Our consumer insights team did a lot of work to understand, before launch, what the landscape looked like. I'll give you two insights from that. One, Black consumers watch more long-form video content than anybody else across American society. There's a really big appetite there. And the second insight is that Black viewers also love watching via streaming, but the offerings that have been on streaming have not, in their view, been up to par with the broader offering. So as we approach the market, we thought 'well, there's definitely unsatisfied demand [but] the supply is not quite right.' We know that the stories people want to watch are multi-dimensional. There's not a Black monolith."
Non-Black viewers are connecting too
"With the tools that we have going direct-to-consumer, what we're seeing is that there's a really strong non-Black audience connecting with our stories. We definitely don't approach it from a place of trying to exclude others. We're just rooting it in the truth of our experiences, and we are seeing people, 'oh yeah, I might be a white housewife in Kansas or a working-class person in another part of the country, but these are stories that I get because they're human stories.'"