The New York Times has an unusually jarring takeover ad running on its homepage this morning. The ad is from the Investigative Project on Terrorism, a right-wing organization that describes itself as a non-profit research group and investigator of Islamic extremism.
The ad depicts the twin towers disappearing in fog with the ominous words, "Still here. Still Free. But for how long?" The ad clicks through to an article headlined "Call to Action by the American People" that alleges that groups like the Council on American Islamic Relations are "bullying" the media, police and even the Obama Administration to prevent them from discussing Islamic terrorism.
The IPT's founder, Steven Emerson, has been called an expert on intelligence and terrorism but also accused of stirring up anti-Arab and anti-Palestinian bias. The group has gone up against the Times in the past; just this month, it took the paper to task for what it called a "hysterical" front-page story about the police abusing the civil rights of Muslims.
A Times spokeswoman responded: "This is the online version of an ad that ran on page A17 in yesterday's paper. The ad was reviewed internally and complies with our policy on advocacy ads."
There's a long tradition of advocacy ads in the Times; in the form of a homepage takeover, though, the IPT ad screams much louder than a print ad buried inside the A section. News organizations have drawn criticism for publishing inflammatory or poorly labeled ads. As The Atlantic and its ill-fated decision to run a native ad written by the Church of Scientology showed, news outlets risk damage to their reputation when they run ads from highly controversial or activist organizations. And while the IPT ad is clearly an ad, its extreme positioning makes for an odd brand association with the Times.
The ad has prompted reactions like this on Twitter, showing that, while the home page has somewhat waned in importance as more people come to the news through side doors, the real estate still matters:
Really @nytimes? MT @Max_Fisher: surprised NYT would run big homepage interstitial ad that is so openly Islamophobic. pic.twitter.com/doUYtxfYn4

— Honour McMillan (@HonourMcMillan) May 22, 2014
RT if you're as disgusted as I am that @nytimes ran an ad for virulently #Islamophobic @TheIPT. Seriously?! pic.twitter.com/NLBSGzdsKa @UK_CAGE

— Aviva Stahl (@stahlidarity) May 22, 2014
@EDCauchi @nytimes That's just sad.

— Tima (@Tima_AJAM) May 22, 2014
Is this a new way of placing ads or could it just be a hack? Visiting @nytimes site exposes you to this msg #IPT pic.twitter.com/3ro3RJB31i

— Africando Bah (@africandobah) May 22, 2014
Quite the ad on @nytimes homepage: "Stop Islamist groups from undermining America's security" pic.twitter.com/sLzPZuD4fI

— Eric Umansky (@ericuman) May 22, 2014
@wetwax @nytimes Reporting needed on Steve Emerson and source of funding. Sheldon Adelson perhaps?

— Jeffrey Dvorkin (@jdvorkin) May 22, 2014
For the record, the complete Times policy on advocacy ads reads as follows:
Advertising Acceptability Policy for Selected Categories
Advocacy Advertising / Opinion Advertising

We believe that the broad principles of freedom of the press confer on us an obligation to keep our advertising columns open to all points of view. Therefore, The New York Times accepts advertisements in which groups or individuals comment on public or controversial issues. We make no judgments on an advertiser's arguments, factual assertions or conclusions. We accept advocacy/opinion advertisements regardless of our editorial position on any given subject.

We do not, however, accept advocacy advertisements that are attacks of a personal nature, that seek to comment on private disputes or that contain vulgar or indecent language.

We do not accept advertisements that are gratuitously offensive on racial, religious or ethnic grounds or that are considered to be in poor taste. We do not verify, nor do we vouch for, statements of purported fact in advocacy/opinion advertisements. We reserve the right, however, to require documentation of factual claims when it is deemed necessary.
https://digiday.com/?p=75996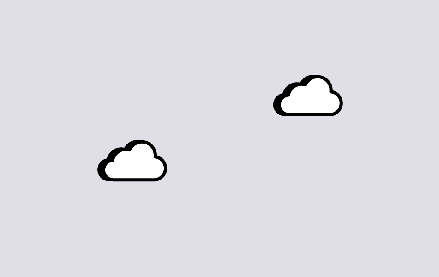 November 29, 2023 • 6 min read
Reducing carbon emissions from the digital ad ecosystem is an important priority, but various players are skeptical that much can — and is — being done to practice sustainability.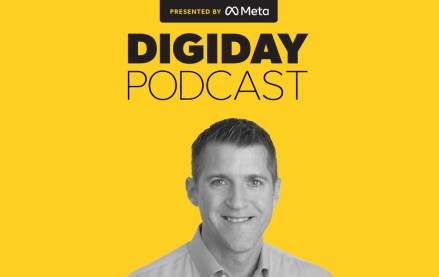 November 28, 2023 • 4 min read
Google's vp of global ads is confident that cookies will be gone from Chrome by the end of next year, despite all the challenges currently facing the ad market.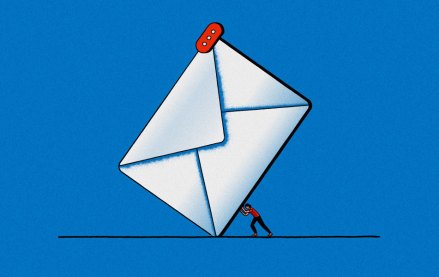 November 28, 2023 • 6 min read
Some email newsletter platforms' click-through rates are actually click-to-open rates, which are measured against the number of emails opened rather than the emails sent. But buyers seem to prefer it that way.