Creating news for the mobile, social and video-viewing audience is no easy feat. When former Huffington Post execs Ken Lerer and Eric Hippeau launched the made-for-mobile video news service NowThis News two years ago, its typical clip was a one- to two-minute burst, with an anchor hosting it. The TV-like presentation was familiar, even if the screen size was smaller.
Now, even a minute can seem like an eternity. And so NowThis has largely moved to 15-second videos, and the anchor has been replaced by text on the screen. NowThis also has dropped the "News" from its brand to reflect a broadening of its coverage to include op-eds, science and viral content.
Sean Mills, former president of The Onion, who joined NowThis in the same role in January, said that NowThis still considers itself a news company (in fact, the crisis in Ukraine led the homepage on Wednesday). But dropping "news" lets the edit team focus on what's trending on social channels.
"We don't want to box ourselves in," Mills said. "We are still a news company, but the definition of news has changed so much, and it means different things to different people. Our hyperfocus is connecting to mobile and social. Capturing people's interest on different social platforms — that is what's most interesting to us."
With NowThis seeing more of its users coming through social platforms rather than directly to its Web site and app, it has had to bend to the constraints of two of its big distribution channels: Vine and Instagram (which limit videos to six and 15 seconds, respectively). With the change in tactic away from one- to two-minute videos, NowThis is naturally producing more videos, helped by its recent acquisition of video distribution platform Cliptamatic. It's gone from about 25 a day to 50, with a goal of getting up to 75 by the end of the year.
Mills said the change has paid off, with increases in audience and video views on the primary social platforms. On Facebook alone, its audience has jumped 75 percent and average monthly views are up more than 1,300 percent since the beginning of the year, he said.
"When Instagram introduced video, we jumped on it right away, and we found we can do so much in 15 seconds," Mills said. "What we found was that that content did really well on Facebook and on Twitter, too. We felt, this feels really distinctive. Content is getting shorter and shorter and longer and longer, and what we don't want to do is get stuck in that middle space."
Ed O'Keefe, the former editorial head for NowThis, now at CNN, said that NowThis' move mimics the way other companies are devising content for specific platforms. (His new employer, for that matter, started a studio to create 15-second videos for Twitter.) "The thing we're going through now is the cable-ization of the Internet," he said. "There certainly is a place for the six-second Vine to the long-form narrative on YouTube. It's just what the consumer is looking to digest at any particular point in time or any particular platform."
While NowThis has shifted its content strategy, it's also trying to hone its business model. NowThis started by creating real-time branded content videos for snack brand Mondelez. It has since added Paypal, Ben & Jerry's and Blue Cross Blue Shield as clients. Brands realize they need to reach consumers with social content every day, and NowThis is standing at the ready, but doing social media for a brand that's used to long lead times and layers of approval is "breaking so many rules that it requires a little bit of adjustment," Mills said.
Deemphasizing news could make it easier for NowThis to build an audience, though; it seems to recognize that to succeed in mobile, a news app needs to have shareworthy content and be ready to fill those gaps in the day when people are in line or in the elevator. Focusing on evergreen content also has the benefit of being efficient — unlike news, it's more easily repurposed again and again.
NowThis has mainly defined itself with its content format, the short-form video. But beyond format, a brand needs to stand for something with readers and advertisers, and it's unclear if the startup has found the formula it needs to grow into something enduring.
"NowThis has an interesting idea in terms of, we're going to try a different format," said Chia Chen, mobile practice lead at Digitas. "The reality is also the point of view you're espousing in the content itself. It's an interesting approach. If they had a distinct voice, that would make it even better."
https://digiday.com/?p=81971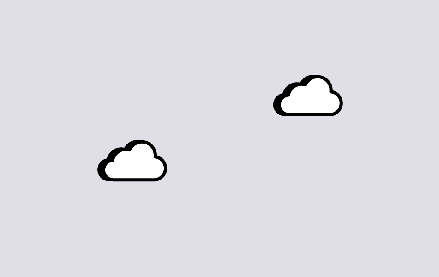 November 29, 2023 • 6 min read
Reducing carbon emissions from the digital ad ecosystem is an important priority, but various players are skeptical that much can — and is — being done to practice sustainability.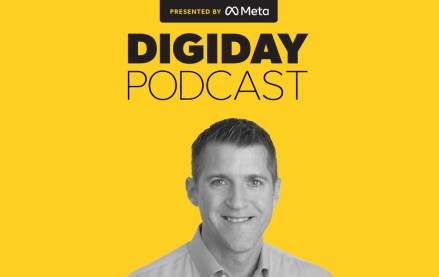 November 28, 2023 • 4 min read
Google's vp of global ads is confident that cookies will be gone from Chrome by the end of next year, despite all the challenges currently facing the ad market.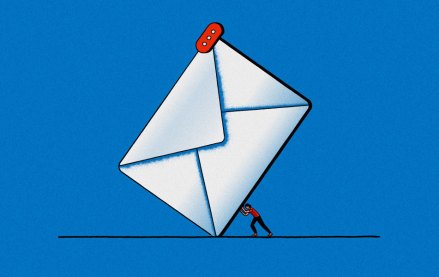 November 28, 2023 • 6 min read
Some email newsletter platforms' click-through rates are actually click-to-open rates, which are measured against the number of emails opened rather than the emails sent. But buyers seem to prefer it that way.