For his latest project, filmmaker Morgan Spurlock is handing over the cameras to his subjects.
Spurlock is best known for the documentary films "Super Size Me," which addressed the profit-hungry, grease-soaked fast-food industry, and "The Greatest Movie Ever Sold," a film about product placement, financed by product placement. In a change from those formats, he teamed up with AOL to produce the reality Web series "Connected," which debuted on Tuesday.
The stars of "Connected" filmed their own lives for six months, handing that footage over to Spurlock and AOL to edit into cohesive storylines. From the aspiring writer who happens to be dating Susan Sarandon to the two married fathers working in high tech, the characters of "Connected" lead different lives but face many of the same struggles in work, friendship and love. Viewers see those moments of joy and vulnerability from their perspective, literally, in what AOL calls "one of the most intimate series ever."
With 20 TV-length episodes, the series is a key project for AOL, which has been building out a slate of original video programming. The format has already proven successful in other territories, starting in Israel and expanding to 20 other regions.
Digiday caught up with Spurlock to talk about "Connected," as well as brand advertising and documentary filmmaking in the current media landscape. That conversation is below, edited for length and clarity:
How did you come to work on "Connected" with AOL?
A producer friend of mine came to me with this format. The show did eight seasons in Israel, they sold it in 20 territories. She said AOL is interested, and I fell in love with it. I thought it was so simple and so pure. When I watched the show, I found it one of the most real and authentic things I'd ever seen — sort of what reality television was supposed to be.
How did you find the talent for the show?
A lot of the cast came from people we know through our own production and social circles.
What made these people compelling candidates?
The most important thing is finding people who aren't doing this to make a bank of money or become world famous, but people who are invested in the process. They want to tell stories about their lives and are brave enough to be honest. Casting for shows like this are difficult, because it's a six-month commitment for not a lot of money.
So how do these people actually connect with each other?
The show is called "Connected," but it's not "The Real Housewives" where these people sit around a table and bitch about each other. What the show represents is that there are things that connect all of us, whether that's the struggles at work or at home, or hard times in the relationships, or trying to find love. All of those ideas transcend culture and country.
Is there anything distinctive about what or how New Yorkers share compared to other regions with versions of the show?
I think New Yorkers, in general, are a bit more open, automatically. Some of that comes from the culture of being in New York City, where you are pushed to find and distinguish yourself from 8 million other people.
When you're coming in to work on a show with an existing structure, how do you still innovate and keep things fresh?
We weren't trying to reinvent the wheel. But we were trying to put our stamp on it, and that comes through the casting. We not only got Jonathan Bricklin [who co-owns ping-pong nightclub SPiN] to be in the show, but we also got his girlfriend, who happens to be Susan Sarandon, to be a part of it. The biggest thing for us was to bring a different level of credibility to the show, which really comes when you get people who are invested in the process.
In the decade since "Super Size Me," how has YouTube and the Web changed what you do as a filmmaker and producer?
To embrace this idea of digital tech, I don't look at content as a movie or a TV show or something for the Web. In a few years, you're just going to create content and people are going to watch it in a multitude of places. And because of the YouTube-ification of content, we're much more forgiving of how things look. And that's what makes "Connected" work. Sometimes it looks terrible. But now we live in a time where, if the story is strong, you'll let go of a shaky camera.
You also worked on "The Greatest Movie Ever Sold," a documentary about product placement financed entirely by product placement. What did was the biggest takeaway you had about brands and advertising after that process?
From making that film, I learned if brands are straightforward and say we're going to make this an advertisement or make this compelling content, it can be a win for everyone. I've done a lot of branded content on the heels of that project. We did a series with GE called "Focus Forward," where 30 documentary filmmakers profiled people who were innovating throughout the world. These are some of the most amazing films you'll ever watch, and the only branding is GE's logo at the beginning and end. Advertising has become so invisible in some ways that brands have to find ways to get people to engage with their brand identity in a different way, and they can do that with smart content.
How did the brands feel after that movie came out?
The beauty was we told them exactly what the movie was to begin with. There was no wool over anyone's eyes. The pitch was, we may take the piss out of the product at times, but we're not going to do it in a way that's a hindrance to you. And all of those brands were in on the joke, which made them look brilliant. They all benefited from being a part of it, from Jet Blue to Pom Wonderful to Mini Cooper. The number of media impressions those brands got was massive, so it was a huge win for them.
Should documentary filmmakers be optimistic about the current media environment?
There's a lot more places for documentary-style content now. From HBO to Netflix to Showtime to Amazon and now AOL, there's so many places for documentary filmmakers to make, create and sell content. It's huge. There's a real chance for documentary filmmakers like myself to help change the narrative [for non-fiction content outside of traditional films] and create smart, compelling content. And audiences are hungry for it, ready for things that are much more challenging than non-fiction television has delivered for a long time.
Main image courtesy of Grant Lamos IV / Getty Images
https://digiday.com/?p=112653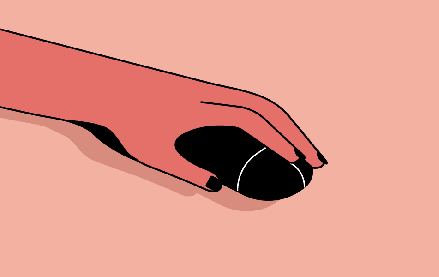 December 1, 2023 • 3 min read
People claim that the role of chief diversity officer is vanishing. However, AI is booming, and the CDO can help ensure responsible AI.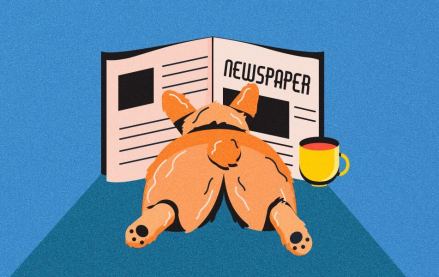 November 30, 2023 • 4 min read
Digiday+ Research found that publishers' programmatic ad revenue didn't quite live up to expectations this year, but they still see it as a growth area.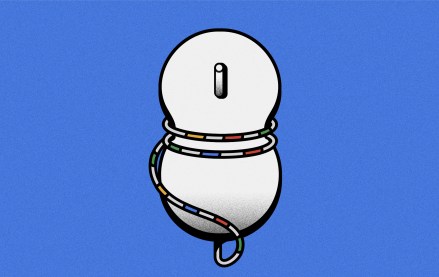 November 30, 2023 • 13 min read
For a couple of publishers, referrals from Google are down upwards of 60%.