Despite the hype that continues to surround it, advertisers and marketers have been relatively slow to invest in the mobile channel, which is perhaps surprising given the amount of time consumers are already spending with smartphones and tablets. According to Razorfish, mobile currently accounts for around 10 percent of its overall media spend, for example, but client interest continues to grow.
With that in mind, Digiday spoke with the agency's mobile practice lead, Paul Gelb, about the hurdles the industry still needs to overcome, the growing opportunities around tablets, and the potential of the social TV experience.
Despite the hype, marketer investment in mobile is still relatively meager. What are the biggest problems that need to be addressed in order to grow the channel further?
One is the agency structure that some brands have. There needs to be a rethinking about having just one media agency doing all the planning. If marketers are looking to enter into new channels, the agency roster has to have the right people in it. It can't just be focused on lowering costs. Second is measurement. There are big issues with the mobile Web in being able to track people all the way to conversion. The last thing is just a bit of time. No matter what, there's risk involved in doing something new and shifting budget there. Also, there's the downturn to take into account. There are some concerns about the short-term risks despite the long-term benefits, and it might take some time as marketers ramp up gradually.
How significant are tablets to the mobile opportunity? In two or three years when we talk about mobile marketing and advertising, will we be talking primarily about tablets, rather than smartphones?
I don't think tablets are going to be the only conversation that we'll be having. They provide tremendous value, and there's already evidence that consumers prefer that experience to a PC in many ways, especially while watching TV or sitting on the couch. We've seen enormous numbers when it comes to consumption of content through tablets, and there's probably more value in a tablet user over a smartphone or desktop one. That being said, there are different roles for different devices to play. For example, around 40 percent of auto-related searches happen from a smartphone device on the dealership lot. There are places where people prefer to use smartphone, so each will provide opportunities in its own space.
How big of an issue is privacy for the growth of mobile as a marketing medium?The concerns around privacy have slowed down the pace of progress in the ad tech space, particularly around tracking and measurement. That's partially because when something is new and a hot-button topic, there are more eyes on it. That being said, mobile has the advantage of growing now after the growth of online and a real growth spurt in social. It has a lot of examples and precedents to leverage on how to address privacy the right way from the beginning. It's worth growing a little bit more slowly to make sure we do it in the right way; it's a better plan than rushing out and being aggressive.
How do you think we'll see the buying space evolve in mobile? Will it follow a similar path to online with networks and exchanges shifting vast amounts of inventory, or do you think publishers will attempt to go about it differently?
There's going to be a role for exchanges there, and it'll be a significant portion of spending, but I do think there are publishers out there that will have opportunities to attract budget in areas that exchanges can't do very well. I also think there will be more value placed on mobile inventory in the long term. We will get better at measurement and attribution, so even if it's sold through an exchange, it will be valued higher.
Which new technologies do you think show the most potential for marketers in mobile?
I'm really excited about sound tags and sound recognition for two-screen consumption. We're seeing huge opportunities and appetite from advertisers to market to consumers in the context of watching television. Those experiences are more engaging and measurable because we can measure interactions and response rates if they're occurring on a mobile device. There are also technologies that are out there that could potentially deliver an ad based on what a user is watching. An advertiser could buy ads against a certain show, for example. We're hearing more and more about companies that are trying to get into the TV space. Google, Twitter and Facebook are all talking about it, and about how their platforms are being used while TV is being watched. NFC will be a bit more delayed than most people thought because it wasn't in the latest iPhone. That being said, there's still huge opportunity there. Google's Motorola purchase could be huge driver of the technology if they include it with all Motorola devices, for example. A lot of players focus too much on payment, though. There needs to be another phase of implementation to help drive consumer adoption, such as allowing users to share interactions, and to use it at in-store experiences, concerts and sporting events, for example.
https://digiday.com/?p=1594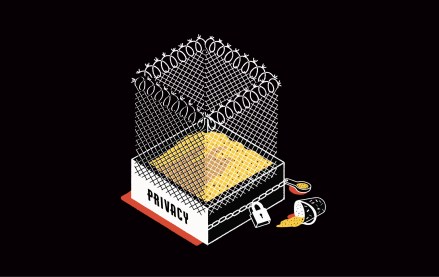 December 4, 2023 • 4 min read
FLEDGE stands for 'First Locally-Executed Decision over Groups Experiment' and makes ad auction decisions in the browser, rather than at ad server level.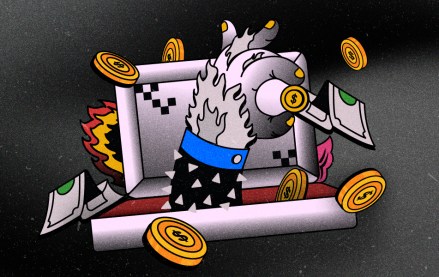 December 4, 2023 • 7 min read
A look at the genesis of ad tech, from the first online display ad in 1994 to the dotcom crash.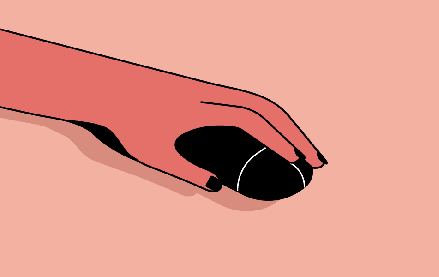 December 1, 2023 • 3 min read
People claim that the role of chief diversity officer is vanishing. However, AI is booming, and the CDO can help ensure responsible AI.