Spotify's plan to build a digital video business has prompted equal parts excitement and skepticism across the media industry.
The music-streaming company has been talking with media companies about potential video content partnerships, the Wall Street Journal reported on Friday. Time Inc. Maker Studios, Fullscreen and Tastemade are among the companies reportedly in talks with Spotify about distributing existing content and co-creating original video series. More details are expected arrive next week at Spotify's May 20 media event in New York.
But what we already know about Spotify's video ambitions says a lot about Spotify's growth opportunities and challenges as it heads toward an initial public stock offering. Digiday reached out to a handful of media executives to get their thoughts on how Spotify will compete in a digital video landscape dominated by YouTube, Facebook and Netflix — and how that will impact the company's bottom line.
Keith Richman, president of Defy Media
As a service which has clearly demonstrated the ability to launch new music, artists, and to drive content recommendations, Spotify has a lot of assets that will enable them to drive a video-viewing audience. The users who use it on the desktop, they'll certainly have no challenge seeing the video content there. Advertisers will certainly have no challenge in understanding it. The biggest challenge will be to show content creators that there's a real value for them.
David Porter, CEO of 8tracks
The margins in video are better. It's easier to get people to pay a subscription for video-based content, so if they have a bundled offering that includes access to both music and video, it's probably going to be easier to get a substantial percentage of your users to pay for subscriptions. And the best CPMs are on video, so even the ad-based part of a video offering may be easier to make profitable. It's smart positioning in the run-up to its IPO. But when you think of Spotify, you think of on-demand streaming of music, not even radio. There is this top-of-mind brand association, and it'll probably be challenging for Spotify to become known as the home for great video. And how do you fit so many different things into one interface?
Peter Csathy, CEO of Manatt Digital Media
Spotify must find ways to diversify itself and its overall revenue streams. No standalone music-streaming service has been able to approach profitability yet, and Spotify is no exception. But, to be successful, Spotify must focus on its strengths — its music heritage, its massive existing subscriber base — and use that foundation to find other ways to differentiate from the other players in the space. Perhaps international content is a big part of that story. And [music] artist content could be an important differentiator. But, to do that successfully, Spotify needs to mend some fences in the artist world.
Jan Dawson, chief analyst at Jackdaw Research
Music is a decent business, but it's ultimately tiny in comparison to the overall video opportunity, so I can see the attraction of broadening Spotify's business into video. But Spotify doesn't really have much going for it in the video business, especially if it wants to compete head-on against the big dogs in the business. Even its audience is small in video terms — 60 million versus over a billion for either YouTube or Facebook, for example. And its audience is predominantly on its free offerings, which means it'll likely have to make its video service ad-based too. Other than being known as an existing brand in music, I don't see what assets Spotify brings to the table here.
Paul Kontonis, executive director of the Global Online Video Association
Spotify needs to expand its business. That makes sense. Now the next step is, what is the video content they're going to be offering? Take what Vevo does in original, music-related video content: Who truly watches those? They've got media dollars behind them. So how is Spotify all of the sudden going to do this and get viewership? Spotify's biggest challenge is it has to create a really solid original content playbook, to have a plan there that kicks ass. If it's just curating content, it'll create some ad inventory, and it'll get a few million video views, sure. But if it doesn't have a solid original content plan that will actually be valuable to audiences, it won't be business-defining, just an expansion of its video ad product.
Adam Shlachter, chief investment officer at DigitasLBi
Music streaming takes many forms, video being a major one if you consider what Vevo and YouTube have built over the last few years. What will help set this apart is the type of video content they make available, as well as the user experience across their apps from discovery, consumption and sharing of the content. More compelling content means more time spent, and more potential for monetization.
Bryce Clemmer, CEO of Vadio
The challenge is going to be avoiding creating any friction in the way users interact with Spotify when introducing video. If the existing user base feels like Spotify is detracting from the experience they are familiar with, it could cause hiccups early on.
https://digiday.com/?p=118228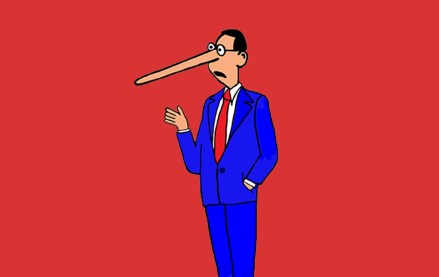 October 3, 2023 • 7 min read
•
•
A new definition for MFAs is available but the vague nature of the guidelines is leading to a lack of standards that might prevent adoption.
October 2, 2023 • 1 min read
•
•
The publishers who attended DPS were focused on the potential upsides of applying the technology to their operations while guarding against the downsides.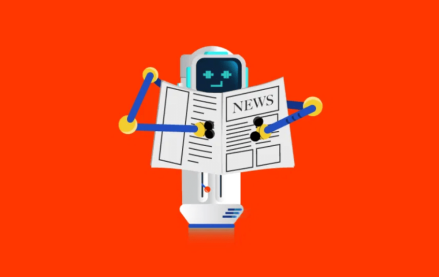 October 2, 2023 • 4 min read
•
•
Now that ChatGPT users can surf the internet for information, some publishers are reconsidering the weight of the issue.