Digital media startup Vox Media, parent to SB Nation, The Verge and Polygon, will acquire the Curbed suite of blogs — Curbed, Eater, Racked — in a deal that was reported to have been in the neighborhood of $20-$30 million.
Digiday spoke with Lockhart Steele, Curbed's CEO and founder, about the decision to sell to Vox, the go-go days of early blogging and today, and more. Excerpts:
Surprised you sold to a digital media company?
I always thought we'd sell to a big old media company, and we'd be going in there as the people who understand digital. Vox is appealing because it's a pure digital company. Not only do they understand all the things we do, they understand some of them better. And they have deeper resources, especially when you look at their technology platform and video infrastructure. What we try to do is great storytelling, and all I want to do is empower writers with the best tools possible. Vox has those tools.
Felix Salmon wrote that those big old media companies aren't the only ones building media empires any more. Are the days of the niche site waning?
I don't think so. What's happening is that the middle of the market, which is where we've been sitting, gets harder. Felix is right. You do need things like a powerhouse content publishing system; you do need the resources to invest in video. These are things that are frankly much harder to do on a shoestring.
Is Vox trying to broaden its reach beyond the male audience with this deal?
Some companies are like, "We're here to reach the bros." That's not Vox. That said, the acquisition helps them broaden that base. Our sites skew roughly 50/50 gender. Racked is 80/20 female, so sure, in that case, you're giving Vox the opportunity to make the case they're reaching a more gender-balanced reader. The real case Vox is making, and part of the reason why we were appealing to them, is these are very affluent, educated, young, urban audiences that read the Curbed portfolio of sites. That's what advertisers are buying fundamentally.
Last year you said "display is the future." Still true?
I wasn't trying to say exactly that. Seventy-five percent of our deals included native elements. What I was trying to say about display is it isn't really going anywhere. We all want to romanticize the idea it will disappear overnight, but the frank truth is agencies are very comfortable buying it and advertisers are very comfortable with it. So it's not exactly disappearing. One of the things cool about Vox is its platform allows for more magazine-style, way beyond display advertising. You'll see some of that integrated in the next generation of our sites.
What's the biggest difference between then and now?
What's different is obviously the game's bigger now. These little organizations like Gawker, like Vox, like Curbed have all grown up into something much bigger. That gives us a lot more resources to do a lot more, which is really cool. But it also means we have to be careful of not ignoring our roots, and the voice and authoritative content that got us here.
You have a long history with Nick Denton. What's your take on Kinja?
I think it's terrific. It's one of those things, where when Nick is in charge of product, at times, it can end up more complicated than he thinks it is. I've talked to some people who don't understand how they would begin using Kinja. But I think it stands a great chance of success. The ultimate question to whether Kinja can be a huge success is whether they can have the crossover from publisher nerds to more mainstream users.
Your sites are "local." How have you been able to be successful when we constantly hear about how local doesn't pay?
The answer is simple: Although we build audience locally, we monetize almost exclusively through national advertising. Eater publishes in 29 markets. But fundamentally, advertisers buy Eater, not Eater Detroit or Eater Miami. Whether we show that impression or takeover to readers in Los Angeles or in New York, most of our advertisers are agnostic about that. They just want to reach the Eater audience.
Best neighborhood in New York City?
South Street Seaport, where I live. It got absolutely slaughtered by Hurricane Sandy but has just really bounced back.
Best restaurant?
That always changes for me. But right now it's a restaurant called Charlie Bird [in Manhattan's Soho neighborhood]. The restaurant's food is this modern, new American/Italian. It's a light, airy restaurant that has the feeling of being the place where everybody is right now.
https://digiday.com/?p=55653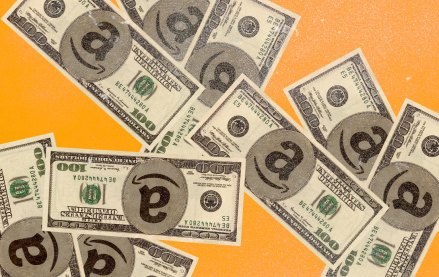 September 27, 2023 • 6 min read
The agency accused the e-commerce giant of conducting a range of anticompetitive behaviors that hurt both shoppers and sellers.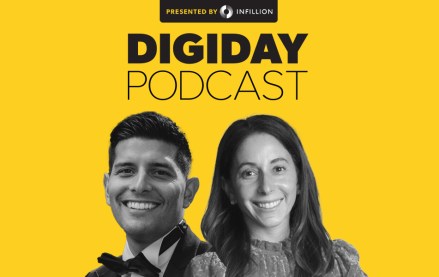 September 26, 2023 • 3 min read
In a live recording during the Digiday Publishing Summit, the news executives called for more nuanced conversations with advertisers around their brand safety concerns.
September 26, 2023 • 4 min read
After investing in one generative AI startup and suing another, the company will let customers create images on its website and an API.