Building a great app is only half the battle. Getting people to discover it is an entirely different headache.
Anyone visiting Apple's App Store is instantly reminded that the Apple isn't a search company. Searches for terms such as "games for 3-year-olds" or "google analytics mobile" return no results, despite the fact there are numerous, full-featured Google Analytics-related applications in the store and, I imagine, hundreds of games suitable for three-year-old girls. That places huge importance on the top 25 lists. If an app's going to be successful, it's got to be there.
"Apple is the only game in town, and everyone's at their mercy," said Jay Shapiro, founder of DIY app-builder Infinite Monkeys. It would be different if the discoverability was there, but it isn't. It's starting to become a real issue, and it's only going to get worse."
The dynamic has given rise to a range of shady services that offer to artificially boost app-store rankings and reviews for a fee. In attempts to address that issue, Apple today released a statement warning developers to steer clear.
"Once you build a great app, you want everyone to know about it. However, when you promote your app, you should avoid using services that advertise or guarantee top placement in App Store charts. Even if you are not personally engaged in manipulating App Store chart rankings or user reviews, employing services that do so on your behalf may result in the loss of your Apple Developer Program membership," the company said.
In an example of just how powerful featured listings and chart spots can be, Return7, developer of finance management app Billminder released some data in 2009 suggesting sales of the product increased 500 percent in the first day it was featured by Apple. Two years on, that exposure is even more essential as hundreds of new apps hit the store on a weekly basis.
But Apple gives little insight into how it selects the apps it features, leaving developers themselves confused as to why their products are being chosen over others. In typical Apple fashion, the company is completely opaque about how it selects apps to feature, which perhaps drives developers to use the type of chart-boosting services mentioned above, safe in the knowledge that it should at least have some positive effect.
It's not just developers that face these challenges, though. The same problem exists for marketers and their branded apps, too. It's no longer a case of "if you build it, they will come," so a brand's decision to invest in an app is becoming a big one. They need to be prepared to commit a significant amount of media to the effort in order to drive uptake, or risk it being overlooked completely.
"I think some brands don't realize that just because they build an app, it doesn't mean it's going to promote itself," said Dirk Rients, a director of mobile platforms at agency Draftfcb. "Many don't realize the significant amount of investment that's needed to drive downloads of applications. If you want to be in the top 25, you need to spend a million in media."
In order to cash in on that media spend, Apple even launched a version of its mobile advertising product, iAd, aimed at developers. The ads allow app owners to pay to drive sales of their products in the store, from which Apple again takes a cut. Apple is, in essence, making developers pay to address the fact that their apps are difficult to find in its own marketplace.
In the early days of the Internet, websites had a similar discovery issue. Companies such as Yahoo did their best to compile directories and to surface relevant content for users, but Google ultimately rendered that type of curation redundant by letting users do it for themselves, instantly.
As the number of apps out there continues to grow at speed, it seems the app-store model also needs to evolve. While the flawed app-store model might suit Apple's business, it doesn't appear to be helping the majority of app developers, publishers and marketers.
https://digiday.com/?p=6546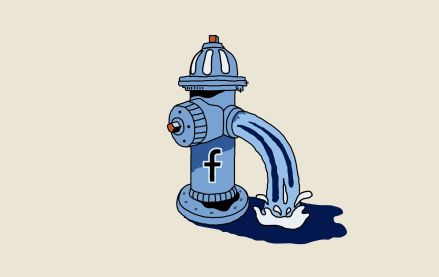 October 4, 2023 • 5 min read
•
•
Publishers are still feeling the effects of a change Facebook made in May that caused a steep decline in referral traffic. Nearly four months later, publishers aren't sure when — or if — that traffic will come back.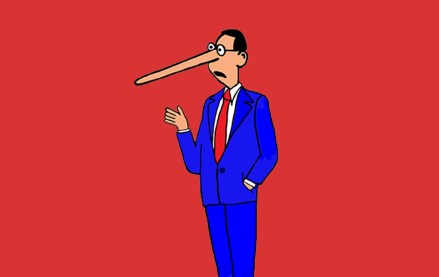 October 3, 2023 • 7 min read
•
•
A new definition for MFAs is available but the vague nature of the guidelines is leading to a lack of standards that might prevent adoption.
October 2, 2023 • 1 min read
•
•
The publishers who attended DPS were focused on the potential upsides of applying the technology to their operations while guarding against the downsides.