On the Inside: The Washington Post goes modern with new office space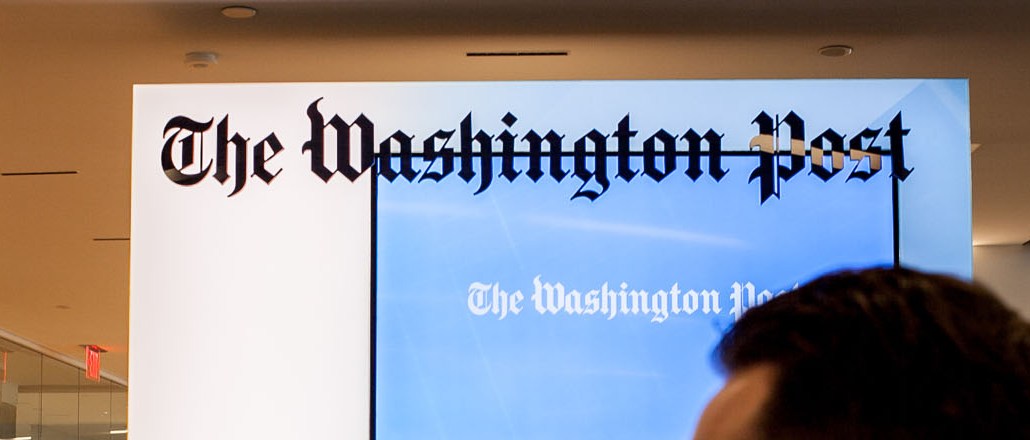 The Washington Post's new headquarters has one foot in the past, one firmly in the present.
The Post moved this week to the 12-story One Franklin Square on K Street, three blocks from its old offices, where it had been since 1950. The six stories on K Street, which will house its roughly 1,400 employees, is modern through and through but pays homage to the company's 138-year storied history. Conference rooms are wrapped in big headlines from the Post's past and named after Post luminaries such as Ben Bradlee and key locations such as Watergate and Mount Vernon. The move comes two years after Amazon CEO Jeff Bezos bought the paper for $250 million, infusing it with new capital.
"The old space was built perfectly for news organizations of the '70s and '80s," said Washington Post deputy managing editor Tracy Grant, who helped oversee the design of the new office. "The building was designed to hold the presses, to hold composing rooms, to have darkrooms. It was state of the art — in 1973."
The new space, in contrast, is built on what have become the core tenets of digital media and publishing: openness and a focus on collaboration. The newsroom, which occupies two of the new office's six floors, is built so editors, designers, engineers, photographers and video producers can all sit next to each other — a feature the Post hopes will make it easier for them to share ideas.
"In the old space, people were siloed not because they didn't want to share ideas but because they were tucked away in all of these different corners," Grant said. "We all have tools like Slack, but sitting next to each other and being able to turn around is still the best way to communicate."
The Post has modernized its newsroom in other ways. Its 24-7 news hub, the newsroom's center, is encircled by 21 monitors that broadcast live news and display real-time site analytics. The Post has also built "GuidePost," an app for the new space that lets employees book conference rooms, view floor plans, get company news and share ideas with the rest of the company.
There are video sets to make it easy for reporters to appear on live TV, a pair of audio recording booths, and a video recording studio. Most desks are equipped with standing-desk attachments, a distinctly modern invention. (Other features, such as its conference and events space, are still being constructed.)
"Our last space was certainly historical and hard to leave, but that space served us well in the '70s, '80s and '90s," Grant said. "This feels like a space that is well-suited for today and built for whatever the next platform is. We're in a much better position to respond to that."