It was the fall of 2014, and Alexandra MacCallum was filling out her new audience development staff as The New York Times' newly appointed assistant managing editor for outreach. The timing couldn't have been more awkward; the newsroom had just learned that the paper was seeking to eliminate 100 jobs through buyouts. And there was MacCallum and her team, unpacking their boxes on the second floor of The New York Times newsroom.
MacCallum said that apart from a couple of new hires, including Justin Bank from The Washington Post, most of the 23 on her team were already on staff at the Times, although they were working in other parts of the building. Still, she acknowledged that the perception the move created "was a little bit of a challenge."
The newsroom wasn't ignorant of the glaring need for someone in MacCallum's role. Four months before her hire, The New York Times' Innovation report was leaked, inadvertently spotlighting, among other things, the paper's obsession with its home page at a time when people are increasingly finding its journalism through the side doors of social media. The Times, it seemed, had more than a bit of BuzzFeed envy. Even at The Times, creating great journalism simply wasn't enough to compete in the cacophonous modern media landscape.
"It isn't chasing clicks"
As a founding editor of The Huffington Post, MacCallum understands well the need to have social analytics at a news product's core. Having been on the business side — she joined the Times (after getting her law degree at UC Berkeley) in a strategy and development role for video and then the paper's new Cooking product — she had worked closely with tech and design teams, which gave her an understanding of how those parts of the Times ecosystem work together. But MacCallum said while the Times could learn from viral news outlets like the HuffPost and BuzzFeed, her goal for the paper, as a news brand with a strong subscription business, is different.
"It isn't chasing clicks; it's making people loyal to the Times specifically," she said. "The Times has had the luxury of readers coming direct for many many years. As readers move from search to social, we haven't been as in front of them."
Things are off to a hopeful start. In a memo to staff in January, executive editor Dean Baquet said that in the first two months since the paper increased its audience focus, the Times' online readership has increased 20 percent. (ComScore multiplatform figures back up that claim, showing the Times' U.S. monthly uniques rose 22 percent from August to November, when they stood at 56.4 million.) Some of that was due to a strong news month in October, but MacCallum has also been busy, building her team and introducing new practices at the paper.
When MacCallum came into the role, the newsroom hadn't been looking at numbers. The audience development functions existed but were fragmented. There was a social team that ran Twitter for the newsroom, but Facebook and YouTube were handled by marketing. SEO was handled by the product team, while analytics fell under the consumer insights team.
Playing catch-up
The Innovation report opened people's eyes to the paper's need to catch up to its pure-play digital competitors and collaborate across traditionally siloed departments. Still, MacCallum wasn't about to tell people their jobs now included tweeting. Instead, her team has taken a light touch, encouraging reporters to use social media by sharing best practices. "If you are interested in taking charge of your social presence, we want to work with you," she said. "But I don't want to make it a burden." Her team monitors activity on reddit and if a story is trending, will ask reporters to jump into the conversation; it may do the same for Twitter and Facebook.
Giving stories a social nudge has also become a bigger affair. In the past, the Times' social media team primarily focused on Twitter. MacCallum's team has enlisted other social platforms, as well as search and mobile. During the unrest in Ferguson, Missouri, for example, the social team worked with the national desk to share best practices with reporters. SEO looked at which search terms should be used to maximize the Times' report in search engines, and analytics focused on how people were reading stories. When the Times publishes a multimedia story with various elements, it doesn't just publish all of them at once; it considers what order to promote each to get readers to navigate through all of them.
At other news organizations, SEO has taken a back seat as readers increasingly come to the news from social media networks; some outlets optimize completely for social sharing. Search remains an important traffic source for the Times, though, although MacCallum felt it had been neglected. To that end, she has designated 15 copy editors and Web producers as "SEO ambassadors" who understand how to use keywords for search to work with their peers.
"The whole mission of BuzzFeed is to get people to share," she said. "That is not the mission of The New York Times. The mission of The New York Times is about the best journalism in the world and giving people accurate, timely information. I don't think that BuzzFeed is competing in that space. I wouldn't discount them as competition at all. But the Times should be there when people search for a big news event."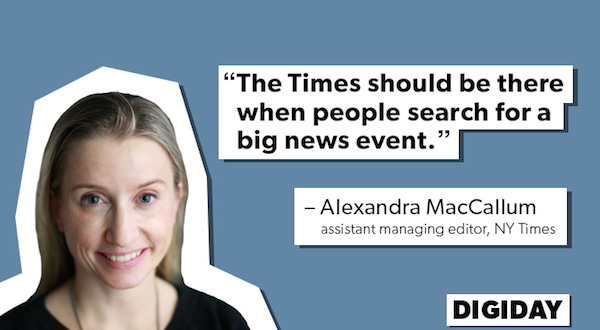 Getting readers is the first step, but the next is keeping them. For the Times, with its subscription model, a big part of the job is getting readers to return more frequently, because sustaining that business depends on people continuing to find value in the paper. Part of the Times' approach has been to disaggregate its news report into different niche products. But its social strategy had remained a one-size-fits-all proposition.
That's another area MacCallum is trying to remedy. To that end, the Times has introduced a second Pinterest account to promote the paper's popular new Cooking product. She's also thinking about creating Facebook accounts for individual news desks and other areas of reader interest, like long reads. Newsletters, which are enjoying a revival among publishers, are another area of interest. Her team is also experimenting with one, called NYT Living, the Times' first newsletter that will pull stories from multiple features desks.
"The most important thing our team can do is, because we're a subscription business, we need to make sure we're developing reader habits," she said.
"No bullshit"
The early awkwardness notwithstanding, David Carr, the paper's media columnist, said MacCallum has gotten a good reception, helped by the fact that she worked on the much-admired Cooking product.
"She has a no bullshit manner that goes over well in a newsroom, and I think that the majority of people here have felt for years that our content has been under-promoted, so it's nice to have somebody smart leading that charge," he said. "I haven't heard a ripple of discontent, and I think people are pretty excited to see what she can do for our visibility and presence out in the world."
The growth of its digital audience is an encouraging early sign, but in terms of sheer numbers, the Times is still dwarfed by younger, digital-only rivals like Yahoo, The Huffington Post and BuzzFeed. As far behind as the Times was in using social media analytics in the newsroom, it'll take more than a few months to be where it needs to be. That's a reality that's not missed on MacCallum.
"The newsroom has been incredibly open in receiving us," she said. "I think the Innovation report kind of opened people up to collaboration. That said, a lot of our competitors have already built these functions. Analytics, SEO, social, community — they all existed before, but they didn't all work in the newsroom. We do have a lot to catch up on, but with engagement, it's a little uncharted territory. I'm really excited to work creatively on how to bring readers back."
https://digiday.com/?p=101523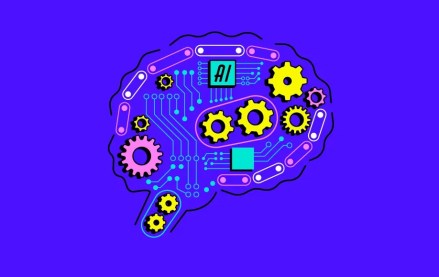 December 11, 2023 • 5 min read
As Google and Meta roll out new features, startups like Runway are finding new ways to compete for enterprise clients.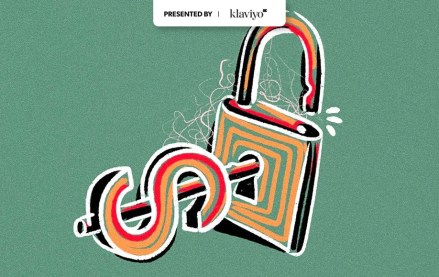 December 8, 2023 • 5 min read
Future plc's CFO Penny Ladkin-Brand announced on Thursday that she is stepping down, as the U.K.- based media company reported declining revenues and a new two-year investment plan to get back to growth.
December 7, 2023 • 13 min read
In this week's Media Briefing, publishing executives share how the task forces they created earlier this year to oversee generative AI guidelines and initiatives have expanded to include more people across their organizations.