It's no secret that PR agencies were first movers in social media, doing a better job than creative agencies when it comes to getting a jump on this new model. Unfortunately, it's making social media a very boring place.
Historically, PR agencies have worked through the filter of journalists to get a brand's message to their audience through print, broadcast or digital media. The model was all about influencing others to create content for them. The advent of social media has (theoretically) allowed PR shops to skip the middleman and "join the conversation" directly with consumers. Ask them about creative, you'll hear them talk about "pixie dust" that's of little more than a short-term advantage for a brand.
The problem is that in social media, as in life, a conversation isn't engaging unless there is something interesting to talk about. No one wants to listen to an endless, aimless stream of dialog about a brand or a company, which is what you get from a strategy that focuses on news, offers and the occasional contest. That's where PR-led social strategies wind up because those are pretty much the only arrows in PR's quiver.
PR agencies are good at distributing messages, but they aren't known for really producing anything. You'll hear many PR shops say they're doing creative, but when you dig into what exactly, you'll find there's not much. Even the most articulate strategies, built by the best  social media gurus, tend to focus on developing a presence on Facebook or Twitter, rather than developing a brand's purpose.  This "presence over purpose" approach seems to be a tactic to getting clients up and running on a platform, but doesn't focus on the next step – engaging any fans they have.
I have seen this scenario time and time again. Clients come to us with a rock solid social media strategy, replete with a brand voice and editorial calendar of status and news updates. The only problem is that it doesn't work. No one cares. There is low engagement and zero new fans.
Effective social marketing is about putting something directly into the hands of your audience. It's not telling people what to think or trying to make branded small talk. It's about giving people something to do and encouraging them to engage with your client's brand between purchases.
That's where the "pixie dust" comes into the picture. People are engaged by great content, whether it is interesting, unexpected, disruptive or entertaining. People gravitate to brands they like and respect. You aren't going to win friends by boring them to death with a conversation about yourself. That's what PR agencies are specializing in when it comes to social media.
We've found that the best way to add fans is to engage the existing fan base. In 2010 alone, the social content campaigns we created for our clients resulted in tens of millions of new fans. Our experience is not dissimilar from other brands. Old Spice grew its fan base by nearly a million people with the launch of its The Man Your Man Could Smell Like campaign. Pepsi added million fans with the launch of the Refresh Project. And Red Bull has built a fan base of a whopping 17 million through an ongoing campaign of social content. For all of these campaigns, fan growth was a byproduct of a successful social currency campaign, rather than the campaign objective.
I am not saying that advertising agencies have all the answers. Ad agencies tend to focus on creating content and then figuring out a way to "socialize" it as an after thought, which has its own problems. The agencies and brands that will eventually win in social media will be the ones that understand and embrace the platforms enough to develop ideas that drive  social interaction and produce engaging and portable content to bring the idea to life in an interesting and entertaining way.
Daniel Stein is CEO of EVB, a San Francisco digital creative agency that works with Wrigley's, Facebook and other clients. Follow him on Twitter @danielstein.
https://digiday.com/?p=5891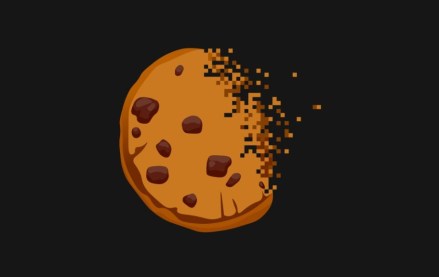 September 25, 2023 • 1 min read
During the Digiday Publishing Summit, execs from companies including Condé Nast, Dotdash Meredith and Thomson Reuters assessed the industry's readiness.
September 25, 2023 • 5 min read
Publishing executives shared their honest and unfettered opinions on the rise of generative artificial intelligence technology and its impact on traffic, IP protections, content production and jobs at the Digiday Publishing Summit last week.
September 25, 2023 • 5 min read
Here is A sampling of other AI-related news from last week.