The Huffington Post was breezily dismissed as Arianna Huffington's vanity play when it launched in 2005. But it proved doubters wrong by building a massive online audience with traffic-building practices and a focus on data that other web publishers still follow today. Ten years in, it led the pack in digital news sites (and also topping many legacy news sites in terms of digital traffic.) The site also went on a hiring spree to beef up its hard news and investigative coverage. With its unparalleled scale and ad formats that looked like editorial — the term native didn't exist yet — it was undeniably a trailblazer.
So it was the end of an era when Huffington, the site's namesake co-founder, announced last week that she would step down to focus on a new company she's starting, Thrive Global. But in a sense, the site has already long been off its peak. In advertising, it has lagged in innovation. Editorially, its broad mandate is out of step with the industry's shift to focus. Other publishers are ahead in adapting their content to different social platforms. The Huffington Post, once a rambunctious newcomer, has started to show its age in the unforgiving digital media world. (The HuffPost said it couldn't provide executives to speak by deadline for this article.)
Audience shifts
The HuffPost is still the biggest publisher on Facebook in terms of likes, comments and shares, according to NewsWhip. But others have caught on to its tricks, most notably, the viral machine that is BuzzFeed. After helping start the HuffPost, Jonah Peretti went on to create BuzzFeed. In June, BuzzFeed got almost as many engagements on Facebook as the HuffPost did with just one-third the number of stories.
In the past year and a half, the HuffPost lost 36 percent of its U.S. traffic, while BuzzFeed has leapfrogged it and old-guard publishers like The New York Times and The Washington Post have nearly caught up.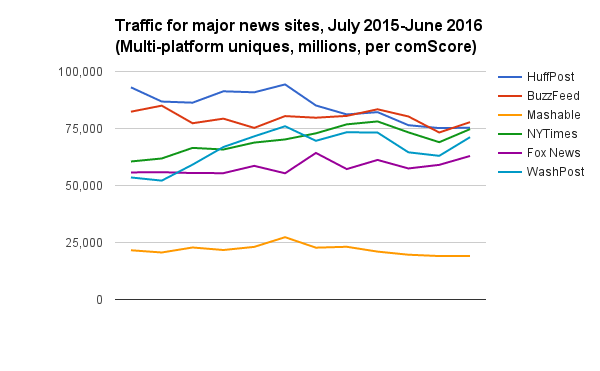 The Huffington Post has always relied heavily on side-door traffic for its audience, so some of that decline is no doubt due to people consuming its content on other platforms, in line with a broader industry trend. (The comScore figures do not include Facebook Instant Article traffic, however, and come with the caveat that all publishers dispute comScore as fully capturing their audiences.)
The mushy middle
Even before Huffington announced her departure, there was a feeling among media buyers and former executives that the publisher has lost its momentum, failing to evolve beyond the portal era that it helped define. In an era of focused media, the Huffington Post houses more than 60 sections under its banner. Among its more obscure ones are Divorce, Good News and Quiet Revolution, for introverts. As of June, it publishes 1,500 pieces of editorial content a day across its global network. That's more than six times the pieces of content that The New York Times and BuzzFeed each publish daily.
"Essentially, what the Huffington Post became is a portal," said Ben Winkler, chief investment officer at OMD. "Portals have been replaced by social platforms. If a consumer is looking for a broad swath of news, they look at social platforms."
At first, it was enough for the Huffington Post to be a bastion of liberal viewpoints. But buyers today see it as a place to get a little bit of a lot of things but nothing special. Meanwhile, other publishers from The Weather Channel to Demand Media to Bloomberg Media have woken up to the realization that at a time of seemingly infinite content choices, it's better to focus on what you're good at. When it comes to serving the millennial age group that's coveted by advertisers, the HuffPost is on a par with sites like National Geographic and People, with 45 percent of its audience aged 18-34, but others like BuzzFeed are more concentrated in their millennial reach.
Editorially, it's hard to tell what the site stands for, with such a broad mandate. A few years ago, the HuffPost hired several big-name journalists from The New York Times and Vanity Fair and others to add a layer of editorial credibility. It even won a Pulitzer in 2012 for national reporting. But many of those hires, including Peter Goodman, Lori Leibovich and Mike Hogan, have since left.
HuffPost, which gained begrudging respect for its news coverage, has also made some head-scratching moves, too. It hired ex-NFL player Donté Stallworth and policy junkie as a national security fellow in 2014. It temporarily filed its Donald Trump coverage as entertainment rather than politics last summer. This year, it's gotten heat for devoting resources to promote Huffington's new book about sleep and for killing a story pitch that was critical of Uber, where she had just joined the board. And it's not just industry critics taking shots. Just last week, John Oliver, in a recent segment on journalism's woes, called it "Arianna Huffington's blockquote junction and book excerpt clearinghouse."
The innovator's dilemma
In some ways, the Huffington Post is a victim of its success. Others like LinkedIn and Medium saw its platform approach and copied it, and now the Huffington Post's contributor strategy no longer makes it special. By most accounts, The HuffPost also hasn't innovated much lately. Two of its big launches, Huffington magazine and HuffPost Live, a live streaming video operation, never took off. The Huffington Post conspicuously wasn't among the launch partners of two major platform initiatives this past year, Facebook Instant Articles and Snapchat Discover.
While BuzzFeed made a bold and decisive shift to video, the HuffPost has stumbled. HuffPost Live was created in 2012 to create appointment viewing on the site. But getting people to come to a website to watch video at an appointed time proved to be a tough sell, especially when people are increasingly consuming all content on social media. So in January, HuffPost Live was diverted to create video for the site and social platforms. In June, even rolled up with AOL, HuffPost didn't even crack the top 10 media properties in cross-platform video views, as measured by Tubular Labs (AOL was No. 12, behind top three BuzzFeed, Time Warner and Walt Disney).
At the same time, other publishers, digital-only and traditional alike, have been setting the pace in terms of new ad products, story treatments and distributed content formats. The New York Times has become a standard-bearer for native advertising and visual journalism. There's Mic, buying mobile video app platform, Hyper. Even Gannett — Gannett! — has been doing VR since 2014. Credit to HuffPost, though, for having bought VR agency Ryot this spring to create video stories for the site, and observers expect video to be a bigger priority.
"It's gone through the three phases of any Internet darling: it must be on the plan, then it must be on the RFP list," said the top digital buyer. "From what I'm hearing around the office, it's not even on the RFP list. It's not in the consideration list. Others have taken its place."
Once a trendsetter in native advertising, HuffPost hasn't kept up there, either, according to buyers. One said that the native ads that HuffPost does for a client essentially haven't changed in three years. "They're pretty married to what they've created, whereas others are taking more initiative," this buyer said. Another, Ian Schafer, CEO of Deep Focus, said the HuffPost is still considered for its scale, but other publishers' ad offerings are more interesting creatively.
"We bought one of first sponsorship, for HBO's 'Politically Incorrect,' and we were there literally at the beginning," Schafer said. "It's not as much that we don't recommend them. But when you think about creative efforts, they're not necessarily offering the richest canvas."
Steve Carbone, chief digital and analytics officer at MediaCom for North America, is more charitable in his take on the HuffPost, but said even though its offerings are on a par with other digital players, his spend is down because there are more options in the marketplace delivering similar audiences and reach.
An uncertain future
The HuffPost has been led by Jared Grusd for the past year as CEO, but the publication was always Huffington's show, and her intense involvement in editorial was a source of frustration for the newsroom. Getting a new editor (a search is underway) could provide a chance for the HuffPost to hone its focus. Sleep coverage and Huffington's ambitious (and expensive) global expansion plan may be in line for cuts.
At the same time, there's the question of how the HuffPost will change under its corporate parent. A year ago, the HuffPost became part of Verizon when the telecom bought AOL, and now Verizon is buying Yahoo. So in five years, the Huffington Post has gone from being an independent company to being lumped in with two other digital has-beens. With Yahoo in the mix, the HuffPost only stands to become even less differentiated. As much as ad buyers are looking for a strong third alternative to Google and Facebook, they aren't necessarily going to get it from what the digital buyer called this "island of misfit toys."
https://digiday.com/?p=193086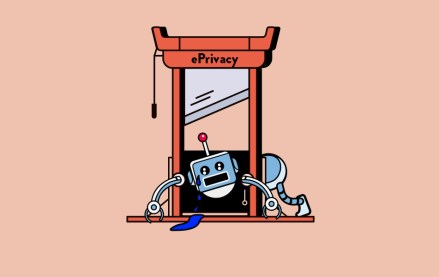 September 29, 2023 • 5 min read
•
•
Publishers are unsure if blocking AI web crawlers is enough to protect their content from being scraped and used to feed AI tools and systems.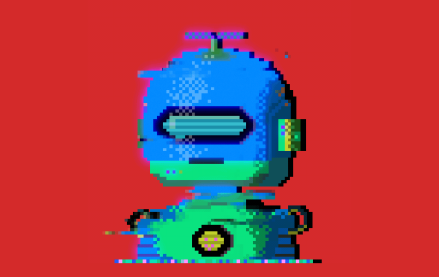 September 29, 2023 • 6 min read
•
•
New features include a new chatbot called MetaAI, Bing search integration, new AI image tools, and dozens of celebrity characters.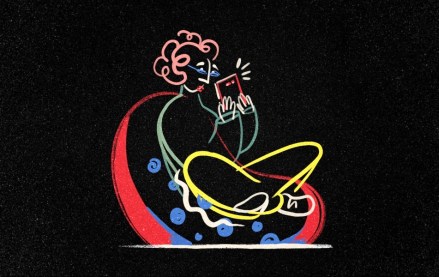 September 28, 2023 • 3 min read
•
•
The Financial Times has launched another lower-priced, subscription-based mobile app product a year after the debut of FT Edit to reach international readers.