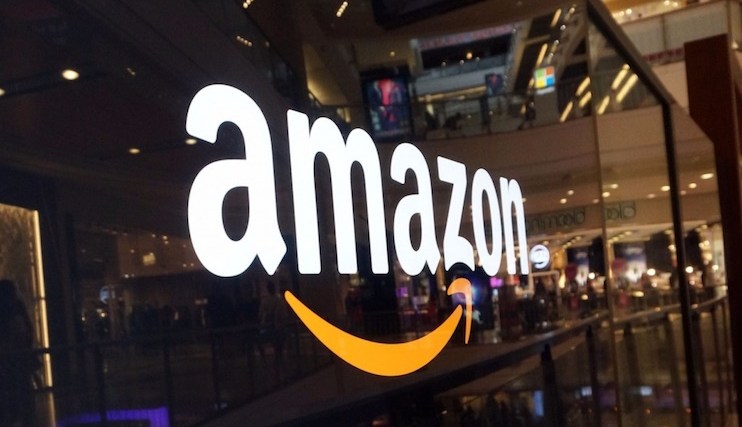 December 15, 2020 • 15 min read
•
•
Amazon started 2020 in an already-dominant position within the U.S. e-commerce business and, more broadly, the retail trade. However, the COVID-19 pandemic sent the company into uncharted territory, as consumers flocked to e-commerce and brands were forced to lean into online business like never before. The net result is that Amazon is more powerful than ever, recording Q3 revenues of $96.1 billion.
Digiday's Deep Dive: Amazon Strategies is a collection of videos, presenter slides and key takeaways from our recent Digiday virtual forum that will provide valuable tips and actionable insights on how brands can get their Amazon strategy on track ahead of the holidays and going into 2021.
Below you'll find key takeaways, quotes and stats, as well as videos from retailers and agency partners on the platform's successes and challenges in recent months.
A new era for Amazon retail
For brands new to the platform, Amazon presents an intimidatingly vast ecosystem of tools and services, from Brand Registry to Fulfilment By Amazon (FBA). Even seasoned Amazon clients are always learning something new, while Amazon itself is relentless in innovating and rolling out new services. In a turbulent year when e-commerce has been the only thing keeping many brands alive, getting to grips with Amazon has been an urgent task for marketers.
Many brands are creating exclusive products for Amazon, a strategic move that helps avoid the channel conflict that can arise when Amazon's price-matching algorithms kick in. This also keeps things interesting for consumers. Copper Cow Coffee, a coffee company designed to be environmentally friendly, changed its strategy to put its best-selling products on Amazon "and treat it more like an acquisition channel, rather than a revenue generation channel," said Debbie Wei Mullin, its founder and CEO.
Fleshing out product and brand pages can seem like the icing on the cake when brands are rushing headlong to get their first listings up on Amazon or launching a new product, but skimping on this can lead to issues down the road. There's a pretty reliable set of best practices when it comes to optimizing brand pages, and brands have seen tangible benefits from taking the time to make the most of this real estate. "When we have really, really great sales on our website, it's always correlated with a bump on Amazon, even though we don't have as aggressive of a marketing strategy on Amazon," said Wei Mullin.
Video has come into its own with the rise of TikTok, Instagram Live and the way pandemic lockdowns drove people to livestreaming as a replica for face-to-face communication. Video is growing in importance on Amazon too, with the platform encouraging brands to experiment with Amazon Live for livestreams and integrated e-commerce.
Finally, when it comes to fulfillment and the question of first-party or third-party shipping, brands face a tough decision. However, brands don't necessarily need to choose one over the other, and both have their ups and downs. A range of factors will determine what approach is best for the brand in question.
The holiday season will be a test for brands and for Amazon, but Price Glomski, EVP, digital commerce at PMG, said it's a challenge that everyone stands to gain from in the long run. "What the next month or two is going to help with is these brands planning for next year," Glomski said. "Because e-commerce accelerated and it's not going to stop. It's now two years ahead. Now it's time for us to use what we're learning right now to go and reinvest into our infrastructure."
Here's what your need to know
01
Develop an exclusive product strategy on Amazon
Creating products that are exclusive to Amazon has several benefits. No matter which field a brand operates in, Amazon is crowded and brands are challenged to stand apart. Innovating with Amazon-exclusive offerings helps brands do just that, whether that means experimenting with different packaging design or the product itself.
This is useful because it gives Amazon shoppers a reason to seek out the brand on Amazon. Differentiating product lines could also help manage relationships with multiple platforms, especially as brands put their products across channels amid the pandemic. For example, a major platform like Amazon doesn't want to be undercut by direct-to-consumer retail and may insist on price matching, which can trim the brand's margins.
Brands may even make these exclusive products their core offerings on Amazon, and should market them accordingly to make sure consumers discover them. Jim Morgan, head of e-commerce at Vita Coco, said the brand needs to do all it can to give the product visibility and move it up the organic rankings during the transition period when the exclusive products are being introduced. "Then it should by itself move up in organic rank because again … they shouldn't really have other other options, it should be pretty much the only thing that they're looking for," Morgan said.
Exclusive products help avoid the pitfalls of channel conflict. If the product is only available on Amazon, the brand won't be at the mercy of Amazon's price matching algorithms.
The drinks brand, Vita Coco, offers an organic product exclusively on Amazon, which has driven sales to the platform and prevented price matching.
Bottom line
Carving out an exclusive product strategy is about recognizing that Amazon is a distinct, powerful and fiercely competitive marketplace, and yet it's also a platform that slots into a brand's broader sales and marketing ecosystem. Design your strategy to play to the advantage of both these realms.
Give Amazon consumers added value. With so many brands and products to choose from on Amazon, shoppers need an incentive to visit your store. Exclusive products are a clever way of enticing consumers to your Amazon brand page. They might initial visit to browse the unique items, but could ultimately purchase a regular product once they're on your page.
"It's a unique product, so you're actually adding value to Amazon consumers," Morgan said.
Not every product needs an exclusive. Lower-cost items or those with lower sales volume don't necessarily suffer from the issues that come with channel conflict. However, brands should plan for how a product could grow in popularity — it makes sense to anticipate transitioning to an exclusive offering at a certain point in the product's life cycle.
"There should be a pathway," Morgan said. "There should be thought around how do we get it to an exclusive item."
02
There are pros and cons to both first- and third-party fulfillment
Fulfillment is obviously one of the key considerations for brands selling on Amazon. The big decision is whether to go with a first-party (1P) model, where the brand essentially supplies goods to Amazon wholesale and Amazon then sets prices, retails and ships the product, or a third-party (3P) model where the brand retains more control of pricing, but enlists a third-party service such as Amazon's own Fulfillment By Amazon to oversee shipping.
Either option involves its own tradeoffs and perks, and there's no telling which model is best for a given brand without considering the full picture.
Hybrid models can give brands the best of both worlds. Brands can use FBA for product launches, taking advantage of the in-depth data and insights that Amazon's service provides to its clients. As the products are bedded in, brands can switch over to first-party (1P) fulfillment.
Vita Coco uses FBA and 3P to launch multiple new items quickly and with robust data points, Morgan said. "Which then allows us to influence larger market launches and also allows us to build it up so that we can move it over to 1P quicker, which ideally is where we want to be," he added.
Third-party has the edge for product launches. FBA takes the burden of logistics off the brand's hands, leaving much-needed space to focus on the many other priorities that come with a new launch.
Bottom line
There's no one size fits all solution for fulfillment, but hybrid models give brands the flexibility to use first party where and when it's appropriate, and third party where that is the more suitable approach.
FBA has proved valuable for new product launches — at least in the drinks category — for Vita Coco. "If I have product, I could have it nationally available tomorrow, I could run media behind it, I could run promotions behind it," Morgan said. "And I could pretty much guarantee there won't be that many hiccups, which FBA really allows you to do."
There's room for streamlining third-party fulfillment. Aside from FBA, 3P fulfillment can be carried out by other providers, and that can be confusing for the consumer.
"3P is still a little bit Wild West," said Margaux Logan, vp, head of online marketplaces, Americas, for Publicis Commerce. Logan said she believes Amazon will work toward integrating 3P fulfillment even further to make things clearer for consumers so they understand where the product is coming from.
03
Make sure all your product and brand pages are following best practices.
It seems elementary, but many brands have not optimized their Amazon pages in keeping with industry best practices. This a major oversight for such an important storefront, and one that should be remedied urgently with the holiday season already underway.
Brands should prioritize a quality user experience with optimized product pages that provide detailed information and high quality images or video. Taking care of these details ensures the brand presents itself in the best light — and that will both leave an impression on consumers and help move sales.
A well-optimized brand page drives your search ranking up. A properly fleshed out brand page looks good to visitors, but more importantly, Amazon's algorithms pick up on a job well done.
Vishal Sagar, JBL's director of e-commerce and digital marketing for the Americas, said details such as having a solid brand page, attracting good reviews and fulfillment times will positively impact the brand's search rankings. "Have the right content up and Amazon search will bring you up," Sagal said. "Those are the basics. Get that right and you shall win on Amazon search."
Text and visuals are equally important. Amazon gives brands lots of space for product information, images and video so make full use of it.
Use your bullet points to get the product descriptions right and convey the brand's value proposition. "Make sure that you know what your consumers are looking for, what type of keywords are important for your brand, and incorporate that into your product title and product description to boost up your SEO on the page," said Marie-Jeanne Matei, head of e-commerce at Ferrero USA. Matei also highlighted the importance of optimizing the image carousel with a diverse combination of product photos and "lifestyle" images. "That is a key tool for conversion driving conversion," she said. "Stats show that if you have all the images and they're inspiring for the consumer, sales lift is significant."
Bottom line
Brand and product pages set the tone for your brand and have an impact both on Amazon and far beyond its reaches, so review them as a matter of urgency and whip them into shape if they're not fully optimized
The brand page influences perceptions and purchasing decisions beyond Amazon. Your Amazon product detail page (PDP) can have an impact on how well the brand performs on other platforms.
Amazon is where many consumers start shopping, said Logan, of Publicis Commerce, who noted that 67 percent of consumers start researching purchases on the platform. "If they're going to do their research and purchase elsewhere, because they only have a couple of minutes or they don't want to linger in store with the world of COVID, make sure that you're projecting all of the things that you want to do on your PDP," Logan said.
04
Amazon does have an advantage when it comes to the holiday
This year's holiday season is certain to be unlike any we've seen before, and everyone is expecting a turbulent time. Brands and platforms are anticipating an unprecedented volume of online orders, and fulfillment bottlenecks are inevitable. This will be a huge stress test of Amazon's infrastructure, but the e-commerce giant is in a better position than most to get through the challenge.
Amazon will be processing more transactions, managing more inventory, shipping a greater volume and handling a more complex logistics load than anyone else. However, the key is that Amazon also has more established systems for handling the increased burden, and more experience in e-commerce and logistics than almost anyone else save for a few large couriers.
That doesn't mean brands can rest easy and expect Amazon to just take care of everything without a hitch. Have a backup plan and recognize that there may be delays. Communication is key, and over-communication with customers is preferable to confusion and silence. A good communication strategy can keep customers informed and head off negative reviews or social media firestorms.
Buying online to pickup in store (BOPUS), is set to be one of the defining trends of this holiday season. It's also a model that can take some of the heat away from shipping operations, said Glomski, of PMG. "BOPUS is going to be huge," he said.
It's too late to build new infrastructure. With peak shopping season underway, some chaos is already baked in. Every brand is going to be stretched thin and fulfillment issues are almost guaranteed. The trick is managing the situation as deftly as possible.
"If you're trying to change your regional shipping partners right now, it's probably a little late," said Glomski. "Labor capacity, shipping lanes, everything, there's a lot that's compressing, especially because we've just accelerated two years ahead of where we probably should have been. And it's going to take a year for us to catch up I think, just infrastructure-wise."
Consumers are prepared to meet brands halfway. After a rollercoaster year that is ending with COVID cases spiking across the United States, consumers are well aware that this holiday season won't be plain sailing. Many will be adjusting expectations accordingly.
Glomski said he expects that brands will find around 25 percent of consumers to be sympathetic and understanding of delays and other disruptions during this holiday season. "There's almost an expectation for a percent of the market that it's okay at this point in time, just because 2020 has been such a hot mess," Glomski said.
Bottom line
The holiday season is set to be a whirlwind, and there's no time left to pivot, but Amazon is a good place to be at this time. So lean in, communicate openly and enthusiastically and learn from the experience.
Another "essential items only" lockout would be catastrophic. When Amazon temporarily pivoted to shipping only essential items, brands deemed non-essential really felt the pain. If Amazon felt forced to revert to essentials-only again, the repercussions could push many brands to the brink.
Brands are hopeful that this scenario remains unlikely, but if it did happen there are ways Amazon could soften the blow. Glomski said that as long as brands could retain access to the Amazon marketplace, with more room for dropshipping, they could ride out the storm. "I think just for the sake of the economy and a lot of these stores that are still trying to stay afloat through the end of the year that we have to do everything to help Amazon continue on and support these folks and sellers that that their livelihoods at stake through the end of the year," he said.
05
Video and livestreaming are the next big thing
Video and livestreaming have truly proven their value in 2020. And not just as content formats that truly engage consumers, but also as tools that can be vital inflection points on the path toward conversions. The technology now facilitates seamless links between video content and e-commerce, and that's been vital as more shoppers than ever have been going online for all their needs. Video and livestreams are meeting those changing consumer habits. "We still use the funnel — I still can't shake it off myself entirely — but I think we all know that it's not so much a funnel, it's more of a maze-like atmosphere where a consumer is just kind of wandering through the wilderness looking for the right product," Logan said. "And so it's finding the way to catch them wherever they are."
Brands can see big returns on sponsored video. Video is a great format for engaging consumers and brands that invest in compelling, eye-catching content are reaping the rewards in high click-through and conversion rates.
Sagar said sponsored video is a major driver of revenue for JBL. "We have seen upwards of 19-times returns on sponsored brands and sponsored video ads," Sagar said. When a video appears for your product that really catches your eye, you kind of stop and wait and think 'okay, this product is good.'"
Invest in quality content. Not all video is created equal, and brands that have succeeded with video ads and creative content have typically invested time and money into getting it right.
Bottom line
Brands have barely scratched the surface of what can be done with video on Amazon, and e-commerce-powered livestreaming is just getting started in the United States. Invest in quality and experiment to get ahead of the next curve.
Amazon Live gives brands a space to create content that's both valuable and shoppable. The way people are shopping has changed, especially in the context of COVID-19, and livestreaming represents an immediate, direct and engaging format that brands are recognizing has huge potential.
"The video itself has to be engaging," Sagar said, adding that Amazon's tools will optimize it properly as long as the brand offers the platform good material.
Campbell's, for example, recently ran a successful live cooking show on Amazon Live. Amazon integrated the product and linked it to a PDP which made it "immediately shoppable," said Logan, of Publicis Commerce, which handles creative for Campbell's advertising. "I think that's the kind of branding opportunity that Amazon provides and that's the kind of example that we are all looking to continue to do … We need to make sure that we're adjusting for that."
"I think that when you're a really small brand … you ask for forgiveness, not permission."

– Debbie Wei Mullin, Founder and CEO of Copper Cow Coffee
Wei Mullin said that Copper Cow Coffee made the most of a challenging year on Amazon by using the platform as an acquisition channel. To do this, their team put postcards into their boxes of coffee sold on Amazon directing customers to check out their website where the company could communicate with them more directly and didn't have to worry about Amazon's strict replenishment caps. She noted there may be risks involved with tactics like this one, but the cost benefit for small businesses makes this an attractive strategy.
"So that goes without saying, once you have good products, then you've got to focus on reviews"

– Vishal Sagar, director, e-commerce and digital marketing, Americas for JBL
Good reviews are essential to any brand's success on Amazon. Reviews factor into purchasing decisions, organic search rankings and of course are a reflection of customer satisfaction with the brand's products. Sagar said JBL monitors reviews on a weekly basis and uses monthly snapshots to track movements in ratings.
"It's so scary to let somebody else choose what the right way of presenting my brand to an audience would be, but this is down to a science."

– Margaux Logan, VP, head of online marketplaces, Americas, Publicis Commerce
Amazon is using machine learning to identify what a given consumer responds to in a brand. The platform uses this data to optimize creative output and make suggestions to brands about what tactics are most likely to succeed in moving specific consumer groups to take certain desire actions. Logan said that although this is instinctively jarring to creatives, it's actually a development brands should not be afraid to embrace and that it can free creative teams to concentrate on other areas where their work is needed.
Share of Voice
Used as an indicator of how competitive a brand is within its category, Share of Voice (SOV) is a good high-level measure of how a brand is performing and what it needs to do to move forward with its goals. On Amazon, search engine ranking and ad spending are two of the key factors that play into the SOV. Morgan at VitaCoco said brands who can outspend their competitors to achieve a dominant SOV position stand to gain a disproportionate share of consumers in their sector, especially with so many consumers switching to e-commerce over the past year.
PDP Optimization
PDPs are key tools used by brands selling on Amazon to present their wares to the consumer. PDP optimization means building out the content on the page to make the best possible use of its various features, from video and images to product descriptions that incorporate keywords and brand value propositions.
[s3mm type="video" files="amazonstrategiesvirtualforum-201112.mp4″ /]
[s3mm type="video" files="amazonstrategiesvirtualforum-201113.mp4″ /]
https://digiday.com/?p=385763