If you follow The Hill on Snapchat, you are probably a politics junkie. You are also getting a case study in how to grow on a platform where most of one's audience isn't.
Since Taylor Lorenz, The Hill's director of emerging platforms, joined the politics-focused publisher in March to operate its Snapchat account and work on other platforms, The Hill has become the only game in town on Snapchat when it comes to politics-focused publishers. Its account, thehilldotcom, publishes up to four stories and fields over 150 user chats every week, and its snaps have been a big part of Snapchat's official coverage of the Democratic and Republican National Conventions; last month, the Hill snaps featured in Snapchat's DNC coverage were viewed more than 15 million times.
Political topics come up sometimes in Snapchat's Discover section, and general-interest publishers including NPR and NowThis News have done their share of election-focused coverage. But none has made it a primary focus, and to Lorenz, that smelled like an opportunity. "I hadn't seen anybody producing quality content about politics and civic engagement," Lorenz said. "I'm surprised more of our competitors aren't leveraging the platform."
In an era of publishers trying to be where their audience is, The Hill's decision to join Snapchat looks odd. An estimated three-quarters of its audience is 35 years or older, and 42 percent of it is over 55, according to comScore data.
But there are still millions upon millions of people on the video platform, and Lorenz is convinced that a healthy number of them have an appetite for what she's serving. Like Jon Steinberg of Cheddar or Joshua Topolsky of the forthcoming The Outline, Lorenz is after the smarter, more sophisticated millennial segments. "It's not the stereotypes," Lorenz said. "Our audience is the kind of millennials that flood DC every summer for Capitol Hill internships."
To cater to them, Lorenz offers both glamorous and unflattering looks at DC's seats of power: The Hill's account has toured embassies, but it has also shown its followers what Capitol Hill is like when Congress is on vacation; it has partnered with third parties ranging from Uber to the Candy Lobby to co-create stories; it has also interviewed scores of politicians and power brokers, who are happy to get in front of young voters.
Lorenz says that content partnerships have been key to her strategy so far, and the number of possible partners is growing. While there's no official tally to be found anywhere, a Snapchat spokesperson said upwards of 75 law makers, candidates and political organizations now have accounts, and presidential candidates including Hillary Clinton, John Kasich and Rand Paul have all paid for advertising campaigns on the platform. 
After a small handful of ads run in the fall of 2015, politics- and issue-based advertising have ramped up this year on Snapchat, a trend likely to continue. "It's the ability to tie to a physical location [that's so appealing]," said Josh Canter, the director of accounts at Harris Media, a public affairs firm in Austin that runs Snapchat accounts for Senators Pat Toomey and Rob Portman, among others.
But Lorenz said that when she's looking for inspiration for how to reach them, she's more likely to find it on accounts run by brands than her fellow publishers, citing Genteral Electric, Taco Bell and T-Mobile as two accounts she has learned things from. "Too many publishers just try to inform you," she said. "I think the most important thing for a publisher is to act like a user."
https://digiday.com/?p=194359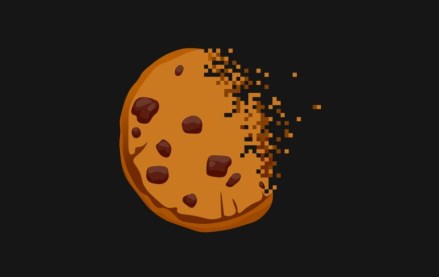 September 21, 2023 • 9 min read
Publishers who attended the Digiday Publishing Summit opened up about their top challenges, concerns and curiosities during closed-door, anonymous town hall meetings.
September 21, 2023 • 3 min read
WBD is seeing ad revenue growth from its YouTube channels and engagement on Threads surpass performance on X.
September 21, 2023 • 4 min read
Powering all of Amazon's hardware is an updated large language model, that could help connected devices actually be smarter.