Neal Mohan is Google's point man for its ambitious plan to grow the display advertising market to $200 billion. The vp of display advertising thinks Google critics have it all wrong when they say it plans to build an end-to-end system for display ads that will be closed. He's standing by Google's $200 billion goal, thanks to shifting habits to digital, and Mohan sees a big opportunity ahead in marrying the current advances in machined-based ad buying with brand advertising objectives and formats. Follow Mohan on Twitter @nealmohan.
Google says it wants an open display ad system. Yet the search system it built is closed, which leads your competitors and others to say that's what Google is really building, a closed system. Why are they wrong?
Anybody who says that and has an understanding of how our industry works knows that is ridiculous. The best way is to give some examples. First of all, when we started in the display business, Google operated a display ad network. Yet we chose to build an ad exchange that was open to all the competitive networks. It was open not just to competitive networks but other DSPs. Even when we acquired a DSP, we brought in other sources of inventory. We're as open as can possibly be imagined. On the sell side it's similar in terms of all the players that AdEx works with and Admeld works with, in terms of publishers we plug into and types of technology we work with, and the entire DoubleClick suite of products has robust open APIs. If you want to use somebody else to sell your video inventory, you can do it. I can give you many, many examples of how the entire stack is open. I want to build this Google technology stack in a way where all these pieces work together seamlessly and easily. That's the number one request I get from advertisers and publishers. They want a seamless experience across these. Should a publisher or advertiser or agency want to plug in a different module, they're free to do so. That's been the guiding element of our philosophy from the early days.
What do you think people get wrong about Google's approach to display?
One of the things that makes our space interesting, but sometimes complicated, is its very dynamic nature. There are new technologies and new companies popping up all the time. That leads to a lot of complexity in the industry. I try to boil it down to the principle. One of the questions is why is Google investing so much in this market? One of the things people miss is what we believe the true potential of the industry really is. Depending on how you measure it now, it's $10-30 billion. It's growing at nice clip. One of the things people overlook is when you think of the potential of display, we think the real potential is this $200 billion number. People overlook that. Our goal is to grow the industry to that number.
The dynamics of TV seem quite different from online advertising in many ways. When you're talking about a $200 billion market, are you including TV? Google's made some progress there but not much. Are we going to see TV spots on exchanges?
The way we think of it is less shift of dollars from offline to online, from TV to digital. It is where consumer behavior is going. We're all consuming more and more content digitally, whether video or mobile. The overall digital pie is very large. The distinction between offline and online will go away. That's how we get at that $200 billion number. Digital is effective and efficient and works for advertisers. We also think that when consumers are consuming content digitally and spending more time on devices, the overall opportunity to reach them grows. We think there's future innovation in advertising overall, especially when you get into connecting digital to in-store. For my thinking it's not about a shift from one place to another. Consumer behavior is changing. The digital opportunity will be that much larger. If you look at ad dollars to audience time today, there's a disequilibrium.
Yahoo recently tightened up its exchange-participation requirements. Do you see a "war on the middlemen" happening in online advertising?
The way to think of it is you can get focus on the technology and the emerging companies on [the Luma landscape] slide and new ones every day. Ultimately what matters is what our publishers and advertisers are looking for. The way we think about Google display is starting with our publishers. Does the publisher have the toolset to get the maximum value of the content it created and audience it aggregated, whether they sell it themselves or monetize through other channels? My job is to make sure they have a seamless integrated tool to do that. That's what we're focused on doing. From a publisher perspective it's about "do I have a revenue management platform that allows me to get more out of my direct and indirect sales?" Each advertiser is making a decision about the type of technology they use to acquire customers and get brand recognition. Some choose to do it through a DSP, some come directly to the Google display network. They should all exist because different advertisers make different decisions.
Do you get the sense if publishers are more comfortable that they'll fare well in programmatic buying?
Larger publishers are getting more sophisticated. Our acquisition of Admeld was driven by demand of customers to have that robust yield management capacity. The awareness of how this real time-based buying can be a complement to their existing revenue streams as opposed to a risk is an awareness that's growing. The reason is publishers have used it enough to collect enough data to see how it works. They see the lift they're getting. We did a study last year showing publishers get a 180 percent lift. Nothing is better than seeing hard data to allay any fears.
What's one big change in the programmatic ad buying area you expect in 2012?
There's tremendous opportunity in 2012 and beyond in the area of brand-oriented campaigns. We talk about the performance standpoint. I believe a lot of this technology also applies to campaigns measured by brand metrics. One of the things you can look for in 2012 is taking the best of real-time and audience buying and combining it with things brand advertisers really care about in terms of rich formats, creativity and using it all in a real-time fashion, especially when you can now reach consumers across desktop, mobile, video, etc.
https://digiday.com/?p=5345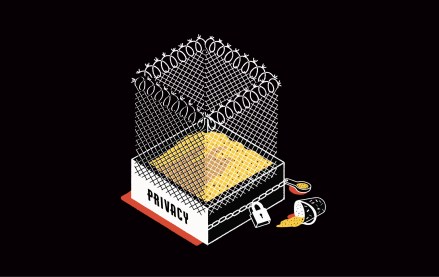 December 4, 2023 • 4 min read
FLEDGE stands for 'First Locally-Executed Decision over Groups Experiment' and makes ad auction decisions in the browser, rather than at ad server level.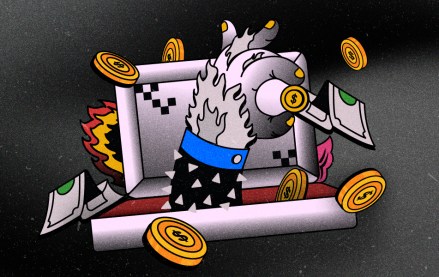 December 4, 2023 • 7 min read
A look at the genesis of ad tech, from the first online display ad in 1994 to the dotcom crash.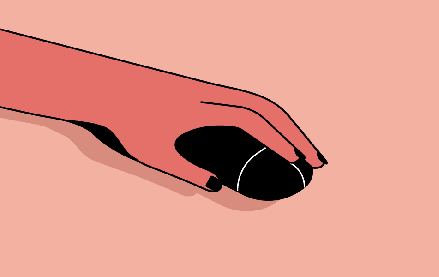 December 1, 2023 • 3 min read
People claim that the role of chief diversity officer is vanishing. However, AI is booming, and the CDO can help ensure responsible AI.