Publishers have their own issues with Facebook's measurement shortcomings.
When Facebook admitted it inflated the average video viewing time on its site, it bolstered the narrative that Facebook has been skimpy with the data it provides businesses that depend on it, and that to promote confidence in the platform, it needs to have independent companies verify its data.
Facebook isn't alone in this; publishers and ad buyers have been frustrated by other platforms' limitations in the data they provide, which makes it hard for both groups to measure their footprint and impact in a distributed world and make comparisons across platforms. Facebook has a bigger impact because of its sheer size, though.
Consider: For the average publisher, there's a 74 percent difference in their best month for Facebook referral traffic and their worst month in the past year, said Josh Schwartz, chief data scientist at Chartbeat. "So there's a huge amount of anxiety among publishers," he said.
Here are some of the main pain points that those in the publishing community have raised about Facebook:
Content types
Facebook tells publishers how their content performs by post type — video, text, image. But it doesn't tell them how posts perform based on subject matter, such as sports or news, said Matt Karolian, social media director for The Boston Globe. The Globe can tag its content manually to figure that out, but it's a labor-intensive process and it only tells the Globe how its own content is doing in a vacuum. Facebook has a complex algorithm that determines what kind of content it'll push in the news feed, but publishers can only guess how to optimize to it. The lack of openness also makes comparisons with other publishers difficult. "They clearly have that data and it would allow us to be more intelligent about what we post," Karolian said.
Instant Articles
Facebook has said that Instant Articles overall perform 25 percent better than regular links. A publisher can tell things like bounce rate and pages per visit once readers click on the post, using third parties like Omniture and Google Analytics. But it doesn't know if people are more likely to click on an Instant Article compared to a regular link in the first place because Facebook doesn't share all the details of reader behavior in the feed itself.
There is additional data about Instant Article performance available in a special Instant Article Insights API, but it requires the publisher to invest developer resources to mine it for data on their likes, shares and comments. Publishers don't have data on the related editorial links or ads that are at the bottom on Instant Articles. They also can't measure activity on a given Instant Article, such as scroll depth.
"Facebook has this black box, and publishers and advertisers don't have a clear way to see into that black box," said Michael Silberman, GM of digital media for New York Media, parent of New York magazine.
Video
Facebook has gotten more generous about providing video data on Facebook proper, but there's still a big clamor for video data on Facebook-owned Instagram, said Brandon Silverman, co-founder and CEO of CrowdTangle, a social data analytics company. A publisher can see how its own video is performing on the visual social network but can't see how its peers are doing outside of what it sees in their feeds. "It makes it hard to have a big-picture view of how video is being consumed on Instagram," he said.
A lot of publishers are investing in Facebook Live video, but there too, they want far more data than they're getting. Facebook doesn't say how much viewing was done live, when engagement tends to be higher, versus after the fact. That data would help a publisher like LittleThings figure out how to best approach the content, said Joe Speiser, its co-founder.
Uniques
Another common complaint is that Facebook also doesn't provide unique audience data. So while it reports total number of video views, there's no way for a publisher or advertiser to know their unduplicated reach, which is a standard ad buying currency. It's also hard to tie Facebook with on-site readership, Schwartz said.
"You want to understand the lifetime value of a Facebook user who interacts with your site," he said. "We call it the social news gap. If a user comes from Twitter, I can see which tweet drove it. But if they're coming from Facebook, all I see is that they came from Facebook. I can't tell that this particular post drove traffic. Bridging that gap between Facebook and on-site consumption is not possible."
Facebook, for its part, said it's constantly seeking feedback from publishers and that it will continue to develop new tools based on that feedback, like ones it's recently developed to show data on video and Instant Articles.
https://digiday.com/?p=201481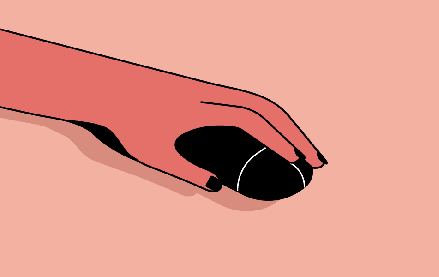 December 1, 2023 • 3 min read
People claim that the role of chief diversity officer is vanishing. However, AI is booming, and the CDO can help ensure responsible AI.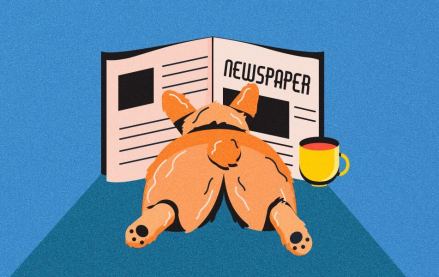 November 30, 2023 • 4 min read
Digiday+ Research found that publishers' programmatic ad revenue didn't quite live up to expectations this year, but they still see it as a growth area.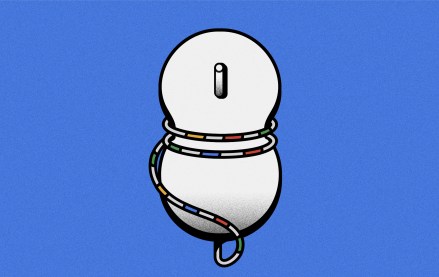 November 30, 2023 • 13 min read
For a couple of publishers, referrals from Google are down upwards of 60%.