Facebook has begun loosening rules that prohibit publishers from posting overly commercial videos without paying Facebook to promote it, according to top publishing sources who are working with the social network on the policy change.
Videos that advertisers pay to produce or sponsor are technically not allowed to appear as organic content on the social network. Facebook has been known to remove clips from publishers that feature brands — either those that the publisher has made on behalf of the brand or editorial videos that contain overt product placement.
However, new rules have enabled select publishers to post branded videos with "sponsored by" messaging.
"Facebook is starting to allow brands to have more integrations into content that before was very frowned upon, a no-go," said one top publisher involved in the beta testing of the new policy. For now, Facebook is not taking a cut from the outside deals that publishers bring to the platform, according to the sources. Facebook declined to comment for this story.
During the Super Bowl, Facebook launched Sports Stadium, a hub for conversation around the game. This is where people got their first glimpse of one new sponsorship look, with Fox Sports posting video clips that said "Presented By GoDaddy."
Some of the videos had a chyron — an electronic sticker — of GoDaddy's logo plastered on them. Other videos had a full-screen GoDaddy logo plastered after the clip, a type of post-roll.
"The 'presented by' stuff has always been a tough one for Facebook. For a while, it was 100 percent against policy to run co-sponsor messages," said Chris Gomersall, CEO of Atomized, a digital content management agency. "It's the company trying to limit the amount of bad ads."
On top of the obvious branding in the Fox Sports content, Facebook is also starting to let premium publishers post their native video ads, or branded content.
Publishers like Vox Media, PopSugar, BuzzFeed and many others rely heavily on native video content for revenue, and would benefit from being able to sell the extra audience that Facebook provides.
PopSugar is a publisher that bases much of its business on so-called native video ads. The lifestyle publisher is not part of this policy test group, but it does count on Facebook as part of its distribution strategy. It could benefit if sponsored video content were given the green light.
"Over 80 percent of PopSugar's video revenue is from native and editorial formats," said David Grant, president of PopSugar Studios, adding that's where the real growth in the business is.
The policy tweak seems to be an incentive to attract premium video makers, which is a goal for Facebook as it tries to compete with YouTube for higher-quality content. Along those lines, Facebook needs to give publishers and video creators more ways to make money from posting to its social network.
It should be noted that while publishing paid video content organically has been against the rules, Facebook's policing could be lax, and publishers mostly regulate themselves in this area. So, it's not uncommon to see borderline commercial content appear in the feed.
The review of the policies is really a way to think about bringing this type of promotion into the light. Facebook could even help measure the performance of the branded videos, sources said.
Facebook has been wholly opposed to interruptive pre-roll ads, which have been a big moneymaker for creators on YouTube. So it's trying to come up with other solutions. It recently expanded its Anthology program, a partnership with publishers to sell advertisers on highly produced video ads.
Facebook also developed a suggested videos feed that takes users to streams of content from publishers and splits revenue from ads served between posts.
However, Facebook is not rolling out anything truly scalable anytime soon, according to the sources. That's why easing up on posting branded content could be a key benefit to publishers.
https://digiday.com/?p=163032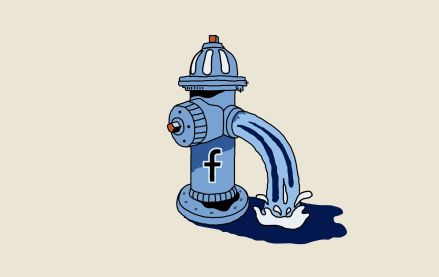 October 4, 2023 • 5 min read
•
•
Publishers are still feeling the effects of a change Facebook made in May that caused a steep decline in referral traffic. Nearly four months later, publishers aren't sure when — or if — that traffic will come back.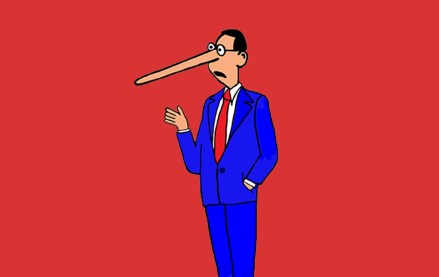 October 3, 2023 • 7 min read
•
•
A new definition for MFAs is available but the vague nature of the guidelines is leading to a lack of standards that might prevent adoption.
October 2, 2023 • 1 min read
•
•
The publishers who attended DPS were focused on the potential upsides of applying the technology to their operations while guarding against the downsides.