Facebook is finding out that having 800 million users doesn't necessarily buy you a lot of friends in the TV business. The social networking juggernaut is dangling the prospect of Facebook's role as the Internet's de facto identity system as the catalyst for TV Everywhere in an attempt to curry favor in the insular TV world, which doesn't always take kindly to powerful strangers (see Google TV).
Facebook is courting the TV business on multiple fronts, according to several TV industry insiders. The company is said to be talking to most of the major broadcast and cable networks about distributing their shows on its platform as part of its "Read, Watch, Listen" initiative. And in the case of cable, Facebook wants networks and cable companies like Comcast to use Facebook IDs to facilitate user-authentication — both on Facebook and TV network websites, per sources.
If these moves come to fruition, they would amount to a major coup for Facebook in its efforts to become the social operating system for a raft of media businesses. Its executives have urged media businesses to look at what it's done for the gaming world, where Zynga sprang from nowhere to be
valued at $5.5 billion
, thanks to Facebook's social graph. While still early, Facebook's link-up with Spotify appears to show the role the ubiquitous social platform can play in reshaping how media is consumed. TV, however, is a different proposition altogether. The industry is enormous — $70 billion in the U.S. alone — and not filled with startups ready to hitch their wagons to Facebook.
There are also complications. It's unclear whether Facebook would need a technology partner from the digital-rights management world, or whether it could ensure user-authentication on its own. But if Facebook were to become the default login for TV on the Web, it could accelerate both consumption and distribution for the entire TV industry. Users would be able to get past the hurdle of constantly having to recall their cable company-provided user ID and password — significantly lessening the hassle and intimidation factor with TV Everywhere.
And, in turn, networks would theoretically be inclined to put a lot more programming online, feeling comfortable serving millions of paying customers with full libraries (much like HBO has with its iPad app). Yet one broadcast network executive said that some MSOs are wary of letting Facebook have so much influence. According to this executive, CEO Mark Zuckerberg and COO Sheryl Sandberg were pitching this idea to cable operators at an Allen & Company conference over a year ago — and didn't get many takers back then. After all, the TV business is doing just fine, thank you, without Facebook's help. TV execs have taken a dim view tech giants like Google that try to push their own, often self-serving vision of how the industry should work.
Facebook is also talking to multiple networks about delivering their content on its platform, and making some real progress, say insiders. The benefit for an MTV or a Fox is that Facebook could deliver the "Spotify Effect" — instantly and continuously alerting millions of Facebook users what shows they are watching on the site. Cable networks would appear to benefit from this social amplification, but Facebook would still protect their content by insuring that it's only available to authenticated customers.
A Facebook spokesperson declined to discuss any current negotiations. "We have long worked with entertainment companies to make their online experiences more social across multiple platforms including mobile, consoles and Web," said the spokesperson. "We're constantly speaking with partners about ways to improve these integrations."
"As a promotional engine it makes a ton of sense," said one executive privy to the cable world's digital strategies. "It would be perfect for search and discovery."
But for all that promise, Facebook has bumped into resistance from some broadcast and cable networks. For example, it's worth noting that even though Hulu launched a new app on Facebook as part of the company's F8 announcement, ABC's content wasn't part of the deal. That's because Facebook never secured the rights to ABC's series — and Hulu needs ABC's permission to distribute its shows on other platforms. Thus, when users elect to stream NBC's "The Office" on Facebook via the Hulu app, they can watch the show without leaving Facebook. But if they want to watch ABC's "Modern Family," they are sent straight to Hulu.com.
The arrangement is a good example of why tech companies have struggled to gain a foothold in the TV business, where disruptive technology takes a backseat to deal-making around thorny issues of rights. The Internet ethos of "build it, then figure it out later" doesn't fly in the hidebound TV world, where armies of lawyers are at the ready.
It's also noteworthy that very few cable networks were part of the F8 announcements. Several executives, who spoke on the condition of anonymity, said that they've been approached by Facebook about distributing and socially infusing their shows, but the networks are saying no for now.
"Why should we give them our programming to boost their platform?" asked one executive. "Our shows are already well tapped into social media. We're not really excited about putting our shows on Facebook."
---
There is, of course, a cultural component to this. You can just imagine the odd juxtaposition of the hoodie-wearing visionary Zuckerberg pitching his platform to a skeptical CBS chief executive Les Moonves. There are echoes of Google's ham-fisted sales pitch to the broadcast networks when rolling out Google TV. "They don't realize that we have a lot of leverage," tartly noted one TV insider.
But Facebook does have 800 million users. That's bound to get attention. There are networks taking a more open approach to figuring out how Facebook can help their businesses. "The goal is to leverage Facebook for viewership … but only when we can monetize."
As Mark Levine, vp of digital for Scripps' Cooking Channel, explained it, talking to Facebook is "definitely on the docket." He added, "It's something we're discussing. It's about keeping all parties happy."
Cooking Channel has just begun exploring putting full episodes of its shows online in a limited fashion. It is far more aggressive in distributing Web originals on platforms like Hulu and Facebook, as those tactics are "less entangled."
No matter which way it goes, Facebook is bound to find out that getting in bed with the TV business is nothing if not entangled. And that is something that many executives said Facebook officials have underestimated. As one former TV executive explained it, some networks would like Facebook to almost act as its own cable operator, handling things like marketing, billing, bundling and pricing, "but Facebook just wants to be a middleman." It doesn't escape notice of the pay-TV industry that Facebook wants to play a similar role in gaming — and levies a 30 percent tax.
Lastly, there is one other issue that may hold TV back from getting cozy with Facebook — data, data and data. Cable companies don't even share their set-top data with their network partners or set-top manufacturers. Do they really want Facebook owning their customer relationships and having that access? Just look at what a mess Canoe has been — and the cable companies are partners on that venture.
If Facebook were to pull off its charge into TV, it would stand to gain a leg up on Google, amassing valuable data about entertainment preferences. There are clear ad implications. If, say, fans of Fox's "New Girl" tend to be urban tech enthusiasts, that might interest several brands. It's not even clear at the moment how data from Facebook's partnership with Hulu will be handled. But it might explain why other networks are resistant. As one TV seller put it, "Do we want Facebook to know more about our audience than we do?"
https://digiday.com/?p=2134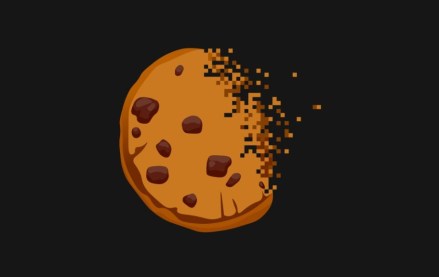 September 25, 2023 • 1 min read
During the Digiday Publishing Summit, execs from companies including Condé Nast, Dotdash Meredith and Thomson Reuters assessed the industry's readiness.
September 25, 2023 • 5 min read
Publishing executives shared their honest and unfettered opinions on the rise of generative artificial intelligence technology and its impact on traffic, IP protections, content production and jobs at the Digiday Publishing Summit last week.
September 25, 2023 • 5 min read
Here is A sampling of other AI-related news from last week.