This is the ninth article in a 12-part series, "Solving the Web's Brand Challenge." The series is made possible through the sponsorship of Vizu, an online ad technology company whose solutions allow advertisers and publishers to measure and optimize brand lift in real time.
The online advertising business desperately wants to break its dependency on the click-through, which is nearly universally derided as a largely useless brand metric.
The problem is digital media is addicted to its status as "interactive." That means that the solutions to replacing the click often end up looking quite a bit like a click or click-lite: dwell time on ads, engagement and mouse-overs. That presents a major challenge: Can an industry hooked on measuring interaction really get more like lean-back TV?
The Interactive Advertising Bureau — the name itself is indicative of the industry's mindset — in particular has made dropping click-centric thinking a high-level cause for the past three years. Dumping the click for some better metric is one of the central motives of
Making Measurement Make Sense
, a cross-industry initiative including executives from the IAB, Association of National Advertisers and the 4A's (American Association of Advertising Agencies) with help from Bain & Company and the advisory firm MediaLink. The groups are pushing hard for a universal currency along with set of new metrics better suited to evaluating brand-advertising effectiveness online.
So far, while facing an enduring mentality among longtime digital media and agency executives that anything borrowed from traditional media might as well be prehistoric, the "3MS" movement is
gaining support on adopting the GRP
as a standard ad currency, the second of five "guiding principles" the groups unveiled in June.
But it's the fourth of the 3MS principles that seems counterintuitive to GRP adoption: "determine interactivity 'metrics that matter' for brand marketers." Even some of the folks behind 3MS seem conflicted about whether they want to drop response as a key indicator of success for Web ads.
On Monday at the IAB's Ad Operations Summit in New York, Bain & Company partner John Frelinghuysen spoke about digital media's need to commonly measure factors like audience exposure, brand impact and attitude impact. For example, one of the leading principles is to make sure that people can actually see ads for a reasonable duration before they can be considered impactful.
Yet there's a major difference between creating ads that impact attitudes and building ads that incite interaction. Millions of people laugh at the Old Spice guy ads, but rarely do they do anything when they see them, at least immediately. It seems that the digital ad industry, including the 3MS group, is conflicted about where it wants to take measurement. While trying to tout reach, frequency and target demographics, 3MS and its partners are also examining whether there can be a universal measurement of engagement.
Engagement is loosely defined, but it typically means some combination of time spent with an ad and other forms of direct engagement — such as mouseovers. For example, Jonah Goodhart and his brother Noah founded Moat last year to help figure out brand metrics online by zeroing in things on cursor signals and not by tracking things like brand-favorability impact. The Goodharts came at the issue from an interesting background: in direct-response advertising. The brothers founded early customer-acquisition network Colonize and were part of the investing team of Right Media.
"One would easily think we solved digital advertising through exchanges and audience buying, yet in reality we haven't," Jonah Goodhart said. "The vast majority of brand dollars haven't shifted online."
Goodhart saw that efforts to improve the measurement of brand advertising still came back to direct-response metrics. Those metrics, most notoriously the click, were what drove the industry. Visitors needed to take some action for credit. That was in many ways a function of the Web.
TV is a uniform medium, Goodhart explained, with pretty much the same experience for an advertiser running a 30-second spot. But online is wildly different, with different ad-unit sizes, rich-media capabilities, not to mention placement on a page and contextual environment. It is, basically, pretty complex and without a silver-bullet solution.
Goodhart started thinking the answer to the "click of branding" was some measure of time spent. But, in fact, he concluded it wasn't. It would always be a combination of success signals, including the time a user spends with a cursor over an ad, number of viewable impressions seen and "velocity." In all, Moat pulls in over a dozen signals, which its team of engineers crunches. "It's a physics problem," he said, adding that it's foolish to seek the equivalent to the click for brands.
"People have gotten excited about engagement," he said. "The story we're trying to tell is it's a collection of signals."
Similarly, Barry Lowenthal, president of Media Kitchen, recently spoke about how his agency focuses on tracking "branded response" for his clients' various campaigns — i.e., some kind of measure that indicates user interest or interaction with a brand ad. In fact, Lowenthal recently took on the GRP at a recent Digiday event, complaining that it is primarily about measuring exposure, calling it sad and backward. "We need to do a better job with marketers telling them why the GRP is a lazy metric," he said.
Lowenthal's take is emblematic of the challenges the 3MS effort faces, and it crystallizes its inherent conflict. Whether you buy into branded response, or a mouse-over, or some other form of engagement, the industry is still hung up on using interaction with an ad as the only true sign that an ad works, even while it preaches exposure. But an engaged form of response is still a direct response. That's fundamentally different that what happens when a user engages with a TV spot, when messaging is more often absorbed without inciting an immediate reaction.
If the digital medium persists in tracking direct response, even for supposed brand campaigns, it risks continuing to paint itself as different, and less branding-oriented, than TV. And that would be really sad.
As part of Vizu's sponsorship of this series, Digiday shot videos with industry leaders to discuss the main challenges that have faced the Web when it comes to branding. In this video, Collective svp of marketing Peter Weingard talks about the Internet fragmentation and how it can benefit brands.
https://digiday.com/?p=1563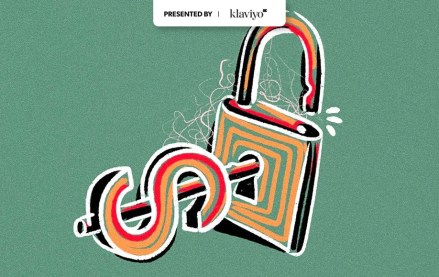 December 8, 2023 • 5 min read
Future plc's CFO Penny Ladkin-Brand announced on Thursday that she is stepping down, as the U.K.- based media company reported declining revenues and a new two-year investment plan to get back to growth.
December 7, 2023 • 13 min read
In this week's Media Briefing, publishing executives share how the task forces they created earlier this year to oversee generative AI guidelines and initiatives have expanded to include more people across their organizations.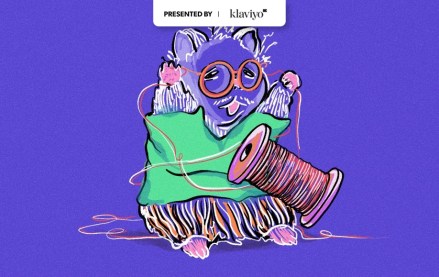 December 5, 2023 • 6 min read
News publishers are cautious to pour more resources into Threads, as limited available data makes it difficult to determine whether investing more into the platform is worth it.