Yoda was a key, if oddball, Star Wars character. The little green guy with the strange syntax was part teacher, part life coach for Luke Skywalker. Yoda was also one of the most powerful Jedi Masters in all of galactic history. He had mad light saber skills, a deep understanding of the Force and a sense of humor — what a guy, right? As a pensive and philosophical creature, Yoda was always dropping profound bits of wisdom — stuff like, "Try not. Do or do not, there is no try."
We've noticed that there are some people in the industry who give off Yoda vibes on Twitter. Their tweets reach the level of profound in less than 140 characters. We will start showcasing these digital media Yodas so that all of you Digiday readers can take a moment from your day to stop and ponder their tweets.
The first digital media Yoda we have for you is @reiinamoto, Rei Inamoto, chief creative officer at AKQA. Below is a selection of some of his best Yoda moments. Enjoy.
(From this Rei tweet)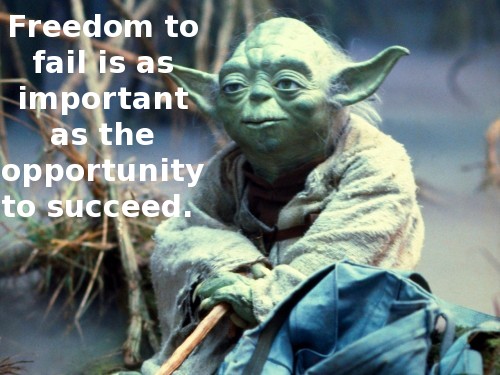 (From this Rei tweet)
(From this Rei tweet)
(From this Rei tweet)
(From this Rei tweet)
Main story image via Flickr