Welcome to the Digiday Changemakers, 50 people who are making media and marketing more modern.
This is our first list, published in the new issue of Digiday magazine, which is part of the Digiday+ membership program. The idea behind Changemakers is to recognize those in media and marketing who are making change happen on a daily basis. We wanted to get beyond the same names and faces that appear on most lists. Below is the list for marketing. See marketing here.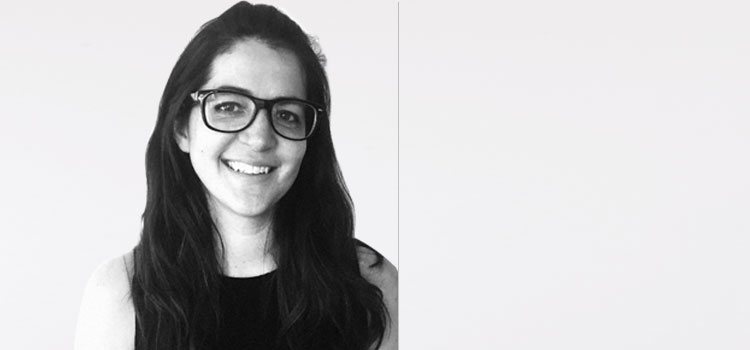 Melissa Bell, publisher, Vox Media
Journalism can't flourish without technology today. Melissa Bell understood this as a blogger, then platforms director, at The Washington Post. She took that understanding in 2014 to Vox Media, where she went to help start the news explainer site Vox.com. The company has grown quickly in a short time to eight verticals, including SB Nation, Eater, Curbed and Racked in addition to Vox.com. It's turned to Bell to apply the lessons of Vox.com to the company's seven other verticals. Bell's product- and platform-focused approach has helped Vox Media figure out how to translate its content for all digital distribution outlets and meet audiences where they are. Vox Media clearly sees the importance of having someone with her editorial and product background guiding its future: It named her publisher last year, filling a long-vacant role. — Lucia Moses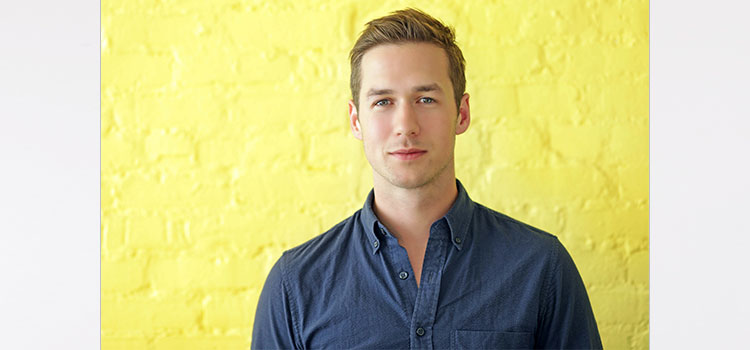 Nick Bell, vp of content, Snap
Publishers that want to get in front of Snapchat's young and engaged audience have to go through gatekeepers like Nick Bell, who is in charge of bringing publishers on board the platform. Bell was previously an exec at News Corp and has helped Snapchat grow Discover from 11 launch partners in 2015 to more than 60 today. Media companies that want to cash in on this will seek face time with Bell, but they'll have to leave any legacy tendencies at the door to get in. Vikki Neil, gm at Discover partner Scripps Lifestyle Studios, says Bell pushed her team to "change how we view content and audience strategy." — Ross Benes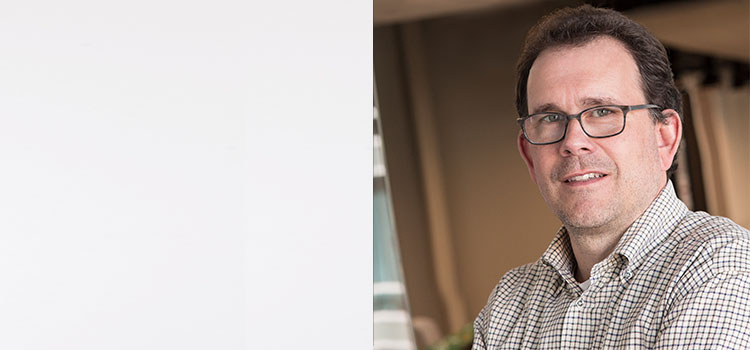 Jim Brady, founder and CEO of Spirited Media
The road to figuring out local news is littered with carcasses. Jim Brady, a digital news entrepreneur, isn't afraid. Three years ago, he started Philadelphia news site Billy Penn, a mobile- and social-focused site aimed at people under 35 and monetized through revenue from live events, native ads and display ads. Spirited has spread to Pittsburgh, where it launched a second edition; and Denver, through a merger with another startup, Denverite. Brady shows local news can thrive when it's delivered "through a modern editorial voice and great digital products" and that "local events can be a highly profitable source of revenue for local news," Denverite co-founder Gordon Crovitz saysd. Plans for a membership model are on the horizon. Potentially most impactful, Gannett invested in Spirited a year ago to see if it can use Brady's model to determine a workable model for its own nearly 100 local outlets. — Lucia Moses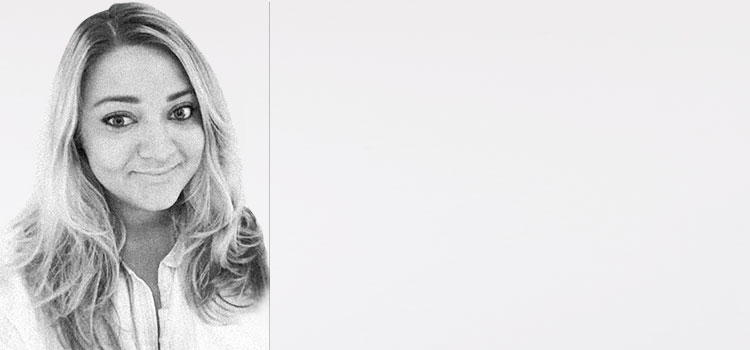 Lauren Dick, head of emerging platforms, MailOnline
For MailOnline Lauren Dick wears many hats. Her team is responsible for monetization across video, mobile, programmatic and data. In their spare time they also identify additional opportunities with new partnerships, platforms and technologies. One of Dick's more recent projects has been to test Facebook's early header bidding product, and she is keen to see if it will extend header bidding to in-app inventory. Likewise figuring out new ways to monetize the 800 videos published a day, is another of her key priorities. She is among MailOnline's most dynamic rising stars. — Jessica Davies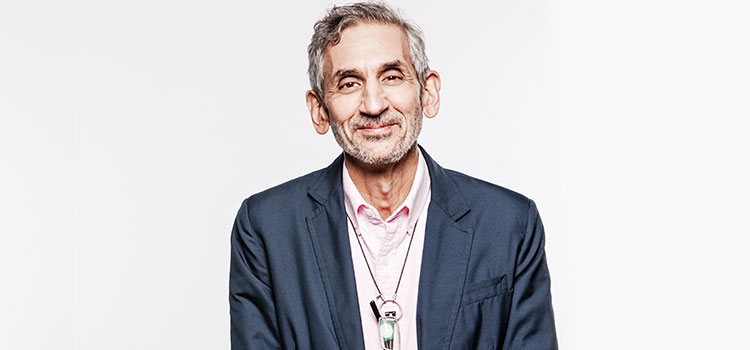 Lewis DVorkin, chief product officer, Forbes Media
The shift to digital has not been kind to magazines. Forbes has kept changing. Behind that is chief product officer Lewis DVorkin, who returned to the fold after a run as executive editor. DVorkin has reimagined Forbes' mobile site as a Snapchat-like experience and its ad products to put editorial and advertiser content on truly equal footing.

Describe yourself in three words: I like change.
Describe Forbes, as a product, in four words.
Evolving almost every day.
Forbes pioneered native ads — and journalists grumbled.
People had to actually see it working. Nothing makes a newsroom happy like adding resources to it.
How big (and hard) is the shift to mobile?
This is really hard for every aspect of the company. It's hard for the newsroom to understand the notion of new formats beyond a traditional 800-word story. It's hard for them to deal with how a narrative changes and how they have to plot it out and think through it. And a reporter's self-worth is bound up in a well-constructed story. The tech is hard, but that's just work. All the other stuff I talked about is people's emotions and mindsets, and that's a lot harder to adjust.
Career advice?
You need to eat the dog food. You need to live the life. If I ask people to work 24 hours a day, I better work 24 hours a day, too. — Max Willens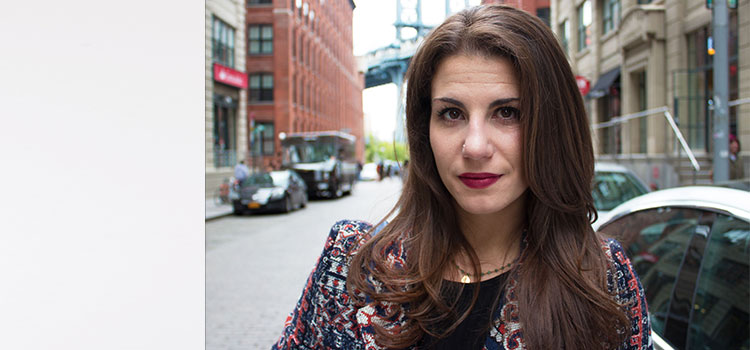 Lauren Duca, Teen Vogue columnist
You can thank 26-year-old Lauren Duca for the ubiquity of the term "gaslighting" to sum up what for many is the infuriating, baffling and troubling start to the Trump era.
On Dec. 10, the freelancer published a sharp-tongued column with the title "Donald Trump Is Gaslighting America." It became the site's most popular of the year, established Duca as a political force and challenged assumptions about teen magazines and their readers. And yes, it was on the website of Teen Vogue, thank you very much.
Women's magazines are hardly new to politics; mainstream publications and feminist blogs like Cosmopolitan and Jezebel covered the subject long before the last election. Teen Vogue, under its new editor-in-chief Elaine Welteroth and its digital editorial director Phillip Picardi, had taken on topics like LGBTQ and campus rape. With the election of a reality TV star president, politics and pop culture became inseparable. 
"Gaslighting" was explosive and baffling to many who couldn't wrap their heads around the idea that young women could be equally interested in fashion and activism. Duca was hearing on the one hand from young women relieved to read something they felt validated their own interest in politics and on the other hand from what she described as "middle-aged guys who are just proud of themselves for being so woke." A typical message she'd get: "I can't believe I'm reading Teen Vogue — I'm a man."
The column also launched Duca into a new world of politics, public speaking and activism, and exposed her to a world of casual and not-so-casual sexism and hate, from a publishing exec dismissing her as a "voice of millennials" to 4chan trolls urging people to attack her until she backed down. Her husband, who works in advertising, is her cheerleader and keeps her grounded, and Duca has learned to scan her inbox quickly to avoid reading hate mail. But thinking about it, she becomes visibly shaken.
"It's pretty ugly out there," she says. "It's constant and it's really tiring. I'm pretty tough, but I don't think people should be expected to be this tough. Sometimes, I'm like, fuck, I wish I were a yoga teacher."
Duca wasn't an obvious progressive activist. She grew up in Holmdel, New Jersey, the daughter of Republicans who voted for Trump. ("They're very stubborn," she says. "It breaks my heart.") At Fordham University, the charged political environment on campus spurred her to formulate her own political views.
Since "Gaslighting," Duca has begun writing a weekly column for Teen Vogue, "Thigh-High Politics," after political commentator Tucker Carlson told her on Fox that she "should stick to the thigh-high boots." The column has expanded to cover climate change, and in May, she was mulling a column about sexism brought out by the French presidential candidacy of Marine Le Pen. But there's always Trump, who seems sure to offer a steady supply of material for the foreseeable future.
"I don't feel like it's a choice anymore," she says. "Everything changed Nov. 9." — Lucia Moses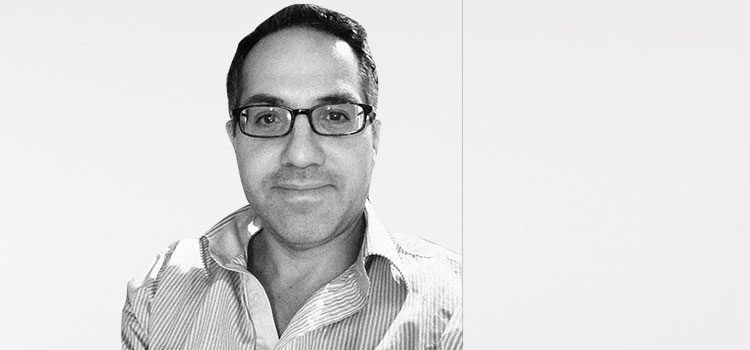 Mark Frankel, social media editor, BBC
Under Mark Frankel's direction, the Beeb has become known for its advanced experimentation with fast-turnaround content tailored to specific social platforms and its use of social tools like Facebook Live and Instagram Stories. Frankel's efforts, and those of the 30 staffers he manages, have helped inject a "growing literacy" of the value of social platform distribution across the newsroom. BBC News' Facebook video views dwarf those of other British broadcasters. The company has tested an array of Live formats, including behind-the-scenes looks at the 6 o'clock news and on EU referendum night, correspondents reporting from Syria, Q&A sessions with health and science experts, entertaining fare like graffiti artists at work and artists sketching cartoons that depict their views of the U.K.'s snap general election campaign progress. — Jessica Davies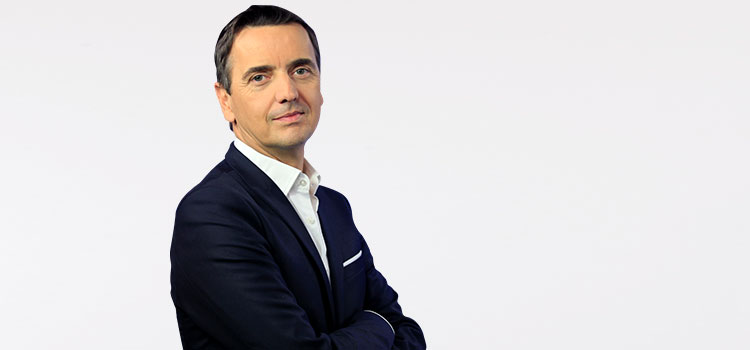 Bertrand Gié, head of new media, Le Figaro
Over the last six months, Le Figaro has brought live video into its 500-strong journalist newsroom under the direction of Bertrand Gié, head of new media at the publisher. Started in 1826, it's one of France's oldest media companies, and now has seven different studios where it creates five different show formats each day, creating up to six hours of original video. Gié's mantra: "Live is the most important. I want us to be as hot as possible; if you're not live, you're not hot." Video is heavily weighted to political debates and news briefs, plus a more monetizable half-hour covering sports, travel, health and wine. Le Figaro recently built an on-site player with chat functionality for more audience interaction. "We don't want to be TV," Gié says. "We need to think different." — Lucinda Southern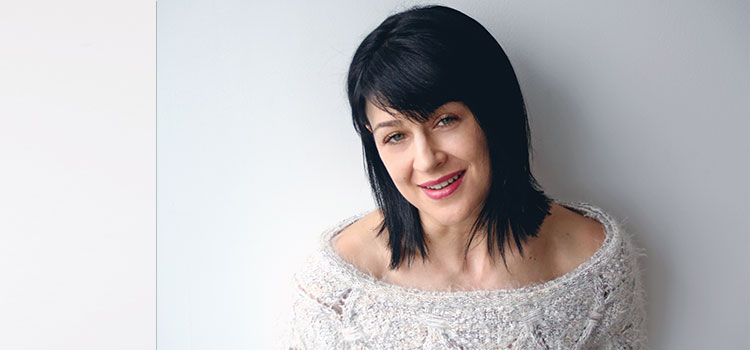 Cory Haik, publisher, Mic
Cory Haik spent her first year at Mic dreaming up ways to grow the startup's audience. These days, she's busy carving that audience up. The venture-backed publisher recently launched nine new vertical-specific brands, ranging from hard news about social justice ("The Movement") to service-y stories about video game ("Multiplayer"), all with an eye toward serving each community more closely. Going vertical should help Mic monetize those groups more effectively. But that's only half of the point. Building each vertical into a standalone thing, Haik says, will allow each vertical speak more passionately, and more directly, to the audiences they've gathered, helping Mic fulfill its mandate to make younger readers care about the news. "We don't want to scream or shout or be shrill," Haik says. "But we have certain values. Our audience comes to us because they share them." — Max Willens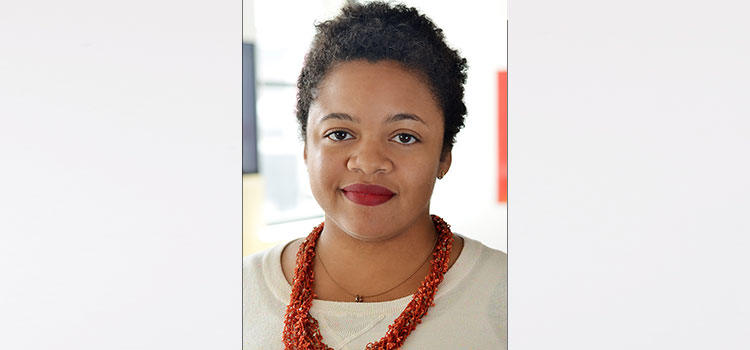 Shani Hilton, head of U.S. News, BuzzFeed News
When Shani Hilton joined BuzzFeed News in 2013 as a deputy executive editor, it was a curiosity to the news community. How would BuzzFeed, province of viral cat listicles, try to become synonymous with news? Many scoops later, whether it's a collaborative investigation into tennis match fixing with the BBC, or its look at the prevalence of fake news on Facebook after the presidential elections, BuzzFeed News is letting the work speak for itself. Under Hilton, who oversees the U.S. news operation of nearly 200 reporters, BuzzFeed News acts less like a purveyor of new entertainment content, and more like a traditional news publisher. It doesn't pour all its time into Snapchat or Facebook Video. It focuses on uncovering wrongdoing. — Max Willens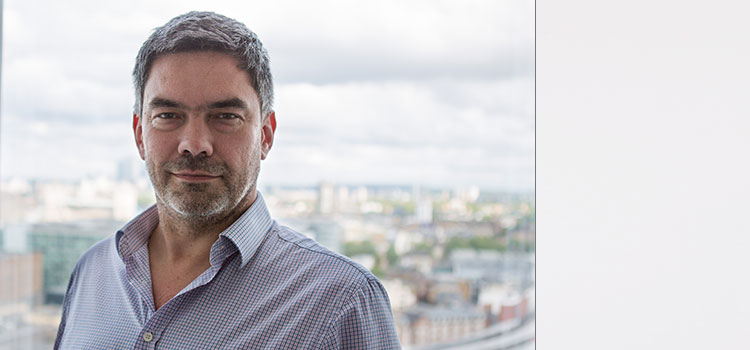 Alan Hunter, head of digital, The Times
Under Alan Hunter, The Times' digital publishing metabolism has radically changed in the last year. His mantra is to avoid the trap of the commoditized breaking news cycle and focus on what paying subscribers want: in-depth, authoritative, trustworthy journalism. That's why his plan to move The Times to a digital editions-based publishing schedule, in which fresh stories are added at three set times a day (9 a.m., noon and 5 p.m.) is paying off. Subscriptions sales have soared, and users of the British newspaper's paid-for smartphone app are up 37 percent compared to a year ago. Hunter's team of 30 people is now focused on exploring what content and distribution tactics encourage new readers to register. The count is already well into the six figures, and the next goal will be to convert those readers into paying subscribers. — Jessica Davies
Amanda Hale, chief revenue officer, The Outline
Amanda Hale oversees all monetization at 6-month-old online publication The Outline, including ad product, creative marketing and sales. Under her leadership, the publisher managed to create native ads that don't suck for brands like HBO. Hale's team works with each brand to create specific ads using its content management system that was designed for editorial content, including fact cards, draggable comparisons and interactive games that readers can play. "As an industry, the idea that 'native' is a long-winded 1,500 word of sponsored con is quite limiting," she says. "Our core ad product is much more relevant to the language of the modern internet — still content, but highly visual, beautiful, bite-sized pieces of information." The Outline now boasts an average click-through rate of 25 times the industry average, according to Hale. And its readers expressed their appreciations of the ads in tweets like "Best advertisements ever" and "I've never wanted to see more ads." — Yuyu Chen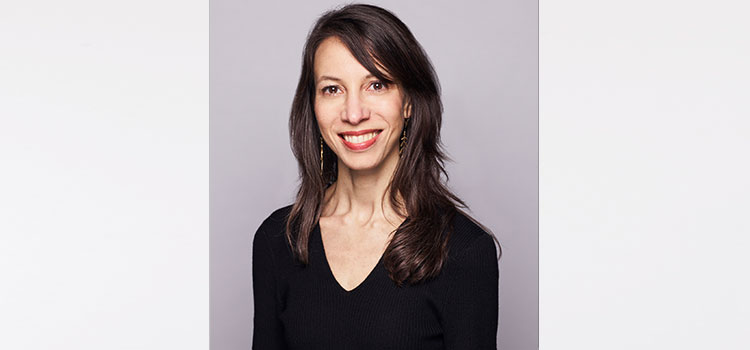 Renée Kaplan, head of audience engagement, Financial Times
Old habits die hard. For the Financial Times, the morning editorial conference now kicks off with the audience development team sharing what stories performed well the previous day, rather than the paper's best pieces. This marks a shift in thinking about the audience first, according to Renée Kaplan, head of audience engagement, who's tasked with driving reach and impact of the FT's journalism. The way the publisher creates stories is changing, too: The Future of Britain project, covering the U.K.'s EU split, was less about the story and more about looping the audience into the story, she says. As a result, it received 800 entries from readers. Says Kaplan: "The FT has never thought of co-production or co-creation before." — Lucinda Southern
Ben Kaufman, head of BuzzFeed Product Labs
The first time Ben Kaufman saw someone using something he'd designed, he was on the subway. It was an iPod shuffle accessory made by Kaufman's first company, Mophie. He was 18. "That's when you've been redeemed," Kaufman says. "The process of creating a product is really terrible and hard. … But seeing someone using it is the best feeling in the world." That process gets easier when you have audience data as a guide. And Kaufman, who heads BuzzFeed Product Labs, is swimming in it. His 12-person team sifts through BuzzFeed's audience data for signals about what kinds of "identity-based" goods it thinks will sell. The strategy has produced a best-selling cookbook, a must-have New Year's Eve accessory and a 50-product line called Homesick. Later this summer, a number of bigger, more capital-intensive products will hit digital shelves. "The predictability of product development is what we're most interested in cracking," Kaufman says. — Max Willens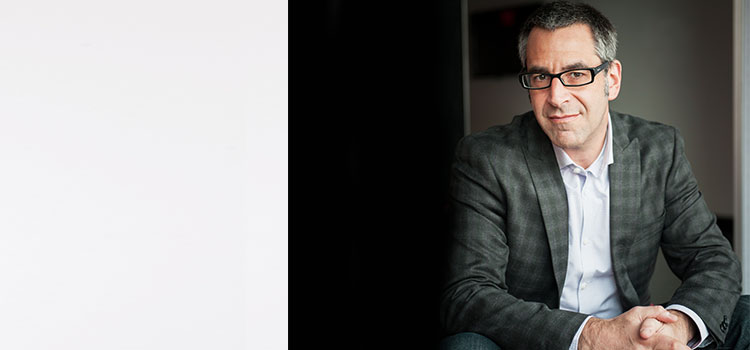 Eric Korsh, president, Mashable Studios
Mashable CEO Pete Cashmore says the production of video shows is one of the fastest growing revenue lines for Mashable, which in the past year has sold shows to Verizon's Go90, Bravo and Nat Geo, among others. The person overseeing this business: Eric Korsh, who leads a 45-person team that also manages Mashable's social content operation, which has scaled to 2 billion monthly video views and a profitable Snapchat Discover channel. Korsh is perfectly suited to carry out the vision: His background includes 25 years of producing TV shows, commercials, feature-length films and music videos. You can also blame him — partially — for the Emmy Award-winning "Queer Eye for the Straight Guy," which he helped produce as COO of Scout Productions. — Sahil Patel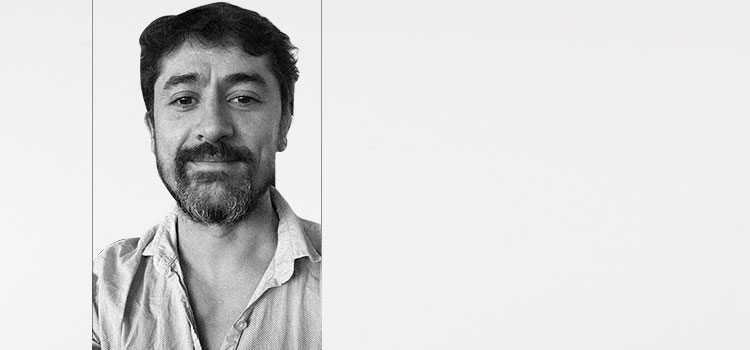 Samuel Laurent, head of Les Décodeurs
Le Monde has been at the forefront of cracking down on the spread of fake news in all its manifestations. That's because it has arguably the largest fact-checking unit in France, Les Décodeurs, led by Samuel Laurent. His 13-person team has spearheaded some of the most advanced debunking techniques in the world. The crown jewel: an open-source database of more than 600 unreliable websites that readers can cross-check to see which sources are and aren't reliable. His team has worked alongside external data scientists on the project, which has involved developing other tools like Chrome extensions that flag false and misleading stories, satire and truthful pieces, along with a Messenger bot on how to spot fake news. These were all critical developments in the run-up to the April presidential election. — Jessica Davies
Jessica Lessin, founder and editor-in-chief, The Information
Jessica Lessin had her doubters when she left The Wall Street Journal in 2013 to start a $399-a-year tech news site called, simply, The Information. This was before news outlets were getting a Trump subscription bump and when the idea that people will pay for news, much less from a high-priced outlet no one had ever heard of, was still in question. Three years later, The Information has a positive cash flow, surpassing 10,000 paying subscribers in late 2016. It had 15 editorial staffers as of late May and has expanded its coverage to finance and biotech, poaching journalists like Amir Efrati from the Journal and Shai Oster from Bloomberg News. The Information not only challenged the notion that people won't pay for news, but it's also shown you can build a company on subscriptions alone by keeping a single-minded focus on the reader. In mostly eschewing advertising, The Information doesn't need to troll for clicks, allowing it to do fewer, but differentiated stories for people who need to keep up with tech. It's not a model that will necessarily save all of journalism, but it's a start. — Lucia Moses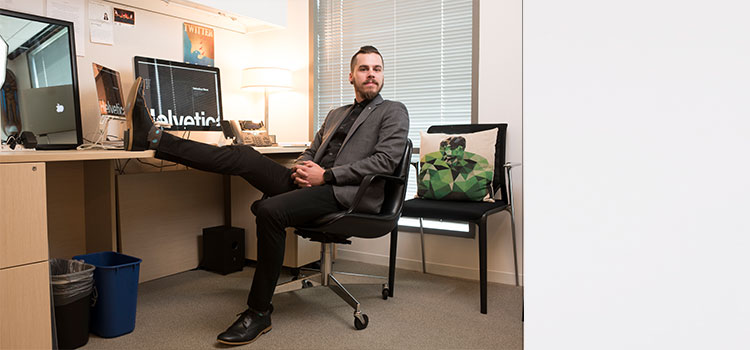 Joey Marburger, director of product, The Washington Post 
Call it the Bezos Effect. The Post has become a product powerhouse among publishers since Amazon founder Jeff Bezos bought the paper in 2013. Over the past year, the Post's product team grew, and it now has a mix of 28 managers and engineers. One of the Post's most popular products, its Arc suite of publishing tools, is licensed to about 15 companies, including publishing conglomerate Tronc, and Joey Marburger says there are hundreds of other companies interested in the product. The investment in technology Bezos has made since 2013 has bolstered The Post's product. But Marburger says that product growth has felt organic, as his team "just put people together and started building things." — Ross Benes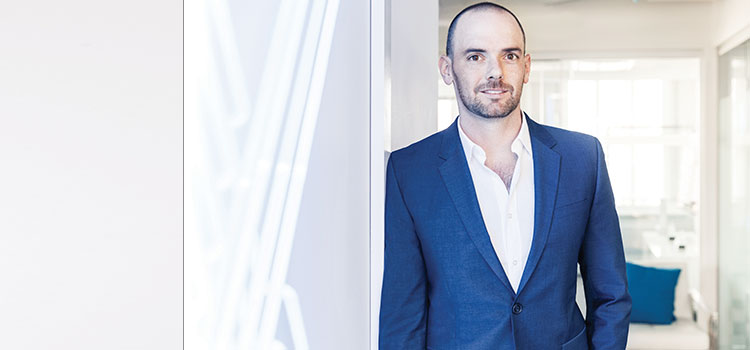 Joe Marchese, president of advertising revenue, Fox Networks Group
One of the industry's biggest ad chiefs is also one of advertising's biggest critics. Joe Marchese has long railed against the ad system, which he says is interruptive and leads to ad skipping and blocking. In 2007, he started TrueX, which let people choose which ads they'll watch to get access to digital content. Central to Marchese's thinking is that ads should win people over, rather than disrupt their time. In 2014, 21st Century Fox bought TrueX, giving Marchese a bigger platform than ever to reshape the way ads are delivered, starting with broadband. His potential to change the way people experience ads just got even bigger, with Fox Network Group naming him its president of advertising revenue in May. At a time when ad avoidance is on the rise, the timing couldn't be better for a different way of thinking about ads. — Lucia Moses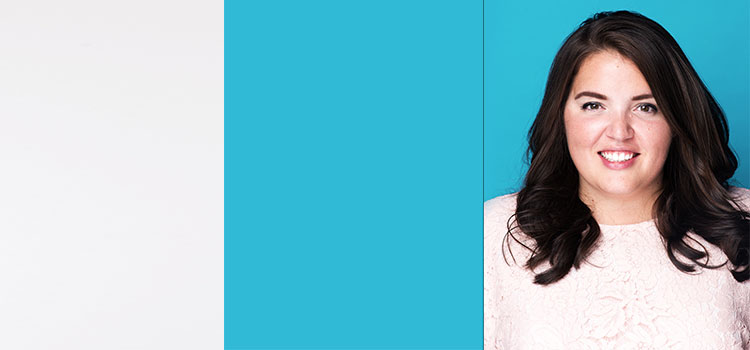 Ashley McCollum, general manager, BuzzFeed's Tasty
Ashley McCollum shows that when it comes to brand development, the proof is quite literally in the pudding. As the general manager of Tasty, McCollum heads up BuzzFeed's wildly popular food vertical dedicated to making mesmerizing cooking videos designed to be shared on social media. After just a year and a half, Tasty and its 75-person team was on track to become Facebook's biggest page and was driving the fastest-growing part of the company. McCollum was one of the first hires of BuzzFeed editor-in-chief Ben Smith, helping to lead the company's $200 million partnership with NBCUniversal and launch BuzzFeed's multi-channel ad platform, Swarm. — Bethany Biron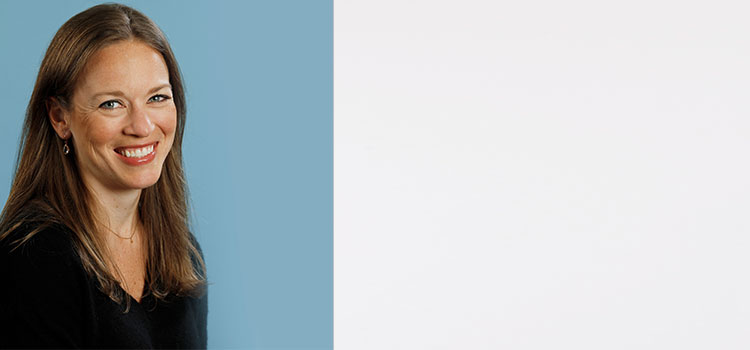 Kelly Merryman, vp of content partnerships, YouTube
YouTube hasn't always had the best relationship with TV networks and media companies — Viacom's $1 billion lawsuit against Google and YouTube for copyright infringement comes to mind. But as the video giant looks to grow its ad-supported business, its subscription streaming service and its new live TV service, it needs media companies more than ever. Luckily, Kelly Merryman knows a thing or two about working with media companies — she spent seven years buying content from them at Netflix. At YouTube, Merryman oversees a team of executives leading content partnerships across the world and is playing an instrumental role in building the future of YouTube, which looks more and more like TV. — Sahil Patel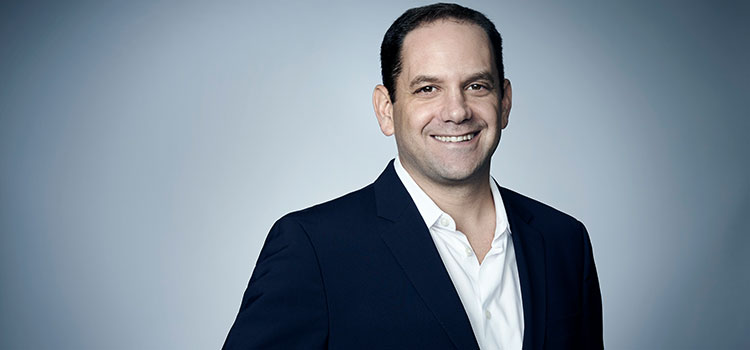 Andrew Morse, gm of digital, CNN
CNN has a mandate to be everywhere, and Andrew Morse, its evp of editorial and gm of digital for CNN, is responsible for fulfilling it. Morse has been working on the digital side of TV news since the '90s, when a company laptop was "as big as a house" and news websites were a curiosity. Today, Morse oversees an audience many times larger than the linear TV one that pays most of the bills, and it falls to him to figure out how to serve it across a dizzying number of platforms.
How many platforms has CNN joined since you became their head of digital?
68. I'm making that number up, but it's close to that, in total. There's an expectation with the brand we have. When something happens in the world, people turn on CNN on TV, people go to CNN.com. It's not an experiment for us. It might be for some publishers, but I don't see it as optional.
What would it take for you to decide that a platform's not worth it?
For us, ubiquity's important. The level of commitment we'll have to certain platforms will wax and wane. You can't be everywhere in force. There's some platforms we're on because we think it's important for the brand. There's some platforms we're on because of the reach. Ultimately, if we find that we're not getting a return on that investment, we'll scale down that investment. But given the capabilities we have, it's easy for us to maintain a commitment to the platforms that are important to us.
How do you make sure that one doesn't cannibalize the other?
Honestly, if you're still thinking that way, you're behind. — Max Willens
Erika Nardini, CEO, Barstool Sports
In the age of lightweight media, Barstool has deep connections with its legions of fans. Beloved by frat bros, Barstool's decidedly un-PC content is not everyone's cup of tea. That's OK for Barstool, which has used its users' loyalty to build a commerce business that accounts for a third of the company's revenues. Enter former AOL exec Erika Nardini, whom Barstool parent The Chernin Group installed to grow Barstool's business. Since then, Barstool has gotten its users to pay to stream an amateur boxing pay-per-view and buy more merch through initiatives like Facebook Live telethons. Barstool is fiercely protective of its relationship with its users, says Nardini. That's why, as other companies struggle to survive on an ad model, Barstool can keep playing on. — Sahil Patel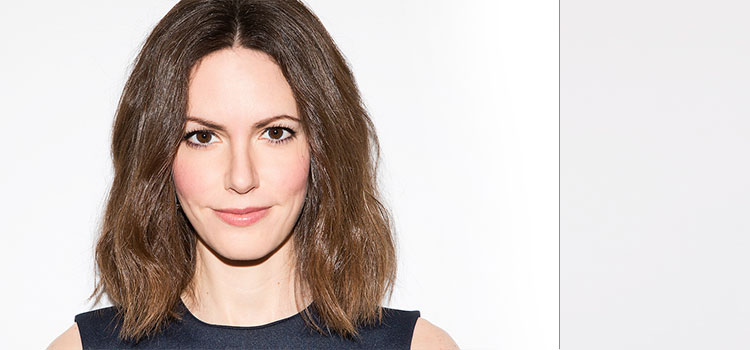 Amy Odell, editor, Cosmopolitan.com
Amy Odell has come a long way from her days as a party reporter at New York magazine. Now the editor of Cosmopolitan.com, Odell plays a major role in shaping the magazine's digital strategy. During her four years at Cosmo, she's helped increase web traffic to more than 36 million unique monthly visitors, up from 11 million when she joined in 2013. She attributes this to spending the last decade learning the nuances of digital media and a concerted effort to diversify Cosmo's content. Now the quintessential destination for relationship and sex advice has evolved to include breaking news on politics and current affairs that impact its readers.
How would you describe the modern Cosmo woman in one sentence?
The modern Cosmo woman is completely addicted to her cellphone while being very engaged in what's going on in the world.
How have you transformed the scope of Cosmo's coverage?
We've been able to see what resonates with our readers and found she really likes stories about how policies will affect her and her friends. We've done a lot of work to explain what's going on in the news and publish explainer pieces. Those primers have been really popular for our audience.
What is the biggest challenge of working in digital media?
For any digital editor, the pace of the news cycle is always going to be a challenge. One of the things I did was to increase the pace of coverage so that when news breaks, we're on it right away. At Hearst, we now have better publishing tools now than when I started which enables us to respond to news much more quickly.
What's your favorite piece of career advice?
If you're afraid all the time, that means you're doing your job.
I know you're a cat enthusiast. What's yours named?
My cat's name is Maddy. I was inspired by Madeleine (the French spelling) because we got her on Bastille Day. — Bethany Biron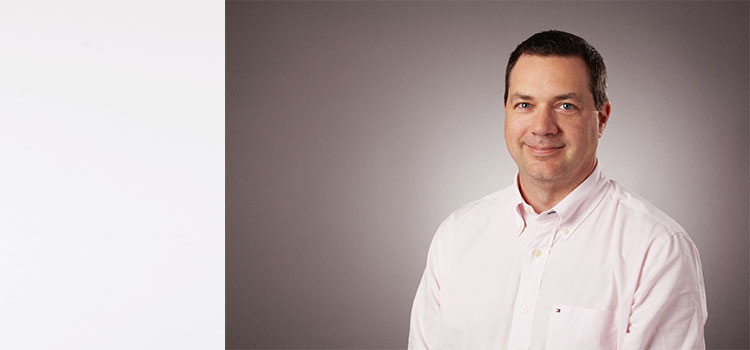 John Potter, chief technology officer, Purch 
Most publishers are slow to adopt server-to-server connections because they don't have the technical know-how to integrate and scale these products. But under the direction of John Potter, tech network Purch — which runs websites like Live Science and Top Ten Reviews — built its own server-side product and has sold 100 percent of its display inventory through it since November. Potter says going to server-to-server was the only way Purch could bring on enough demand partners to get the true value of its inventory. Purch has already integrated 30 demand partners into its server-side product without slowing its load times. By the end of the year, it will likely add another 10 partners, Potter says. — Ross Benes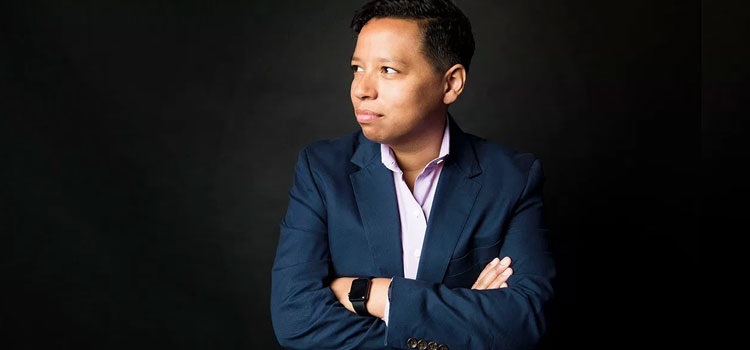 Lydia Polgreen, editor in chief, HuffPost
Arianna Huffington started the Huffington Post as a counterweight to The Drudge Report. Lydia Polgreen, HuffPost's newest editor in chief, wants to create content for both audiences. The New York Time vet is trying to turn a scale-seeking, global operation spread out across 17 newsrooms into an interconnected newsroom in the style of a great 1970s tabloid newspaper. For Polgreen, that means finding ways to connecting with communities that haven't been heard, whether that involves launching Facebook communities for introverts or embedding reporters from disadvantaged communities around the world. — Max Willens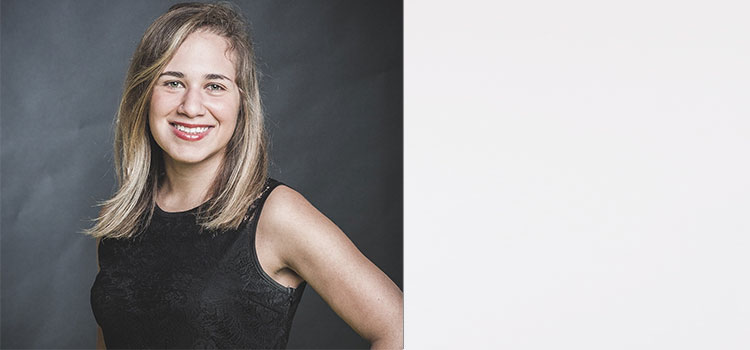 Melissa Rosenthal, executive vice president, Cheddar
Jon Steinberg's Cheddar has big ambitions to be the CNBC for millennials on the internet. If you're shooting for the sky, it's probably good to have some trusted partners in your corner. Enter Melissa Rosenthal, who first met Steinberg when he was president of BuzzFeed and she was an intern. In four years, she flew up the ranks to run a 100-person creative services team, building BuzzFeed's fabled sponsored content business along the way. As evp of Cheddar, she's overseeing the company's growing ad business, which includes branded content, events, partnership programs and other creative initiatives. "Our giant first year revenue is attributable to Melissa," says Cheddar CEO Jon Steinberg. — Sahil Patel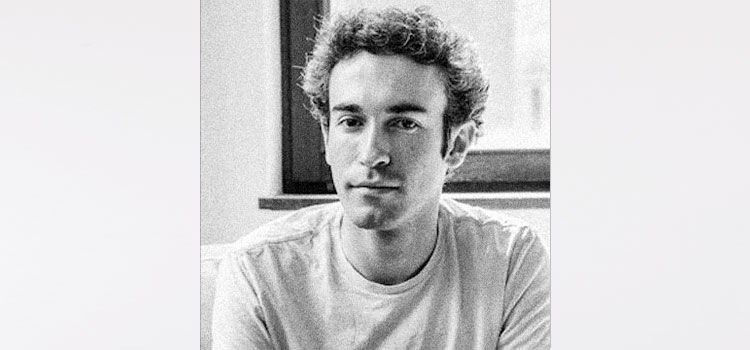 Zach Seward, svp of product, Quartz
Journalists tend not to think very hard about user experience. Quartz defines itself through theirs. Zach Seward, Quartz's vp of product and executive editor, is the person who leads them through that.  
A lot of the things Quartz has put out there feel very unified. They feel Quartz-y. What makes something Quartz-y?
There's some immutable values we have. The design should be built for users, first and foremost; you shouldn't have to think about what you came looking for; it should work best on people's phones. Some time ago, the goal was to make things work well on phones. We've tried to push ourselves to go past that. If it requires a tradeoff, where it doesn't work quite as well on a desktop, that's almost worth it to us.
Digital designers like to just get something quick together, then iterate in public. Publishers, historically, have preferred to fuss over things till they're perfect. How do you think about that tension?
I, to be clear, subscribe to most principles of the MVP [minimum viable product] in product design. But sometimes what that means is, it's something that doesn't always work. We don't have interest in doing it that way. A first impression is the most important one. There are countless examples of products that we worked on that we simply chose not to release.
A lot of newer mobile media products are designed to accommodate branded content rather than display ads. Does it validate the approach Quartz started with?
It's really good for us. We made a bet on quality and user-first design, and we did so without knowing whether the market would go in that direction. It's turned out better than we could have imagined. When our non-traditional ads were created on QZ.com, I think it was maybe a little naive. There was no one around to stop us. It was a bit of a leap at the start. But it was the right one. — Max Willens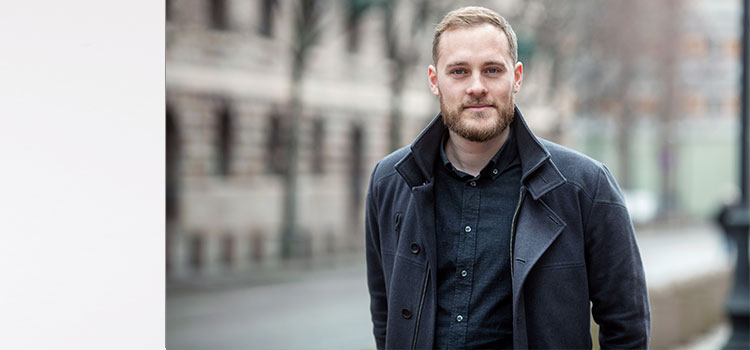 Espen Sundve, vp of product management, Schibsted Media Group
Espen Sundve is wary of copying the way platforms treat personalization. His 35-person global team builds products that avoid filter bubbles set up by algorithms, like automated personalized homepages on Norway's daily newspaper, Aftenposten. Now, it's working on VG Next, a chat app delivering the news via a dialogue interface. In early feedback, young users say it "feels as if a friend wrote it to me." Over the last year, Sundve was half of the duo who led the centralization of Schibsted's 250-person global product and tech unit. Now, when a product works, Schibsted can scale it quickly to the company's dozens of publishers. By 2020, Schibsted wants all products to be tailored to the individual user. Focus, clarity and daring to look beyond this quarter are critical, he says: "You get exposed to tactical shortcuts that help you make money that quarter, but are detrimental to long-term goals." — Lucinda Southern
Ben Thompson, founder, Stratechery
Scale is relative. If you're in the business of making 30 second videos, scale means billions. If you're in the business of unspooling 2,500-word meditations on tech and media strategy for paying subscribers, a couple thousand will do just fine. Ben Thompson, the independent analyst behind Stratechery, offers the latter, and he has amassed a loyal, influential audience in the last couple years. Thompson no longer shares exactly how many subscribers he has – he'll say "a lot." But he had 2,000 back in 2015, up from 1,000 a year earlier, and today he is on the radar screens of media heavies ranging from Peter Kafka to Bill Simmons. — Max Willens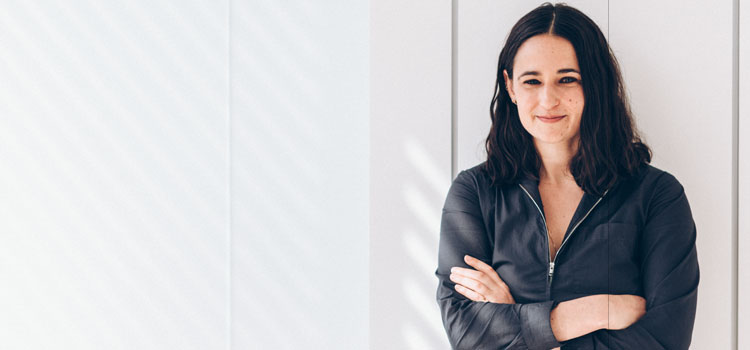 Lisa Tobin, executive producer for audio, The New York Times
Lisa Tobin came to The New York Times in July 2016 with a single mandate: Figure out what the revered newspaper should sound like. That turned out to be harder than it might look. With 1,300 journalists, the Times had a wealth of material to work with. But Tobin, an audio vet who'd spent the past few years rethinking audio storytelling for WBUR in Boston, didn't just want to stick reporters in front of a mic and ask them about their most recent stories.
Tobin and Samantha Henig, editorial director of audio, co-lead an audio team of 12 (as of mid-May). Growing that is one of the Times' biggest initiatives right now — like virtual reality films, apps and newsletters before it — in the publisher's quest for new audiences, and ultimately, subscribers.
Their first big hit is a daily news digest, The Daily, hosted by reporter Michael Barbaro, which is getting more than half a million downloads a day since launching in February and a younger audience than the Times proper, not to mention a level of fan mail for Barbaro that's "unlike anything you see from a print reporter," Tobin says.
For each 20-minute edition of The Daily, Barbaro does a deep dive with fellow Times reporters about what they're working on, but in the broadest sense. With White House reporters Maggie Haberman and Glenn Thrush, he had them play the audio of a recent interview they'd had with President Trump, giving listeners a sense of what it was like to be in the room with the president, with members of his entourage coming and going. "It's not thinking about the reporter as confined to what they wrote about," Tobin says.
Audio is still new at the Times. Tobin wondered if reporters working on the day's biggest stories could squeeze in time for The Daily; sometimes, the reporters make it clear they're doing Barbaro a favor. But with a top newsroom editor Sam Dolnick overseeing new ventures, reporters getting more audience feedback than they got from written articles and podcasts gaining popularity generally, the buy-in has been good. In a sign of its rising importance, the Times kicked off its NewFront presentation in May with a live edition of The Daily.
The Times is just getting started in audio. There's a potential podcast for many sections of the paper, including the Sunday magazine, and each will have to be adapted to audio in its own way. Still, there was an aha moment for the Times' fledgling audio effort that confirmed its value. It was election night, and political reporters were recording an episode of The Run-Up, a precursor to The Daily, while the unexpected outcome was revealed. "It was a real-time sort of capsule of what it was that print can't be," Tobin says. "There are some things audio can do that other mediums can't, and this is going to be important for the Times." — Lucia Moses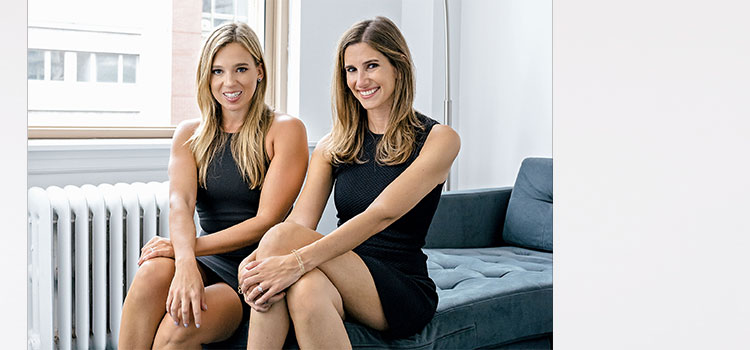 Danielle Weisberg, Carly Zakin, cofounders, theSkimm
Love 'em or hate 'em, Danielle Weisberg and Carly Zakin understand how millennials consume news. When the two former roommates and NBC interns created theSkimm in 2012, they were determined to create a newsletter that not only compiled the biggest news of the day, but also did so with an eye for brevity and wit. The format is resonating; to date, the duo have raised more than $15 million from venture capitalists and have accumulated more than five million subscribers. Building upon the momentum of the newsletter, Weisberg and Zakin also launched Skimm Ahead, a subscription news product; and SkimmReads, a book recommendation search engine. Last fall they took their talents to political activism, teaming with Rock The Vote to help register 120,000 people through the newsletter, proving the influence they wield in today's evolving media sphere. — Bethany Biron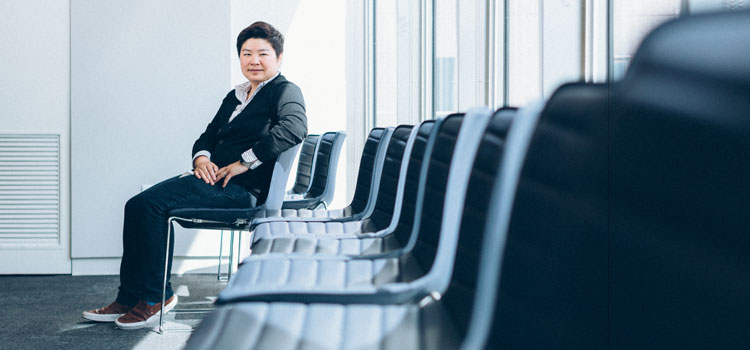 Jen Wong, chief operating officer, Time Inc.
Jen Wong loves solving puzzles. It's why she studied mathematics at Yale as an undergrad, and it's why her career's been defined by finding unexpected ways to fit pieces together: At AOL, she added video and tech to the scale of The Huffington Post (now HuffPost). At PopSugar, she figured out how to bring a subscription box and a self-serve native ads platform to a publishing startup. Today, she's reimagining her company's pieces: she wants to turn the Foundry from a sponsored content factory into the creative agency of record for brands; to grow its targeting capabilities into a legitimate rival to Facebook or Google; and to scale its video operation. Wong worries less about getting these things done than having the right goals. "The hardest part isn't [having] ideas," she says. "It's finding an idea that's really, really big."  — Max Willens
https://digiday.com/?p=238545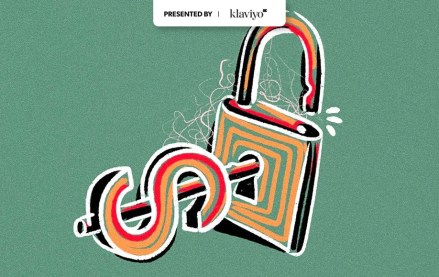 December 8, 2023 • 5 min read
Future plc's CFO Penny Ladkin-Brand announced on Thursday that she is stepping down, as the U.K.- based media company reported declining revenues and a new two-year investment plan to get back to growth.
December 7, 2023 • 13 min read
In this week's Media Briefing, publishing executives share how the task forces they created earlier this year to oversee generative AI guidelines and initiatives have expanded to include more people across their organizations.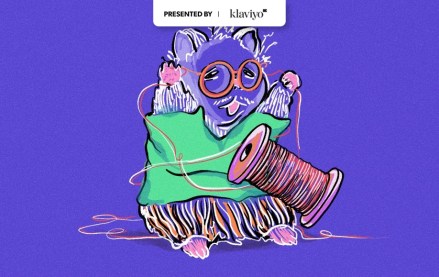 December 5, 2023 • 6 min read
News publishers are cautious to pour more resources into Threads, as limited available data makes it difficult to determine whether investing more into the platform is worth it.