The only constant is change in digital media. That means constantly rethinking old models and finding and keeping the right people.
Both these fronts are challenges for the industry. One of the biggest recent debates is over the merits of "native advertising." In many ways, the recent emphasis from publishers on publishing content from advertisers reflects the severe pressure they're under to differentiate. Offering banner ads simply isn't going to cut it. At the same time, moving to new models means getting new people. Media and tech are intertwined like never before, only media isn't thought of as a plum place for most developers.
Earlier this week, Digiday's Brian Morrissey posted numerous disturbing statistics surrounding the current state of banner advertisements. Many were fascinated by the fact that they were more likely to survive a plane crash than click a banner ad. Martin Walsh, the director of digital and corporate communications, department of premier and cabinet for the Australian government, thinks its time to kill the click-through rate.
First of all, my peers and I stopped using the CTR to measure the performance of display ads around 3 years ago because it is not an accurate determinant of performance. A good example is a study by Google TechTarget which demonstrated that 44 percent of people who click on paid search were exposed to a banner ad prior to that click. However, most marketers and agencies simply use the first and or last click to measure the performance of digital marketing and in that case display was not getting any performance attribution to the campaigns. Marketers (and commentators) who still use CTR to measure the performance of display are really selling themselves and their marketing activities short and are seriously over attributing other mediums, for example SEO or PPC. Marketers and agencies really need to get a grip of weighted attribution if they want to succeed with integrated marketing.
This argument, however, doesn't stop push back from native advertising skeptics. In Ben Kunz's contributed story, "Native Advertising Is Bad News," he argues that native advertising, whatever the definition, confuses the message of the advertiser and publication, and derails the ethics of journalism. Todd Sawicki, the president of Zemanta, thinks readers are smarter than Kunz makes them out to be.
Always fair to see the other side of debate and @BenKunz your concerns are valid. Despite that – native advertising has been around since the beginning of media (especially TV and Radio – Texaco Hour anyone?) and it has been around since the beginning of the web as we know it. Paid search is the most successful and popular form of native advertising (clicks on paid vs organic run about 50/50 for any major keyword). The latest phase of content marketing as native advertising is just advertisers and brands realizing that users like to read consumer content with certain editorial formats and voice. Advertisers are essentially adopting those whether as memes in the case of my former co. Cheezburger or Buzzfeed (and now Mashable), blog posts or news articles in places like Forbes. Readers will reject and ignore shitty content marketing attempts and they should but great content marketing (advertising really) just like great super bowl spots has and will be embraced by consumers because they are just great pieces of content. The fact they tell a brand story is just the icing on the cake to the advertiser and irrelevant to the reader. To your fears Ben – a preponderance of shitty content marketing could kill the publishers pushing that content – but hopefully the brands, the agencies and the publishers developing that content will do a good job not a shitty one.
All in all, whether native advertising is a desperate attempt by publishers to monetize, or a viable future, as covered by editor-in-chief Brian Morrissey, the founder of ScribeWise, John Miller thinks the end result, "will likely be very messy."
Meanwhile, Atlantic Media's Tom Cochran advocated earlier this week for publishers to establish and encourage their tech departments. The problem, as Christopher Gerber, an associate digital editor at GS Media & Events, sees it is not that developers need support, but that media companies don't offer prominence in the tech world.
The big problem attracting developers (aside from lack of funds) that there is no prestige for developers in media. You go to Google, you have the recognition of working for a tech company focused on what it can do for the consumer. You can go to Facebook and work for Social Media's success story. You can go to Cisco, a company focused on redefining how computers interact. These are famous tech companies you can drop in conversation for immediate street cred. Just as a journalist may work for a local news-weekly to get some experience before jumping to the Times, developers are spending time at small firms gaining experience before jumping to the big time. But no developer dreams of making the jump to work for a mid-sized media company. They just don't spend their college careers dreaming about it.
Publishers aren't the only ones with tech talent issues. A big gripe this week from Saya Weissman's compilation of agency leaders was attracting talent and being on top of technology. David Parker, global director of agency automation and workflow at McCann Worldgroup, explained that agencies aren't thinking like tech companies.
Actually the issue is that agencies talk a good story, but when it comes to investment in technology they have no strategic idea of how to drive businesses performance (either internally or externally) through technology. You see agencies only see talent as an investment, not technology and until this changes, the agencies will not improve their performance figures or service offerings. Let me just pass this one by you. If you are a CIO (and you have the lucky ability to talk to your CEO/CFO), then go and ask them how much money they invested in redundancies last fiscal year against your total global IT budget? I think I will justify my comments.
Apparently, there's a lot to learn from larger tech giants like Google and Facebook.
https://digiday.com/?p=34887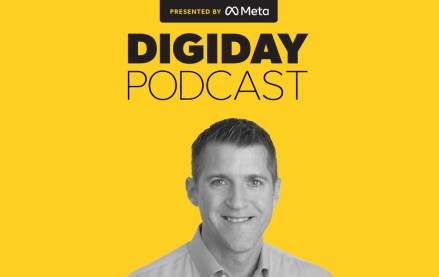 November 28, 2023 • 4 min read
Google's vp of global ads is confident that cookies will be gone from Chrome by the end of next year, despite all the challenges currently facing the ad market.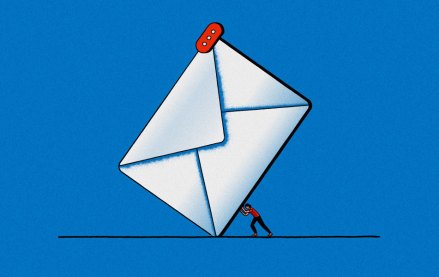 November 28, 2023 • 6 min read
Some email newsletter platforms' click-through rates are actually click-to-open rates, which are measured against the number of emails opened rather than the emails sent. But buyers seem to prefer it that way.
November 24, 2023 • 5 min read
Publishers' events businesses picked up pretty significantly during the back half of this year — and they will focus on sustaining that lift into 2024, according to Digiday+ Research.