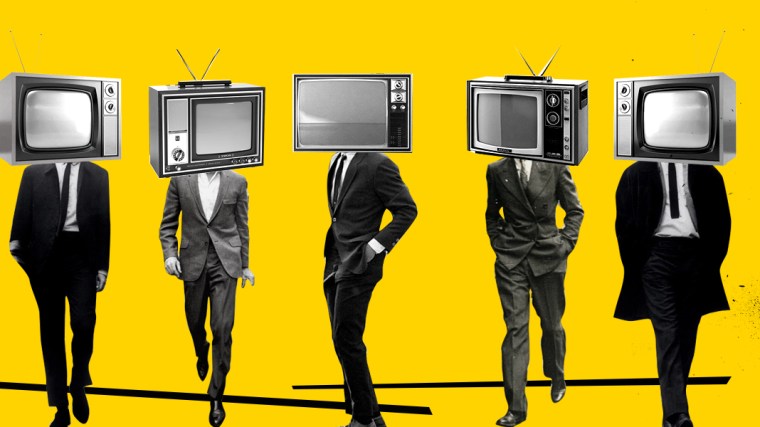 May 18, 2020 • 15 min read
There's been an acceleration in new types of TV advertising. While it's more advanced than ever before, TV buying has also become more complicated, leading to a multitude of issues, from frequency inconsistencies, holes in measurement and limitations in inventory.
Digiday's Deep Dive: The Future of TV, is a collection of videos, presenter slides and key takeaways from our recent Future of TV Summit Live that will provide valuable tips and key insights so you're prepared for TV's digital future. Below you'll find key takeaways, quotes and stats, as well as videos from our recent Future of TV event and presenter slides from Omnicom Media Group, Dentsu Aegis Network and more.
State of the industry
[s3mm type="video" s3bucket="digidaysite-media-bucket" files="Future of TV Summit Live – State of the Industry.mp4″ /]
01
The future of TV ad buying
Television has not historically been known for its flexibility when it comes to ad deals. But during an economic downturn and a time of crisis, advertisers are pursuing buying options that give them more clarity in audience targeting and measuring ad impact, as well as more freedom, in the most extreme cases, to back out of campaigns.
Timing wise, the pandemic hit during one of the busier points of the year for networks and streaming companies. Right now, producers would be working on their slate of fall shows. Sports would have had March Madness, the NBA and NHL Playoffs, the Masters and the start of the MLB season all to advertise against.
"If the studios can get up and running by August 1, then they will have content for [the fourth quarter]. Unless there is a major flareup in the fall," said Catherine Sullivan, chief investment officer at Omnicom Media Group.
---
---
Streaming wars have also come to a head, with HBO Max, Peacock and Quibi debuting within a two month period. Luckily, the streaming audience is growing in tandem — from January to February, subscription streaming services and ad-based streaming services grew by 29% and 41% in viewership month over month, respectively, according to Brad Stockton, vp of video innovation at Dentsu.
In the midst of all of this, networks and marketers are occupied with the annual TV and digital video upfront advertising negotiations, despite them taking place virtually this year. And the conversations taking place have a lot sharper negotiations than in years past.
One big change in TV's move to mirror the way digital works is in cancellations. Right now, TV has an average of a 60-day cancellation window but advertisers are pushing for this to decrease to closer to digital's 14 days. The shift towards a higher streaming audience and a majority of viewers watching from CTVs (any programming that is delivered through the internet) is helping to encourage closing the gap between the way TV and digital ads are bought and sold as well as the terms in which deals are done.
"This is the first year in many years that we're going to see that paradigm switch to more of a buyer's marketplace," said Sullivan.
In this new landscape, it will be harder for linear networks to continue to compete against streaming services and you will continue to see more advertising dollars shifting towards streaming, Sullivan said.
This will be demonstrated during the upfronts negotiations as well, as now more than ever advertisers are going to push for networks to connect the dots between the ad buys made for linear audiences and streaming audiences.
While linear has the strengths of knowing exactly where ads are going to run against content, it is limited in revealing exactly who the consumer is that is watching the ads. Meanwhile, CTV has the ability to get far more detailed in that audience, but there are giant gaps in knowledge around frequency in how often the ad runs as well as where it is showing up. Advertisers are demanding for a bridge to be made between the two in order to streamline ad sales.
In this deep dive on the future of TV, we'll unpack the trends in viewership that are emerging from the pandemic and what it means for advertisers who are being exposed faster than ever to the CTV marketplace.
Here's what you need to know.
The pandemic is accelerating the growth of streaming platforms
The television industry was already on the trajectory of having streaming platforms become the dominant platform for consumption, however, this trend was accelerated during the pandemic. From the week of March 1 to the week of April 19, there has been a 31% increase in weekly ad-supported streaming hours, according to Dentsu's Brad Stockton.
"We know that this will stabilize eventually," Stockton said. But the introductions made to CTV and streaming services during this time will leave a lasting impact in how these viewers choose to consume content in the future, therefore shifting where advertisers think about spending their TV budgets.
Next year, the projection is that $10 billion will be spent in CTV advertising alone.
Even if consumers are first coming to streaming platforms through ad-free services, like Disney+ and Netflix, rather than ad-supported platform, Stockton said that this behavior still encourages the exploration and discovery of the CTV space, which will ultimately lead to exploration of ad-supported platforms. "This is why I think we've seen the 31% increase in weekly ad-supported streaming hours," he said. "Ultimately it's a win for ad-supported content."
Another reason for the growth in activity on streaming platforms has been the increase in cord-cutting behavior. Out of the 128 million US households with TVs, 25 million (20%) have cut the cord to have streaming only services, according to an eMarketer survey from July 2019. In the month of Feb 2020 alone, 41% of the total CTV viewing hours were spent on ad-supported content, Stockton said. "People are looking for new content and don't want to pay for 10 different services, so they're leaning into the free content and [ad-supported] services," Stockton said.
There are some downfalls to this shift. "Streaming can consistently be a black hole" for measurement, said Omnicom Media Group's Sullivan. Nielsen ratings have never been a perfect barometer for understanding audiences, however — Sullivan said there are about 30% outages from Nielsen's data. Therefore, it's more about making "progress over perfection."
BOTTOM LINE: Streaming platforms are on their way to making up a dominant portion of the TV marketplace, and this trend is only being accelerated by the shelter in place mandates keeping people at home and in front of screens. Brands will need to adjust their media spending in order follow where the audiences are going.
Automation will grow from this acceleration of streaming, but crossing over from linear to streaming will take a lot of work.
Automation in television is not like the open auctions that media buyers are used to in display advertising. It is still manual to a degree, said Stacey Stewart, evp and managing partner of integrated investment at UM Worldwide. This is because there is still not a seamless way of making a media buy on a streaming platform and on linear television.
When it comes to linear, each network is still siloed in how their media buys are conducted. "There is an old school mentality of wanting to sell at a premium," Stewart said, adding that content production is expensive and the networks want to make sure that they're monetizing it properly. There is also some concern over having the "race to the bottom" occur for pricing, the same way that it did for display advertising online.
Automating across linear TV and streaming involves a lot of work. The various systems involved in buying and selling need to be connected so that an advertiser can automate their buys across media companies' linear TV and streaming inventory, which can help to save money and ensure the money they are spending is not going to waste.
In order to operate fully programmatically, Stewart said that the networks need to provide access to their inventory. There needs to be some sort of standardization system that will enable automated selling before true automation can occur. A lot of inventory is currently bought and sold in separate systems, both on linear and CTV.
The advantages of automation in TV buys, according to Stewart, include being more effective and efficient with client's time and money, allowing for better targeting, data usage and optimization, and minimizing waste with each dollar. This is why streaming platforms make it easier for brands to hone in on who the audience is they're getting in front of versus linear does.
As for adoption of automation, Stewart said that DTC brands and advertisers pursuing some level of acquisition have gravitated towards it more, while companies pursuing brand building have been slower to lean into it.
BOTTOM LINE: Automation in TV sales is a lot different from programmatic selling in display advertising. And it's even harder to achieve in linear TV because there is still a manual component that will not be completely removed from the processes until siloing has been dissolved between the networks.
Navigating the crowded landscape of CTV
The CTV marketplace continues to grow but remains convoluted with the number of streaming devices, app directs and demand-side platforms that play a role in buying and selling taking place in this universe.
Media companies, CTV platforms and ad tech intermediaries can all sell ads within the same streaming services. This enables a rich opportunity for a lot of wasted ad impressions. It can also make it difficult for advertisers to know where exactly their ads ran and which placements performed best.
There are four nuances within the CTV marketplace that advertisers and agencies need to make sure they're understanding in order to navigate optimally:
Premium inventory access points. As a buyer or advertiser, you need to understand how to access the inventory within CTV. There is a lot of crossover that can happen in that space and you want to make sure that you are airing your ad with the the highest level of granularity over where and when it will appear.
Targeting capabilities. CTV is great because it has the ability to target audiences beyond age and gender. But you have to understand that it is a non-cookie environment, so it wont be getting you to the individual-level that you might be used to with online display advertising. Instead, you'll get a probabilistic data set of who the audience is that you're targeting and hitting.
Measurement capabilities. CTV is a one-to-one experience with buying ads, so you can do more from a measurement perspective. It also enables ad buys at any point on the funnel, aside from last touch.
Transparency. With linear TV, you know every second of programming that will take place across every network. Shifting to CTV, that transparency is not quite there yet. This is something that the industry is steadily pushing towards, however.
BOTTOM LINE: Despite the targeting and measurement capabilities that CTV affords to advertisers that linear TV does not offer, CTV is a convoluted marketplace. There are several points of entry through several platforms, providers and vendors, all of which are unable or unwilling to communicate exactly where and when your ad will appear.
The case for Automated Content Recognition (ACR)
Gross Rating Point, or GRP, has been an industry standard for measuring the total number of people an ad will reach, but beyond that, brands didn't receive any insights into audience age, interests or what impression they have of your brand after receiving your message. Nor does GRP ultimately reveal the impact on your bottom line.
Automated content recognition (ACR) has since come on the scene to help deliver significantly more insights into how ads are consumed on CTV platforms. ACR technology works in smart TVs and can tell you exactly what is being shown on a screen. This means it can track which ads were broadcasted to each specific household, as well as what programming they're watching at any given time. Project OAR and Nielsen Gracenote are two of the ACR tech providers that are supplying these measurement capabilities.
The two most common uses for ACR is understanding the reach and frequency of ads. Without ACR technology in smart TVs, there are currently no other solutions for achieving that, according to Kathleen Metzger vp and director of data and analysis at Digitas. Any brand can use ACR, regardless of what they are trying to achieve with their ads, because it allows brands to connect exposure to change in audience perceptions, as well as tying exposure from TV to ultimate sales, she said.
From an automated standpoint, ACR is only able to measure at the household level. Using a panel based measurement is one way to get around that, however, Metzger said. By connecting ACR with a third-party, brands can send email surveys out after you suspect someone would have seen your ad to ask them where and when they recall seeing it and what their attitude was towards the company. "It kind of confirms it," she said.
Additionally, if you have an online or offline conversion, you can use the panel based measurement to connect the sale to the ad in order to give you the full funnel user experience from the exposure to the ad to ultimately what action they took.
BOTTOM LINE: ACR is a great replacement for GRP given its ability to understand both the reach and frequency of ads. It also provides insights into change in audience perceptions and ultimate sales made from ads, where GRP only states the total number of people an ad will reach.
The issues with ACR technology
ACR may provide a level of in-depth audience metrics that TV otherwise wouldn't have, but there are privacy issues that definitely bubble up given the level of detail that it collects. Of course, smart TV owners have to opt-in and consent to data being collected from their screens, but there are other concerns over whether or not this technology is compliant with GDPR and CCPA. Because of this, brands are hesitant to invest in this type of measuring.
Privacy isn't the only snag.
ACR has gaps. It is only available on smart TVs so there is a gap in the data that it can collect. Additionally, on its own, ACR can only get to the household level, which is the biggest gap in data.
ACR is really expensive. Metzger said that brands have to be mindful of balancing their media budgets with their measurement budgets. For example, she said that Digitas tries to stay within 1% of its clients' total media budgets to allocate for measurement.
BOTTOM LINE: ACR has the potential for major privacy problems. As the industry figures out what the next waves of privacy regulations will look like, ACR falls within an uncertain middle ground of whether or not it will be protected by those laws, or it will have to be adjusted and restructured in order to become compliant.
Overheard
"There is still a little bit of 'Is this TV or is this digital?' when it comes to connected TV."

Mike Fisher, vp of advanced TV & audio at Essence
There is a perfect storm where CTV fits into the way that both the digital and TV teams want to buy. Since it can fit within the digital, TV and omni-channel budgets, marketers can have a lot of flexibility in accessing this area. And not only are there so many points of entry, but CTV is the biggest screen in the house that also supplies brand safety, so now is the time to invest there, Fisher said.
"Being able to buy programmatically [allows marketers] to be able to vet the various players in the space to ensure that there is a level of quality that is met in the CTV environment."

Katie Anderson, programmatic media director at PMG
Being able to have one streamlined measurement approach across an entire CTV buy would be the ideal scenario for brand safety, Anderson said. It would be the standardized currency for brand safety and dealing with ad fraud. From a tech perspective, however, there is still a lot of work to be done to get all the components needed to achieve that.
"What is a similar audience that we can get if live sports don't come back? Clients are trusting us and the marketplace for coming up with alternatives for meeting that specific audience."

Catherine Sullivan, chief investment officer at Omnicom Media Group
Sullivan said that 57% of sports viewing takes place between September to January, in non-Olympic years. The hope is that live sports will return for that period of time, and many brands who specifically want to hit a sports audience have delayed their budgets for when that time comes. But in the event that live sports do not return on time or brands can't wait that long to hit that audience, there have to be alternative options to reaching that audience. This is pushing forward the audience-based buying model to determine where those sports fans are when sports isn't on.
Charlotte Lipman, senior manager of business intelligence at Xandr, said that half of those sports viewers have shifted to watching live news in the past several weeks while 25% have begun watching more feature films.
02
Event video: What the pandemic means for the future of TV and automation
03
See the slides: Omnicom Media Group on how the pandemic reshapes ad buying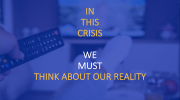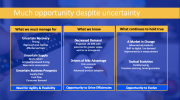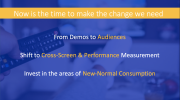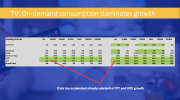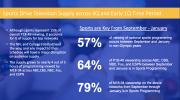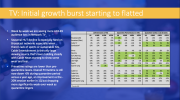 04
Event video: The accelerated shift to streaming and meaningful measurement
05
See the slides: Dentsu on the shift to streaming and its acceleration
06
Event video: Understanding connected TV advertising and what smarter ads look like
07
See the slides: Essence on untangling connected TV advertising
https://digiday.com/?p=367154