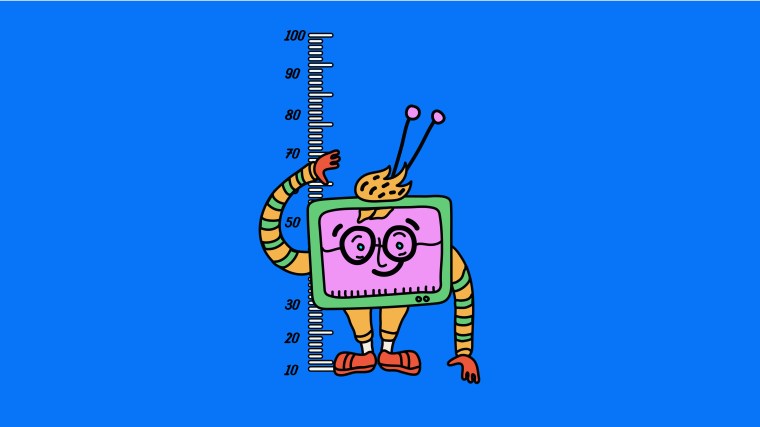 Ivy Liu
September 28, 2020 • 17 min read
This year, the now infamous 2020, has been nothing short of unexpected. Many of us are finding fewer and fewer moments to take a break and reflect, especially when it comes to our work in the increasingly complex and evolving media business. But that's exactly when it is vital that we take a breather and take stock, get a sense of emerging trends and understand how they're affecting our companies, brands and the industry as a whole.
Over three days in mid-September, Digiday's reporters did just that. They talked through some of the most pressing issues of our day — from political pressure on media and advertiser brands and social media tumult to retail upheaval and innovation.
This deep dive is a collection of videos, presenter slides and key takeaways from the Digiday Media Buying Summit. Whether you missed the event, or want to revisit some of its most compelling ideas, consider this part-lesson, part-rallying cry from some of the brightest minds in the field today.
Media buyers adapt to massive industry upheaval … with caution
Every business is in flux in 2020. The economic downturn brought on by the coronavirus crisis has left no business owner, manager or employee untouched.
"What we're seeing is an economic shock, but not a financial crisis," said Brian Weiser, global president of GroupM's business intelligence group. Still, he said marketers must brace for a long slog before the economy returns to what normal looked like in 2019.

Assuming there's a well-distributed, viable Coronavirus vaccine and economic recovery continues, he said he doesn't expect we'll return to normal till 2022.
But whatever you call the financial upheaval wrought by the pandemic, it's been compounded by heightened political sensitivities and a reckoning on systemic racial injustices. All of this has brands and the media they rely on scrambling to adapt to sweeping shifts in consumer behavior and attitudes.
Brands and media buyers are responding, albeit with measured caution. As Doug Rozen, chief media officer at 360i put it, "Don't let a crisis go to waste."
He advised colleagues to be ready to respond to change and turn it into something positive.
Concerned about adjacency to negative or controversial news and opinion, media buyers are finding more tactical ways to find suitable homes for their brand messages. As they mostly maintain the status quo on some social media platforms, concerns about consumer sentiment toward Facebook and the future of TikTok in the US has many testing social platforms they've overlooked.
Media professionals are busting through silo walls in an effort to be more agile — a term of the moment that's found its way from the world of tech into the homes of agency execs zooming in to tackle projects virtually. And as they collaborate in new ways, retailers and brands are taking an especially innovative approach, using these pandemic times to disrupt — yet again — the ways we shop.
These are all issues that arose during Digiday's Media Buying Summit, and readers will find lots of detail on how industry leaders are navigating them in this report.
But don't sit back and ponder for too long; 2021 is closing in. "Most of my time right now is actually very focused on 2021," said Rozen. "We're reviewing with client teams our top 20 clients and looking at what our 2021 plans are, and we're thinking about the right type of innovations we need to bring into our products and the way we service our clients."
He concluded, "If you're not thinking about 2021 now you're going to want to soon."
As Digiday readers look ahead, the insights highlighted here will surely come in handy.
Here's what you need to know
01
Retail shifts could bring more shopping media disruption
Large retailers will create media networks — Big retailers that sell a lot to a lot of people — think Kroger or Dick's Sporting Goods — have a ton of customer data that is very valuable to media buyers. This creates new opportunities for them to develop media networks themselves, said 360i's Rozen.
"The frequency of purchase with those entities are as strong as what you'd see at Target, Amazon or Walmart, and therefore the data they have on us as customers allows them to think about potential media solutions in new ways," said Rozen. "More and more, you're going to see retailers create media networks and media offerings that media buyers can take advantage of."
DTC is no flash-in-the-pan — Not all brands and businesses were ready to go direct to the consumer, but it's become a necessity for many as consumer behavior has changed drastically this year, said Jess Richards, evp and managing director of Havas Ecommerce.
"I think people are all-in. I think it's going to change the landscape." Considering the amount of clients she works with who are gung-ho about DTC, she said, "it will continue to be a growth conversation."
From a media perspective, as retail brands grapple with a lack of data and control from Amazon, DTC is a better way to get a handle on data to inform their decisions, she said. "And I don't mean just volume data. I mean what do we now know about the customer that relates to what they're buying, what the value, the lifetime value [is], what the incrementality is and then taking that information and being able to invest in a more intelligent fashion is going to be critical."
October Tenth is the New Black Friday — Starting the holiday season in November is so 2019. This year some marketers are betting on '1010,' or October 10 as the new start to the holidays. "We think October is where the fight's going to be, not the end of November or December," said Rozen. "By that time it's going to be too late, especially in the U.S., where we have the election and that's going to create a lot of uncertainty and noise."
Why October 10? 10/10 is inspired by 11/11, the November 11 date made famous by Alibaba's world-renowned Singles Day. "We'll start to see more and more retailers in the coming weeks talk about 10/10," said Rozen. Already, he suggested media buyers are gobbling up inventory for the big day. "We're seeing spikes in CPMs" in Google and other places, he said.
Bottom Line
All brands and businesses have had to respond quickly to changes wrought by the coronavirus crisis, and retailers have been no slouches in the adaptive innovation department. The entire foundation of retail we've been accustomed to for so long has been upended: Brands are direct sellers, retailers are becoming media owners — and that traditional Black Friday morning after Thanksgiving could actually be a reason to stay in this year.
02
Heated political atmosphere forces media owners and buyers to use new (and old) tactics here
Advertisers are always worried about their brands showing up near inappropriate content, but it seems like everything is politicized these days. High quality news coverage of the coronavirus crisis has been deemed partisan, and coronavirus keywords have landed on keyword blocking lists. Meanwhile, amid the embrace of the Black Lives Matter movement by the big sports leagues, even sports content has been worrisome for advertisers leery of political controversy.
"Obviously," said Allison Schulte, svp of product at Dentsu, "nobody sits down at their desk and thinks, 'OK, how am I going to defund the news today.'"
But an uptick in keyword blocking, a move toward inclusion lists and a reconsideration of contextual targeting all indicate the politics of the day have forced some significant change among media owners and buyers.
COVID keyword-blocking has subsided some — As the pandemic hit the U.S., advertisers began adding coronavirus-related keywords to keyword block lists. "This year has really pushed the issue on keyword-blocking and its effects, but this has been an issue for long before the coronavirus," said Schulte.
Advertisers were concerned about inadvertently supporting misinformation. They feared their brands sitting alongside polarizing content. And some worried about negative or unpredictable news. The pandemic, of course, concocted a stew of all three.
The call to cull COVID keywords from targeted content has subsided in recent months, she said. However, when advertisers have concerns about negative impact of brand adjacency to touchy issues, keyword-blocking is the primary tool media buyers have. Still, she said, "If all you have is a hammer everything works like a nail."

Consumers treat news as vital and the goal for advertisers and their media agencies is to help them achieve brand suitability while assigning the same level of importance to topics as consumers attribute to the news and information they care about.
Return of contextual could solve some brand adjacency concerns — It may seem like brands are marketing like it's 1999 when they say they're doing more contextual targeting. But the impending death of third-party cookies has revived the relevance of contextual.

"As we move to the end of the third-party cookie, there is a lot more opportunity in terms of assigning contextual relevancy and scoring to better, kind of, swing the pendulum back," said Schulte.
Just don't call contextual old-school — When combined with the best of today's audience targeting, it has the potential to be "really interesting," said Schulte. The revival of contextual could allow media buyers to require that inventory meet new criteria. For instance, they might demand their ads show up in professionally-produced content, are associated with bylined articles and land beside objectively-reported articles rather than opinion pieces.

Demand to meet new criteria will mean media buyers might ask for more detailed taxonomies that signal quality and brand suitability. Is it close to the masthead, or a placement in the comments section?
A shift to media inclusion lists from exclusion lists — Fraudulent content is a perpetual plague advertisers and publishers must combat. "The internet's a really big place and new sites pop up everyday — and it's new good sites and new bad sites," said Dentsu's Schulte.
In an effort to counteract the steady stream of potentially-fraudulent content or misinformation, Dentsu has shifted from an exclusion to an inclusion approach. Inclusion lists, she suggested, allow media buyers to have more control over where ads end up, by countering the onslaught of new websites launching every day.
"Running on a list that is a known, trusted partners list is a stronger way than saying, 'Here's what I don't know'," she said.
And, Schulte supported another transition: from use of the terms "blacklist" and "whitelist" to "exclusion-" and "inclusion-lists." Following industry pressure, groups including the 4A's in July called on media buyers to ditch their use of those "loaded" terms, which applied positive connotation to something white and negative connotation to something black. Instead, the group asked for a switch to "exclusion" and "inclusion."
"It's pretty literally the very least we could do," said Schulte.
Bottom Line
Hyper-partisanship and politicization of news and information has pushed media owners and buyers to respond in both reactionary ways, and at times, more thoughtful ways. Ultimately, as with most instability, there are opportunities to be had for those who think strategically.
03
Social media uncertainty sparks important conversations and renewed interest in overlooked platforms (hint: it's Snapchat)
The social media landscape is rockier than ever. How are media buyers navigating it? With lots of caution and a bit of testing. Still, despite headwinds against TikTok and Facebook, it looks like advertisers will stick around (as long as legally possible, anyway).
As TikTok sits in the crosshairs of the Trump administration, its unknown future is on every social media buyer's mind. But TikTok "has staying power," said Renelly Morel, social activation director at Essence.
As for the Facebook boycott, despite its lack of impact on the firm's bottom line, it started some important conversations among brands, said Morel.
Overall, the upheaval has media buyers looking around for other places they might allocate some of their social media dollars. Snapchat could score amid the shakeout.
Unsure of TikTok's future, media buyers hold steady — If you thought you could escape the Tik Tok drama, think again. The platform has become more and more important to advertisers and marketers, so it came up a few times throughout the Media Buying Summit.
At the time of the event, the fate of Tik Tok and its US ownership candidates was TBD, and that meant there were no decisive opinions about whether the platform would continue to be relevant to advertisers going forward.
"There's a ton of uncertainty with TikTok," said Essence's Morel. Still, she suggested the fact that the platform continues to enjoy strong usage and engagement is important to media buyers.
"It hasn't really swayed some of the usage on the platform," she said.
Group M's Weiser echoed her insights, suggesting that advertisers will stick around as long as TikTok's audience sticks around — assuming it's not shut down in the US. "Whatever plays out here, if TikTok can sustain an audience in the United States, advertisers will have an interest in finding ways to work with them."
Facebook boycott helped reshape goals for some brands and media planners — When big brand advertisers boycotted Facebook, some wondered if it would have a lasting impact, considering most of the platform's advertisers are small businesses. But while it didn't have much effect on Facebook's bottom line, it did help to assuage some hate speech and harassment, suggested Morel.
Advertisers will continue to use platforms where misinformation thrives if consumers continue to use those platforms," said Weiser. "If consumers collectively change their behavior, you'll see changes in advertiser behaviors."
Whether or not the boycott worked as intended, Morel said it inspired discussions about what should really matter to advertisers as they attempt to connect to consumers in meaningful ways.
"There's been some really healthy conversations happening with partners in terms of 'what should we be saying, what should we be doing, how should we be showing up?'" she said. "Now the focus has changed. ROI is important, delivering the right message is important, but also showing up in the right places. That we kind of have the same values our consumers do is really important."
Snapchat attracts renewed interest amid push for spend diversification — Media buyers are considering new places to put their social media dollars as they question the future of TikTok and navigate negative attitudes toward Facebook.
"They're really considering some of the other players out there for maybe a test of a first time opportunity, said Morel. "It's a moment that we're having where buyers are thinking through other options and maybe diversifying a little more."
One recently-overlooked social media platform that is getting a second look? Snapchat. Morel said the platform has a large enough audience to warrant interest. And because Snapchat's tech is good, it's a viable place for testing.
"They've just done a really good job of making their developer tools easy to use. It's less of a heavy lift," she said.
Bottom line
All in all, social media buyers are in a holding pattern. The phrase "wait and see" has become a mantra in responses to questions about TikTok. And in the meantime, while the big advertiser pullback on Facebook spending may have spurred some much-needed conversation, it doesn't look like advertisers will pull away from the platform in any significant way anytime soon. However, media buyers are more open now to testing new and forgotten social platforms.
04
Push to topple silos appears to be more than lip service, and it's having a tangible effect on media teams
There's been a lot of talk of silo-busting and nimble work flows now that everyone is scrambling to accomplish things while working virtually. The push toward more efficient collaboration has manifested for media people by connecting them with creative teams and retail partner managers.
The old ways of working are disappearing, and 360i's Rozen said that creates real opportunity. "Take advantage of the fact that it's all hands on deck right now," he said. "That's probably what's been breaking down silos more than anything is, frankly, just the need to get shit done."
The massive shift away from the traditional office mindset creates new openings to encourage better integration, not just internally but more widely among partner organizations. Take privacy, for instance. Brands should remove silos for better communication with their agencies on privacy decisions, too.
Creative and media Teams are coming together — Creative and marketing agency Madwell is among the many businesses finding new agile ways to get the job done in the wake of the pandemic. The benefits of streamlining collaboration between media and creative teams were evident when working with a challenger coconut water startup brand with a small budget.
By enabling meaningful collaboration between the creative and media teams, the agency made the most of the media team's consumer insights data and research from the creative team showing what people said about competitors in social platforms. The pair-up helped the agency discover the brand's target audience over-indexed on music interests. A music-themed campaign was born.

"It's just not something that happens when you're on a media team or a creative team that's more siloed," said Lindsay Boan, director of media at Madwell.
Walls between retail partner teams and media and marketing are falling, too — Amid shifts in consumer behavior during the pandemic, marketing and media teams and teams managing retail relationships are working together in ways they never have before to ensure media and marketing reflects today's retail logistics and distribution challenges.
The goal, in part, is to tie together media and the retail environment in a way that recognizes the customer experience, said Jess Richards, EVP and managing director of Havas Ecommerce.
"I think the ability to bring those two together and understand the full funnel and also be able to participate and identify what the best media opportunities are within those retail environments — [that] is going to complement the different distribution partnerships that exist," she said.
Brands should remove external silos to keep media agencies abreast of privacy decisions and protocols — Oftentimes crucial information does not get relayed to agencies. But better communication flow between advertisers and their partners can prevent serious headaches and campaign ineffectiveness. Take privacy protocols. Let's say a brand decides that consent is required everywhere for cookie tracking.
"If the agency doesn't now that they've taken that broad approach and that that's going to impact data outside Europe, then you're going to see your data availability drop," said Arielle Garcia, chief privacy officer at UM Worldwide. "If [the agency] knew that that was how they are set up, it might change the recommendations that [the agency makes] from a media perspective."
Bottom line
From the looks of things, the talk about being agile and breaking down silos might be more than lip service. Media professionals are finding actual changes in how they work with colleagues that are creating more efficient and potentially smarter — even more creative — outcomes for clients.
05
Overheard
"[Banner Blindness is] the least addressed problem at the moment."

— Aditya Padhye, director of business development at EyeO



Padhye is the director of business development at EyeO, a firm that provides ad blocking software and allows people to control the types of ads they will accept. He suggested there is a lost opportunity for marketers to deliver ads to the "ad-aware" audience who are more receptive to ad messages they choose to see. "We believe this inventory is going to be more expensive than for standard users," he said.
"Right now across the United States, driving is almost 30 percent up; walking is 21 percent up, compared to pre-COVID."

—Jonathan Godai, CEO of digital out-of-home firm Adomni



Godai, attributed the numbers to Apple mobility data, which shows that today people are out and about in their cars and taking a stroll in the top 5 DMAs around 120 percent more than they were in January. He suggested that creates an audience ripe for exposure to out-of-home messages in billboards, grocery stores and more.
"Don't spend yourself out of something," when a diagnostic scoring measurement like net promoter score is negative.

— Nedim Aruz, co-founder and vp of Good Apple



"When NPS is negative, you want to pull back." What Aruz is getting at is that media acts as a megaphone, so if a campaign is not fulfilling advertiser goals or it is creating negative sentiment around a brand, amplifying it is a bad idea. "The step for us is to pause when we see NPS drop below, and then once we pause, then we have some opportunities to figure out what the next steps are," he said.
06
WTF/Explainers
WTF is NPS?
NPS stands for Net Promoter Score. NPS is derived through a diagnostic test that measures the willingness of a consumer to recommend a product or service to others. The scores fall on an index ranging from -100 to 100 and might be used to gauge overall satisfaction or loyalty to a brand.
WTF is OTT (Now)?
OTT stands for Over-the-top, of course, but its meaning has evolved. Originally, over-the-top referred to any physical devices that sat over the top of a cable box, enabling access to TV content. Now it is used to refer to the way in which people access internet-based TV content. And, it is different from CTV, which refers to the device employed to access OTT content.
WTF is Brand Suitability?
Unlike "brand safety," which aims to protect brands from adjacency to illegal content, fraud or other indisputably offensive content or nefarious activity, brand suitability is a subjective measure of appropriateness specific to a brand. Whereas no valid news content is brand unsafe, some may be unsuitable when it comes to particular brand goals.
07
Review the event slides
08
Watch the Summit: Day 1
09
Watch the Summit: Day 2
10
Watch the Summit: Day 3
https://digiday.com/?p=378840