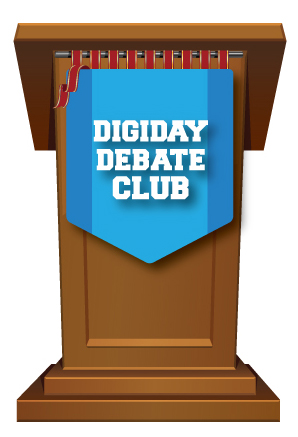 The Internet may be infinite, but the human attention span isn't. With myriad brands rushing for their piece of a fractured publishing frontier, Digiday Debate Club puts this question to our Publishing Summit speakers: Is content the next big revenue stream or the next big bubble?
Clearly, it's the next big revenue stream. Like all mediums before it, digital is following a time-worn path. First, the technology comes along and enables a new platform, then consumer adoption grows and then consumers want more — more content, more quality, more insight. People forget that NBC was started with the sole purpose of selling color television sets. The company that sold those color television sets, RCA, no longer exists. But the content-oriented start up sure does.—Jim Spanfeller, founder and CEO of the Spanfeller Media Group
Content, meaning content as advertising, is something that the Net actually does well. People have been asking what's the killer ad format for the Web akin to the 30-second spot on TV. The answer is content, aka native ads. Ads as content, when done right, work really well. The publisher's job is to provide distribution, audience and content creation. That's a service that advertisers will pay for. Content then has a big future, even bigger than it already is.—Todd Sacwiki, CRO, Cheezburger
It's not only the next big revenue stream — it's the past and current. Storytelling has been the lifeblood of cultures since the dawn of time — from cavemen to town criers up to our current age with virtually limitless venues for storytelling through books, newspapers, magazines, radio, TV, the Internet, mobile, tablet, podcasts and social media. Whether it's a TV series, a news article, an ad — even a tweet or photo — people crave and seek out good content. They always will.—Curt Hecht, chief global revenue officer, The Weather Channel
Our speakers were so pro-content that we had to step outside our roster to find someone willing to take a more tempered approach to content marketing.
"Content" has become one of those things that clients hear about, mention in meetings, feel like they should be doing. Clients feel like they need this thing that they don't know much about, and it's easy for us to take advantage of that uncertainty. It's the same opportunity that social has faced, and digital before that, and the jury's out over whether content will be a must-have the way social has become.
The challenge for us is to establish our premises: First, great content is able to break through the noise and work toward brand goals, and, second, we as an industry or an agency are capable of creating great content. If either of those aren't true, we're going to struggle to establish content marketing as a viable long-term solution.—Kyle Monson, chief creative and founding partner, KnockTwice
Winner: Content as revenue, at least for the foreseeable future. Sure, there may come a time when humanity exhausts its tastes for photo collages and cat videos, but for now there's enough demand for everyone. And with a few brands setting the bar high — some 23 miles high — there's enough quality content out there to show everyone how to do it well.
The Digiday Publishing Summit, Oct. 21-23, at the Four Seasons Resort at West Palm Beach, Fla. is sold out. Learn about our other conferences here.
https://digiday.com/?p=24039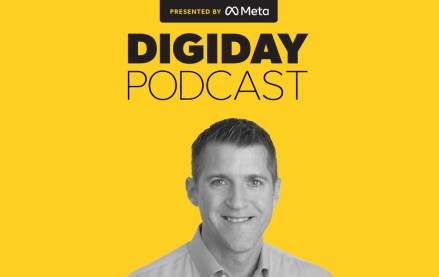 November 28, 2023 • 4 min read
Google's vp of global ads is confident that cookies will be gone from Chrome by the end of next year, despite all the challenges currently facing the ad market.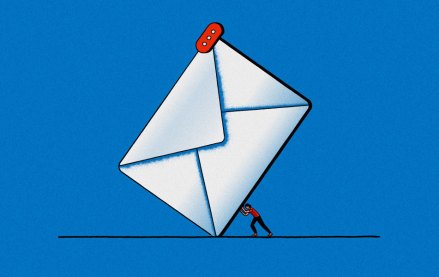 November 28, 2023 • 6 min read
Some email newsletter platforms' click-through rates are actually click-to-open rates, which are measured against the number of emails opened rather than the emails sent. But buyers seem to prefer it that way.
November 24, 2023 • 5 min read
Publishers' events businesses picked up pretty significantly during the back half of this year — and they will focus on sustaining that lift into 2024, according to Digiday+ Research.