The hand-wringing class has a parlor game of obsessing over the supposed death of news, often lamenting the cruelties of commoditization at the hands of the Web. But maybe the blame lies more with pusillanimous ad agencies, unnecessarily afraid to place their messages near anything that gives the whiff of "hard news."
That's the theory of Jon Steinberg, the BuzzFeed exec who for the past year has served as CEO of North America at The Daily Mail, an entertainment and celebrity gossip site that's focused on increasing its hard news chops. From Steinberg's view, far too many agencies balk at running their ads near news like The Boston Marathon bomber's trial and the aftermath of the Amtrak disaster, preferring instead supposedly safer environs of lifestyle content.
"Advertisers and agencies routinely say, 'We don't run next to news' or if their ad is running next to a natural disaster or just about any vital but unpleasant news, they call to ask to have their ads removed," he wrote yesterday on Medium. "When they do an advertising buy, it often comes with the stipulation, no news! Agencies routinely identify news as 'not brand safe.'"
The galling part for Steinberg: vital news content is treated by some agency RFPs the same as porn and pirated content.
"It's an agency problem," he said in an interview. "In fact, when you look at the homepage advertisers we've had in the past year that are running against news, in most cases we have a direct relationship with the brand."
The theory rings true to an extent. Agencies typically struggle to differentiate themselves, leaving them often in the position of waiting for the day when clients dump them for another shop. That understandably leads to a risk-averse mindset that avoids the chance of a screenshot landing in an agency exec in-box demanding to know why a client's ad ended up next to a certain unpleasant story. And it's not just agencies that worry about this: it's clients, according to Barry Lowenthal, president of The Media Kitchen.
"A lot of advertisers are worried about running in an environment where off-brand topics are discussed like murder, terrorism and plane crashes," he said. "But we shouldn't blame them. Advertisers spend hundreds of millions of dollars protecting their brand and creating a buyable image so they should care where their messages appear."
None of this is particularly new, of course. Newspapers have long found that advertisers are not as interested in placing ads next to the latest ISIS atrocity. That's why newspapers have long subsidized such hard news with lighter, advertiser-friendly fare like food sections. (There's a reason T Style exists at The New York Times.)
"I'm sure they'll tell you it's because their readers cared about those sections but that's not the whole story," Lowenthal said. "They're trying to create brand safe environments to sell."
Steinberg argues that clients profess surprise when he tells them their agencies ban ads on hard news. The upshot is those complaining that digital media revels in cat video frivolity do not recognize that there is an economic disincentive to doing meatier work.
"When I tell brands your agency says no news, you should see the look on some of their faces," Steinberg said. "What Fortune 500 exec would want to be associated with not paying for news?"
Jordan Bitterman, chief strategy officer for North America at Mindshare, said this is very much the case when "paying for the news" means being associated with hot-button topics like politics, religion and war. The goal: "avoid the awkward transition from an article about the struggle of someone's civil rights to an ad proclaiming this detergent will change your life!"
While Steinberg thinks this will change, the question remains whether hard news environments are optimal for selling products. That is, after all, the point of advertising, not forming a bulwark of democracy. If running ads next to the latest battle in Syria moved more widgets, you'd probably find more advertisers clamoring to be there. To combat that line of thinking, Steinberg is doing research on Daily Mail to determine whether readers associate the brand with the content of the news or with the "conveyance" of the information as a service.
Otherwise, he said, "the end game is there will be no news."
https://digiday.com/?p=119024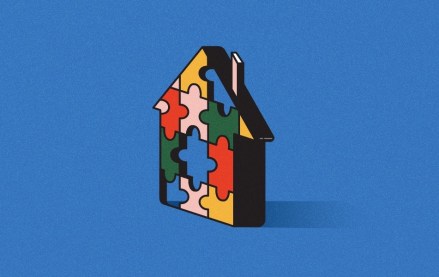 September 22, 2023 • 4 min read
Apartment Therapy's president Riva Syrop took the stage at the Digiday Publishing Summit to discuss the convergence of commerce and sponsorship revenue within its Small/Cool event.
September 22, 2023 • 4 min read
Media execs took stage at the Digiday Publishing Summit to discuss the growing importance of ROI in ad campaigns this year.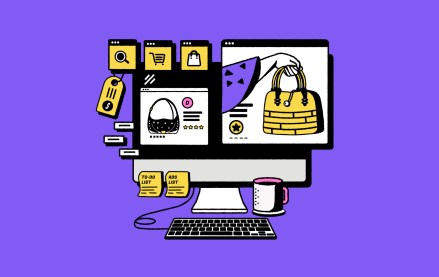 September 22, 2023 • 4 min read
CEO Satya Nadella said AI assistants will be as ubiquitous as PCs and will help users navigate across apps, operating systems and devices.