Day in the Life: What Hearst's celebrity talent 'wrangler' does all day
August 17, 2016 • 8 min read
Nojan Aminosharei is the entertainment director for Hearst Magazines Digital Media, or "booker" or "wrangler," as it's familiarly known. He's responsible for booking celebrity talent across Hearst's 21 digital brands, which range from Cosmopolitan to Country Living to Esquire.
In the latest installment of our Day in the Life series, Aminosharei, 31, described how his work revolves around finding fresh and creative ways to position a celebrity. Lately, he's found that nostalgia with a current twist plays well, as in a recent Elle shoot with "Pretty Little Liars" star Lucy Hale that was a throwback to "Cruel Intentions" or a Cosmo shoot that dressed Ariel Winter of "Modern Family" as mean girls from TV and movie history.
Shoots like this take a lot of coordination and grunt work, but the payoff can be big, as it was with a shoot for Harper's Bazaar with "Game of Thrones" actress Natalie Dormer that worked in a spoiler from the show. Aminosharei said the story at one point drove one-fifth of all of the traffic of the entire Hearst portfolio. "It was a great example of everything I'd want out of a story converging," he said. "It ended up being gorgeous, and 'Game of Thrones' worked with us to share it on social. Still, sacrifices had to be made: "It was the first time I had to be completely spoiled for a TV show."
Here's a day in his life, lightly edited and condensed:
6:45 a.m.: I hit snooze on my alarm clock for the first time. I'll hit it three more times before I wake up. My alarm is Nicki Minaj's "Anaconda," in case you want to know why my neighbors hate me.
7:05 a.m.: I scroll through Twitter, Instagram, The NYT Now app and Page Six. Gotta hit that high-low balance: Reading Page Six stirs up ideas for the kind of high-calorie celebrity content that the internet eats up.
7:30 a.m.: I check my inbox for emails that came through late last night from Los Angeles. There are two emails informing me that the two young actresses I wanted for an Elle.com portfolio are confirmed. There's a third email that another actress is filming abroad and can't participate. Drat! A publicist who represents a cast member on "The Get Down" wrote me to say how much she loved our cast shoot on Esquire.com. That's a good way to start the morning.
8:00 a.m.: I go for a run while listening to "My Favorite Murder," my new favorite podcast. It's convinced me that I'm about to crack the JonBenét Ramsey case wide open. I'm not the only one whose interest has been revived: Later today, CBS will announce a three-part documentary series on the case, and Lifetime will announce that they've started production on a made-for-TV movie.
9:15 a.m.: I walk to the train listening to another podcast, "You Must Remember This," a favorite among every culture editor I know. No urgent emails yet, so I pull up Pokémon Go on the train. I catch two Psyducks before I get to the office.
9:45 a.m.: I've booked a celebrity photoshoot for Elle.com that's happening in L.A. tomorrow. The shoot's producer is waiting at my desk to talk about the glam budget.
10:31 a.m.: Before I get back to emails, I hit up Vulture, Variety, the Hollywood Reporter and Deadline. I watch the trailer for "Arrival," the Amy Adams sci-fi drama, and immediately go to iBooks to buy the book that includes the short story the movie is based on. It's been years since I read a book that wasn't being developed into a movie.
10:45 a.m.: Booking for 21 digital brands means struggling to keep unread emails below the triple digits. I use the Productive app on my phone to get to inbox zero. I log pitches I get and send in a virtual stickie note under "Incoming Talent Inquiries" and "Outgoing Talent Inquiries." I chat with our partnerships director about a package we're working on for CountryLiving.com. I'm suddenly in the mood to fire up some Dolly Parton on Spotify…
11:00 a.m.: A 15-year-old actor comes in for a meet-and-greet. The kid's a cut-up and the three of us lose track of time just riffing. But it's not all fun and games. When a publicist brings a client over for a visit, they know it's an audition for 21 different websites. And meeting an actor is more informative than reading a press packet. Some of the most original shoot and video concepts come out of discovering an actor or musician's hidden talent through conversation. It's not just about how pretty you look on the page or screen but how you connect with the audience for any given site. Will the actress who once went drag racing with Tom Cruise and is in the middle of getting her pilot's license land with PopularMechanics.com? Is the actor who bakes pastries on the side up for a visit to the Delish.com kitchen? As for this 15-year-old kid: Someone get him a Seventeen.com Snapchat takeover, STAT. Oh, wait, that someone is me.
12:15 p.m.: Still a few loose ends on the shoot tomorrow. I pop into our producer's office. We call the handlers for tomorrow's photo shoot star. It goes to voicemail.
12:30 p.m.: An actor from "The Walking Dead" comes for a visit. We nerd out. Then I pick his brain on the show's production schedule. It'll be good to know what kind of timeframe we're working with once the show's premiere approaches. The internet loves few shows more than it loves "The Walking Dead."
1:15 p.m.: The producer in charge of our live programming on Snapchat, Instagram Stories, and Facebook Live is launching a new Facebook Live series and wants to brainstorm a few celebrities or influencers who could appear on an episode. We narrow it down to a frontrunner.
1:25 p.m.: Back in my producer's office. Voicemail again.
1:30 p.m.: I attend a content-marketing meeting of about 18 people, including site directors, features editors and public relations. We share strategies and success stories in getting our features shared outside of traditional PR channels. For me, this means making sure the talent in an original feature shares their piece on social, that they alert their fans to a Facebook Live or Snapchat Takeover, and that we coordinate with social media teams for TV shows, movies and record labels. Knowing what networks and studios share press on their social feeds and which don't is increasingly part of the criteria for how many resources we put behind a story.
2:00 p.m.: Back in my producer's office. This time we get a hold of a human!
2:35 p.m.: I just missed lunch hour in the cafeteria, so I grab a box of crudité and pesto. To quote a certain spray-tanned demagogue: Sad!
2:45 p.m.: I'm three carrots into my "lunch" when the site director for HarpersBazaar.com pulls me into a meeting with her features editor to go over their celebrity wish list for a project with the print magazine.
3:00 p.m.: Working across sites means getting multiple copies of the same PR email. I come back to my desk to find five invitations to the same designer's fall press preview in my inbox. I'm not even a fashion editor.
3:05 p.m.: It's past noon in Los Angeles, so I start swapping emails with West Coasters. I send out one final call-out to editors at Cosmopolitan.com, Elle.com, HarpersBazaar.com, and MarieClaire.com for editorial ideas I can pitch to an L.A.-based comedian who'll be in New York later in the month. I repackage everyone's pitches, add my own, and send them to her publicist.
4:00 p.m.: I send my selects of celebrity portraits that will accompany that Elle.com/Esquire.com joint video project to HMDM's creative director, who'll make his own and send the final roster to retouching.
5:00 p.m.: I begin to hit my usual late-day groove. An agent from Wilhelmina calls to talk dates for a model I'm booking. An L.A. publicist calls to remind me to watch yet another screener that I've been procrastinating on. I inch toward inbox zero. I follow up with a political figure's office about an idea I sent them. I check in on progress arranging a Facebook Live with a Real Housewife for TownAndCountryMag.com. I RSVP to a premiere. (Priorities, people.) I help a few editors find contacts for their own press requests. Then I steal food from MarieClaire.com's snack drawer.
7:30 p.m.: I go across the street for drinks with a culture editor friend and a publicist friend. We run into two other editors there. The conversation is punctuated by each of us picking up our phones and responding to emails at some point or another. Otherwise, it's a social call. Tonight's topics range from office gossip to love life gossip to, yes, celebrity gossip.
https://digiday.com/?p=193598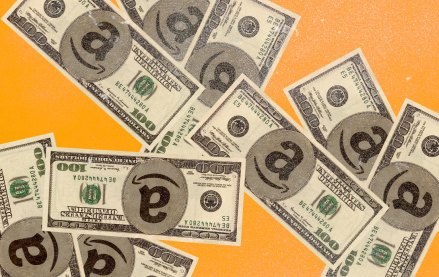 September 27, 2023 • 6 min read
The agency accused the e-commerce giant of conducting a range of anticompetitive behaviors that hurt both shoppers and sellers.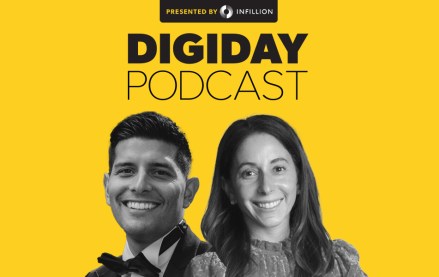 September 26, 2023 • 3 min read
In a live recording during the Digiday Publishing Summit, the news executives called for more nuanced conversations with advertisers around their brand safety concerns.
September 26, 2023 • 4 min read
After investing in one generative AI startup and suing another, the company will let customers create images on its website and an API.