A year ago, The Daily launched with much fanfare. News Corp. CEO Rupert Murdoch declared, "We believe The Daily will be the model for how stories are told and consumed in this digital age."
If nothing else, it has proven that the future never travels in a straight line. There's been no shortage of critics of The Daily. It's too expensive. It lacks a voice. The technology, at least initially, was wonky. It had several staff shakeups. And most of all, it hasn't proven itself a viable as a standalone business.
That might still be the case. But for now, just shy of two years into the iPad era, The Daily is still around and growing. According to publisher Greg Clayman, The Daily has 250,000 monthly readers and 100,000 paid subscribers, which would put it the size of The Detroit Free Press or The Seattle Times. It has expanded beyond Apple to be on Android devices. It has the attention and track record with top-flight advertisers, who aren't yet ready to throw in the towel on the ambitious experiment — and appreciate the risk News Corp. is taking with it.
"I think it is the future of print," said Josh Martin, group director of media strategy at ID Media. "I think their model of a free trial, followed by a paid model is a good bet. They have a strong product. I don't think other publications in the marketplace — branded pubs with high-end premium audiences — have money to build a field ahead of the audience."
And therein lies the key. News Corp. has a $60 billion market value. It can afford to lose money on a project like The Daily when it is pointing the way, maybe, to how daily journalism will fare in the digital era. It's not just a bet the company can choose to take; it's a bet the company arguably must take.
The jury is still out on its business model. New subscribers can still try a two-week free trial before a $39.99 annual subscription kicks in, or they can pony up 99 cents a week. At last February's event, Murdoch said it would take 500,000 subscribers to make it "viable." It has a ways to go before hitting that. On the plus side, The Daily trailed only the games "Smurfs Village" and "Angry Birds" in Apple's paid-apps category in 2011.
It also needs to carve out a niche with advertisers. It isn't yet a must-buy because it's simply not that large. The Daily launched with a clutch of high-end brands, including Verizon, Virgin America and Pepsi. The application certainly carries more than its share of ads from other News Corp. properties like Fox TV shows. It is also running campaigns from IBM, BMW and Verizon, according to Clayman.
"What was once seen as 'experimental' is now very much a part of a standard media plan," said Clayman.
The Daily tacks away from the Web page mindset of littering the page with different ad placements that compete for attention. Instead, it is selling only full-page placements that are interspersed with the content. (The Daily is asking for $80,000 for 15 percent share of voice, or 60 ad pages.) The Daily does some ad creative in-house, but it depends on agencies building the ads. Clayman said it has seen evidence that agencies are now able to build placements that it can run on The Daily and other table publications, making it less of a risky investment.
"Agency creatives have to adapt to a changing model," said Martin. "The amount of time to build and customize and go through the approval process is very problematic (for clients) given The Daily's audience size. Some clients get that it's the future and know how to best proceed when it does have scale. And when that happens, we can take advantage."
The Daily was fraught with technical issues from the start, but the outlet seems to have been nimble enough to address some of the user experience and tech issues. One of the issues facing The Daily at its launch was the seemingly innocuous issue of how people hold their iPads, which invariably led to figuring out how to actually use the app. Users new to the platform weren't quite sure which way to hold the iPad, vertically or horizontally. That shows just how new the medium really is.
"I'm curious to see how these things evolve," said Kevin Kearney, CEO of digital design shop Hard Candy Shell. "It won't come from the magazines; the challenge is that (tablet-only outlets) shouldn't behave like websites or magazines. Instead, they end up being a weird mix of both camps. The real model hasn't been invented yet."
As The Daily preps for its one-year anniversary party this week, Clayman is striking a confident pose about the health of the business.
"We've absolutely met our expectations," he said. "It takes a new publication an average of five to seven years to break even, and we're operating well ahead of that curve."
https://digiday.com/?p=6107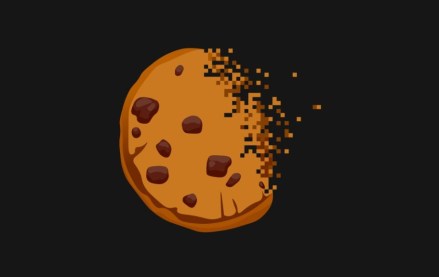 September 25, 2023 • 1 min read
During the Digiday Publishing Summit, execs from companies including Condé Nast, Dotdash Meredith and Thomson Reuters assessed the industry's readiness.
September 25, 2023 • 5 min read
Publishing executives shared their honest and unfettered opinions on the rise of generative artificial intelligence technology and its impact on traffic, IP protections, content production and jobs at the Digiday Publishing Summit last week.
September 25, 2023 • 5 min read
Here is A sampling of other AI-related news from last week.