This is the second of a four-part series, "The Future of Automation," which looks at how smart publishers are reorganizing for the age of the machines. Digiday will explore these issues and more at the Digiday Exchange Summit, Jan. 30-Feb. 1, in Miami.
Conde Nast is known for its fleet of town cars, high-end content and dogged sales force that won't budge from rate card. Now, it's facing a different world where audience buying is ascendant. For a top-shelf publisher like Conde Nast, the question is how, or even if, they play ball with programmatic ad buying.
High-end publishers like Conde Nast are embracing real-time bidding on their own terms. But those real-time bidding acolytes expecting a huge shift in strategy will be disappointed, as Conde Nast is still taking a cautious approach.
Getting its feet wet, it created a private exchange in November 2011, with strict controls over audience, pricing, channel conflict and type of advertiser. Conde treats its exchange like an exclusive nightclub. It only lets in the advertisers it works with. Rather than thinking of the exchange as a way to tap into new business from marketers its sales force can't reach, Conde treats it as a tool to simplify the order-taking process.
"I think most of the buying in [programmatic] is still people looking for low rates," said Drew Schutte, chief integration officer at Conde Nast. "If that's the goal, it's not the right tool.
The way Conde uses programmatic is constrained. For that reason, it doesn't see these avenues becoming major business drivers. The company sees private exchanges as helpful because you can limit bad creative and provide access as a benefit to existing advertisers, but it's hardly the game changer that RTB's fervent backers claim.
"What's appealing to us, a company that never used ad networks, was the controls — the floor, the brands, no channel conflict and supposedly new opportunity," said Schutte. "What's not delivering and not changing our strategy yet is that they're not ready for prime time on the one hand, and I don't think their final purpose has been identified yet."
According to Schutte, Conde Nast finds that the data that the buyer, seller and exchange might have can be different. This leads to problems. And there's simply not enough demand yet through these channels, at least not at the price Conde demands. Schutte said that the majority of buying going on is  looking at exchanges for low rates. "The good news is, there are buyers willing to pay more, and that percentage is growing every quarter," he said.
The knock on private exchanges is publishers expect premium pricing, but the demand is on the low end, so pretty much nothing happens. It's like opening a $15 mitten shop on eBay when there are dozens of $2 mitten mongers.
"They don't find as many matches as, or not as much data on your users as you think," he said. "It needs more human interaction than expected. So it's not truly an electronic marketplace. It's getting people on the phones with buyers on the other side and highlighting what we have to offer. It's not a heavy lift but not as frictionless as it should be."
Conde Nast's not alone, of course, in finding its way in the programmatic world. Take Time Inc.'s private exchange, for example. Launched last fall, Time has so far found programmatic buying and selling hasn't replaced anything and that it's been more of an incremental opportunity. Indeed, the company isn't changing its strategy because of programmatic buying.
"Our content is delivered on every medium, and we have a fluid delivery so consumers can interact with our content no matter where they are," said Paul Caine, Time Inc.'s CRO. "When it comes to integrating advertisers into that inventory, we're giving as many access points as we can so they can connect to our customers. Programmatic is a piece of that and finds ways for advertisers to have greater engagement with our audience through all touchpoints."
The main problem for publishers like Conde Nast and Time is programmatic buying, as it exists now, is a remnant ad tool. The big players all talk about it being just a tool that can, and should, be used for all classes of inventory. That's simply not the case in reality, even with private exchanges that many feel have fallen well short of their promise.
"We went at it differently. We only let in our advertisers, so a preferred customer. It's a private exchange. We could go to those same advertisers and say this is a benefit for being an advertiser. It minimizes the marketplace but fits more with what we do. Even with that, our floors will be higher than others. When I talk about a programmatic trading tool, most people are looking for cheap inventory. There's an opportunity for it to be used as this very productive dashboard that buyers and sellers can communicate through."
Image via Shutterstock
https://digiday.com/?p=29609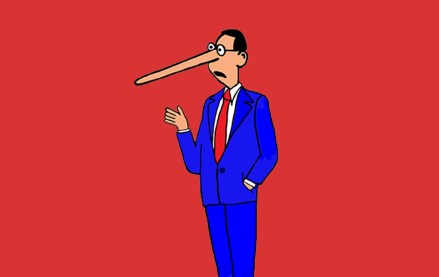 October 3, 2023 • 7 min read
•
•
A new definition for MFAs is available but the vague nature of the guidelines is leading to a lack of standards that might prevent adoption.
October 2, 2023 • 1 min read
•
•
The publishers who attended DPS were focused on the potential upsides of applying the technology to their operations while guarding against the downsides.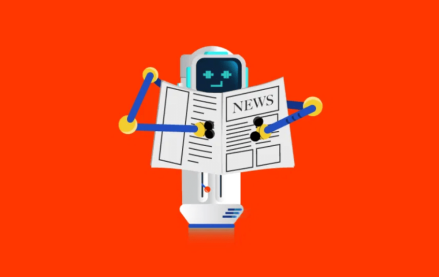 October 2, 2023 • 4 min read
•
•
Now that ChatGPT users can surf the internet for information, some publishers are reconsidering the weight of the issue.