3D = Dumb
LG had crowds gathering en masse and gawking upwards at their massive 3D display: a series of connected TV screens forming a gigantic 3D video projection on a 50 foot or so wall. The effect was neat as attendees could watch 3D clips of rollercoasters coming at them, but far from mind-blowing. In fact, as big a deal as 3D has been at the Consumer Electronics Show in Las Vegas this year, you'd think the experience would have people running to upgrade their home theaters. But throughout LG's monster 3D world, where visitors could bounce from 3D screen to gaming consoles to mini darkened movie theaters, I saw multiple examples of the negative side of 3D: blurry pictures, distracting images, muddled screens and an overall disjointing experience that is cool for about two minutes, but ultimately useless. As one analyst put it, "3D just isn't all that compelling yet." In fact, it may actual detract from quality content. Which is why it was perfect for Avatar.
ESPN Makes History
Credit ESPN for being forward thinking and pro technology at least. The company has been out in front of the 3D wave (if there is one) by being first to broadcast multiple sporting events and push a 3D network. If there's any content where 3D is well suited, its' football games and any big, bold arena sports broadcast. But live studio shows, maybe not. At CES on Wednesday ESPN aired its first such broadcast, a showing of "Sports Nation" in 3D. It was a cool trade show marketing stunt, with the two anchors sitting in front of a "Welcome to Las Vegas" sign and oversized dice and chips, but it also showcased 3D's shortfalls. Do we really want to watch a talk show where the graphics and captions pop off the screen, but the actual sports highlights look like every other sports clip on TV?
Awards
The award for worst product of the day goes to Toshiba, for its 5.1-inch tablet. It seems made for those people who have always wished that their iPhone was just slightly, marginally bigger, only not as useful.
Kinect and Beyond
The future of gaming was a major topic at CES on Wednesday, as various industry executives weighed in on the future of gesture-based games like Microsoft's mega-successful Kinect, as well as social games, consoles as entertainment and the future of mobile gaming.
Among the highlights:
1. Jonathan Epstein, president of Omek Interactive, predicted that video games would begin to feature games that go beyond hand gestures, like Kinect and Nintendo Wii, to very slight finger gestures. According to Epstein, the 3D cameras employed by Microsoft for Kinect are proliferating, becoming cheaper and more refined. "We should see gesture enabled TVs and set top boxes by the fall of 2013," he said.
2. For mobile and tablet games, finger gestures could open up a "whole new paradigm," said Epstein. Gamers may be able to play controllerless games on their tablets and laptops in the near future, he predicted.
3. Beyond gestures, voice will continue to become a means of controllling video games and TVs. "Who's going to build the Siri for TV is a key question," said Tim Chang, managing partner at VC firm Mayfield. Could it be Google? Even as Google TV has struggled, Chang envisioned a future where Android software powers a wealth of TVs.
Other gaming trends: Tom DuBois, executive producer of "Games, OnLive," said that over the next few years, gamers will be able to purchase top games and play them seamlessly on multiple devices. But other panelists disputed this notions, saying, there will always be device specific titles. "The use cases are very different [for games on different platforms], even between tablets and phones," noted Shawn DuBravac, chief economist and director of research at the Consumer Electronics Association
Regarding the social gaming phenomenon, Chang opinined that it is unlikely the industry will ever see another Zynga, because the viral marketing effect Zynga exploited on Facebook has been curtailed. Thus, venture capitalists are less interested in funding social gaming companies. "Zynga won," Chang said. "The free marketing virality is gone." That doesn't mean there aren't other opporunities. For example, Chang noted that a Zynga could emerge on connected TVs, an arena seen ripe for multiplayer, family gaming.
Console Nation
In the race for the digital living room and the control of the TV set, "The consoles have a gigantic advantage because of their install base," said Michael Pachter, managing director, equity research, Wedbush Securities
However, could consoles be gone within a decade? Several attendees questioned whether the next round of Xbox, PlayStation and Wiis might be the last, as more powerful gaming moves to the cloud. But Pachter has major doubts.
"There will be a migration," he said. "People will still buy consoles. There probably will be multiple new rounds of each consoles." Pachter likened those sorts of doomsday predictions to other industries, where the ends of business have been declared far too quickly. "Millions of people still buy CDs, even though they don't need to. People are still going to buy DVDs over the next few decades."
When asked about the possibility of a shift away from consoles, Jack Buser, director of PlayStation Home, tartly noted: "Bring it on." "When people use the world cannibalization in gaming it drives me nuts," he added. "We need to let consumers, gamers, lead us."
No Flying Cars?
Veterans of past CES grumbled that the 2012 show lacked a game-changing, take-your-breath-away product. This years show was about incremental steps and advanced versions, not technological leaps. The closest product to fit that description might have been the lines of ridiculously thin, downright sexy flat screen TVs from LG, Sony and others. "Those are going to get people into using smart TVs simply because of their form factor, and how they'll look in your living room," said Ashley Swartz, ITV practice lead at Digitas.
https://digiday.com/?p=3207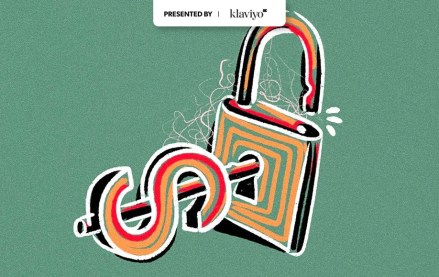 December 8, 2023 • 5 min read
Future plc's CFO Penny Ladkin-Brand announced on Thursday that she is stepping down, as the U.K.- based media company reported declining revenues and a new two-year investment plan to get back to growth.
December 7, 2023 • 13 min read
In this week's Media Briefing, publishing executives share how the task forces they created earlier this year to oversee generative AI guidelines and initiatives have expanded to include more people across their organizations.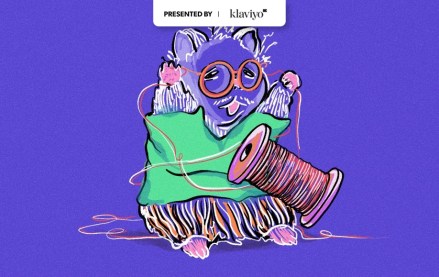 December 5, 2023 • 6 min read
News publishers are cautious to pour more resources into Threads, as limited available data makes it difficult to determine whether investing more into the platform is worth it.