Cannes Briefing: A quieter, more pensive week in the Riviera
June 22, 2018 • 8 min read
•
•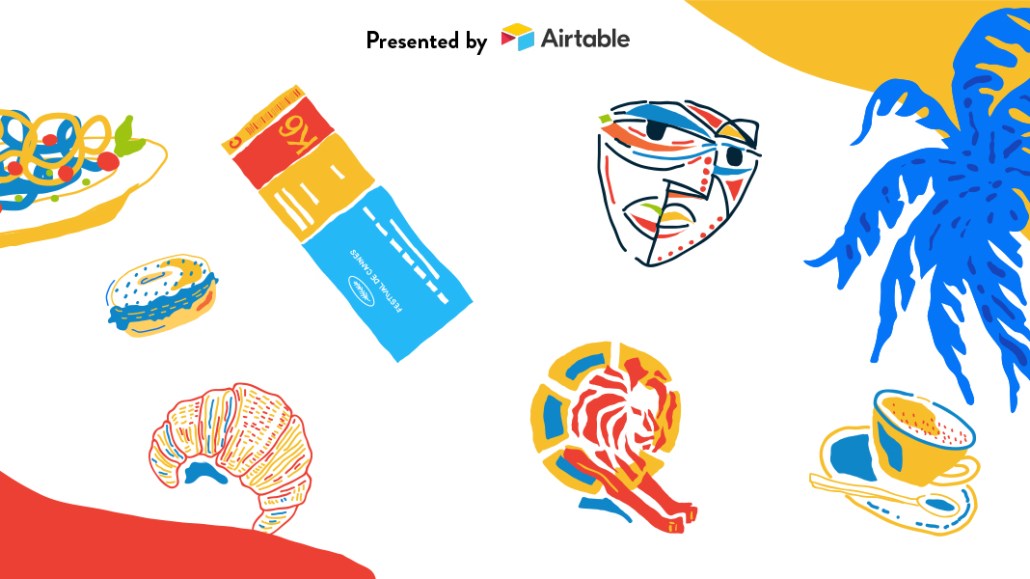 Digiday covers that latest from marketing and media at the annual Cannes Lions International Festival of Creativity. More from the series →

Cannes is slowly winding down. Rollerboards are popping up on the Croisette, final parties are being readied and more people are sporting limps. Cannes is often a reflection of a moment in time in the global media and marketing industries, with this year symbolizing a return to reality with a subdued Cannes. Here are our takeaways from the week.
The industry is in reset mode
The total attendance at Cannes has not been released, but most estimates are that 25 percent fewer people are here. There is less bustle on the Carlton terrace and plenty of space at marquee events like The Killers performing at Spotify Beach. Even the Gutter Bar is tame. Several media CEOs skipped the festival altogether: Vox Media CEO Jim Bankoff, BuzzFeed CEO Jonah Peretti and Condé Nast CEO Bob Sauerberg. Vice's Shane Smith is holed up in his villa in the hills around Cannes, according to multiple sources. The ad tech marina was noticeably less crowded with boats.
The pivot to reality takes hold
The big rumor of Cannes was around AT&T's reported bid to acquire AppNexus. The surprise: The price most often mentioned — it was most often somewhere between $1.6 billion and $2 billion — would mark a lower valuation than AppNexus' last round of funding. This matches the gossip on the Croisette about highly funded digital media companies like Vox Media, BuzzFeed and Vice. The consensus: There are no media unicorns. Without hope in profits and funding shut off, the options will go from bad to worse.
Creativity is more diffuse than ever
Cannes is slowly returning to its roots of championing creativity. But it is now clear that creativity is no longer mostly, much less solely, the preserve of ad agencies. Johnson & Johnson CMO Alison Lewis spoke on Thursday about how the marketer has rearranged its agency model to create an "agency of the future" that will allow J&J to plug in creative specialists. LeBron James became perhaps the first pro athlete to win a Cannes Lion, as his Uninterrupted media entity took home a Bronze Lion. Many marketers spoke to their focus on influencers, tapping into both their creative prowess and distribution. Finally, Sebastian Tomich, head of advertising at The New York Times, said the days of fighting the platforms for scale are over; instead, the battle is over creative ideas.
Agencies are under siege
Ad agencies have long been under the gun by forces conspiring to take away their privileged middleman position. Many of these appear to be coming together. The biggest threat looms from consulting firms, which used Cannes to flex their muscles. But another looming issue is the propensity for clients to take more marketing in-house. The shift in priorities to first-party data means clients will inevitably have more direct control of their marketing as it becomes more programmatic-led. That positions consultancies — they've for years advised on tech implementations — well to usurp agencies.
GDPR is having an impact
Visit NYTimes.com in Cannes, and you will get a bunch of house ads. That's because of the General Data Protection Regulation, according to Tomich. Right now, there are no plans to turn back on programmatic, with the Times instead adopting a wait-and-see approach. GDPR is also a factor in the thinned ad tech flotilla. And one persistent talking point: GDPR is a headache, but the California ballot initiative underway could very well become a nightmare. The reality is a privacy revolution has begun that will result, in an ideal circumstance, in less but better data in media and advertising. — Brian Morrissey
The Real Cannes Awards
It has long been known that the real action during the festival happens away from the Palais. It goes down in the hotels around the Croisette and at parties on beaches. It goes down, if you will, in the DM. As a nod to that reality, Digiday has compiled its own list of winners at this year's Cannes Lions.
Best comeback
Martin Sorrell, with a fiery appearance on Thursday, plus a main stage session and a news conference scheduled for today, who called his departure from WPP like being "hit by the bus."
Best party
News UK's summer garden party at the Château de Garibondy, featuring Idris Elba, Kylie Minogue and Fatboy Slim. (Word was Kylie cost over $500,000.)
Best grown-up party
Live Nation and Citi at Villa Alang Alang with Green Day's Billie Joe Armstrong.
Best surprise
Kylie Jenner showing up to support her boyfriend and Spotify performer Travis Scott Wednesday night.
Swankiest villa
Alang Alang (which hosted events for Live Nation and Vox)
Best cautionary tale
Snapchat with a lower key presence this year — no Ferris wheel, just a sound installation tucked away on the Croisette.
Best sign of the times
MediaMonks charging €5 ($5.81) for a drink at its Wednesday night party. "Times are hard, man," lamented one attendee.
Best pivot
Philip Morris International with a beach presence on a mission to "create a smoke-free world."
The New York Times shortens its ad tech supply chain for GDPR
Digiday spoke to Meredith Kopit Levien, evp and chief operating officer of the Times, at the Martinez hotel to discuss how the Times' conversations with marketers have evolved, how it shed vendors to get compliant for GDPR and the title's plans to be more aggressive in Europe.
3 questions for Nick Law, global chief creative, Publicis Groupe

You're in Cannes.
I am. Was a smooth jury and judging. I run a tight ship.
How's Marcel?
Marcel is now getting into beta. I was here at Cannes when it was announced last year, and I was highly skeptical. I barely knew what Publicis was. I was coming from a company where I had built software. And I knew you don't announce software before you build it. But I spent six months with [Publicis CEO] Arthur [Sadoun] while I was talking about it. I know people working on it, which comforts me. We've got our own expertise. The thing with something like Marcel is it builds over time. A lot of the community here in Cannes and on Madison Avenue are habituated for the rhythms of campaigns. But for software, it's going to take a while for it to mature. Machine learning is a big part of Marcel. It needs data. I imagine the advertising community at least is just going to be really impatient. They're going to keep saying, "It isn't real, is it? It doesn't have a Lion yet does it?"
The other part of it I love is this quote from Arthur that "we needed to burn the boats." I do feel like there is a strange lack of urgency even though there are a lot of issues. There was a lack of urgency, and things started to go down. And lack of urgency has been replaced by a strange fatalism. The industry needs to take some risks. And you don't do that by telling a different story. Change is a design problem.
Is the concept of a holding company in trouble?
It's being called into question. And it's being called into question by us. Distinct brands are fine, and there is a value in connecting a full stack of capabilities. But it's difficult to do that in one company. And it's hard to scale in one company. And where the structure or the assets of holding companies can be leveraged … the problem with the merger mindset is that you solve for synergies, but then you destroy culture.
The Digiday Podcast Cannes Edition hosts Complex Networks' Rich Antoniello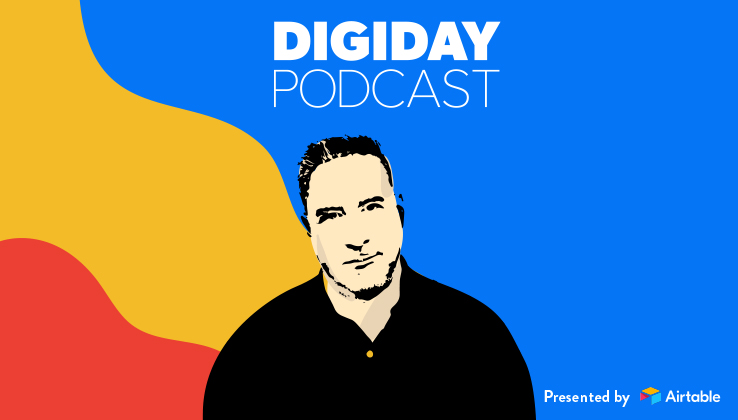 Digiday held a live podcast at the Dentsu Aegis Beach House with Complex Networks CEO Rich Antoniello. For Antoniello, the pivot to reality couldn't come soon enough.
"In a big sailboat, when the wind stops, there's so much momentum that unless you're the person who looked up and saw there was no wind in the sail, you're slowing down, but you don't feel it," said Antoniello. "That's exactly what happened about a year ago in the media, when all the margins started compressing and the revenue started compressing. All these people who had stopped raising capital, and had been unprofitable and had been sucking it down thinking it's going to get better? It's not a pivot to reality. The reality happened — it's just a late realization of it."
Read more excerpts and listen here.
Starting Out: Cannes Edition
On this week's Starting Out, we talked to Edelman CEO Richard Edelman, who is setting out to evolve the company's offerings beyond public relations into advertising, consulting and even media — and thinks holding companies are outdated.
"We're the only ones of size who are still private, independent and family-held. All the other PR firms sold out to WPP, Omnicom or others for the reason of synergy. We would have been choked by the holding companies," said Edelman. "They demand high margins; they force big layoffs. We don't. We focus on long-term growth. Economies of scale work to a point. It works for us because we can serve our clients anywhere. But beyond a certain size, you get diseconomies of scale because you get slow and bureaucratic." Read more excerpts and listen here.
Famous last words of Cannes
"Let's just go for one in the Carlton."
"I'll do it when I get back to the hotel tonight."
"I'm going for a run in the morning."
"Breakfast at 8:30 sounds great."
"I'll be there in five minutes."
Till next year
Thanks for reading this year's Cannes newsletter. We're already looking forward to next year — after we get some much-needed sleep.
https://digiday.com/?p=292568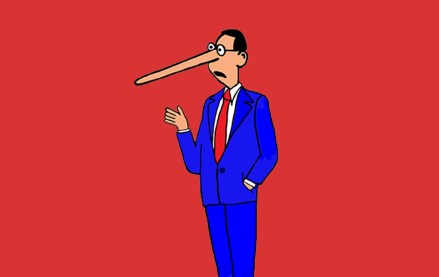 October 3, 2023 • 7 min read
•
•
A new definition for MFAs is available but the vague nature of the guidelines is leading to a lack of standards that might prevent adoption.
October 2, 2023 • 1 min read
•
•
The publishers who attended DPS were focused on the potential upsides of applying the technology to their operations while guarding against the downsides.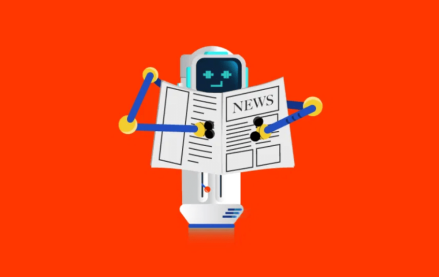 October 2, 2023 • 4 min read
•
•
Now that ChatGPT users can surf the internet for information, some publishers are reconsidering the weight of the issue.