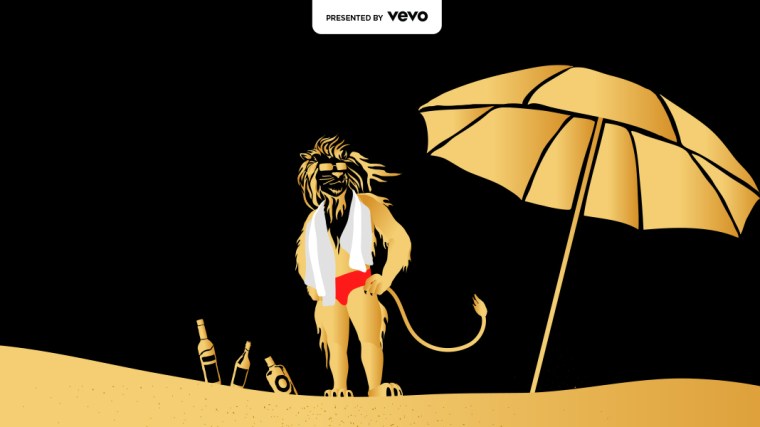 June 19, 2019 • 7 min read
•
•
Digiday covers that latest from marketing and media at the annual Cannes Lions International Festival of Creativity. More from the series →
Cannes is hitting its stride. The Croisette is getting busier, the parties more elaborate and celebrity sightings more frequent. Chrissy Teigen, for example, served as a spokesperson for Twitter in a private meeting with advertisers and a happy hour event and brought along her husband John Legend.
Elsewhere on the Croisette, advertisers and platforms preached the gospel of brand safety and consumer privacy. The panel conversations have centered on data — especially in the shadow of GDPR and the looming California Consumer Privacy Act. And yet parties, especially on the ad tech yachts, are plentiful. Stay strong. — Kerry Flynn
Here are some highlights:
Jess Davies did an oral history of the ad tech harbor at Cannes. Omega Replica Watches The influx of yachts marked a high water mark for the industry. Story here
41% of executives attending Cannes do not buy a festival pass, based on a Digiday Research survey of 169 industry executives who have or are attending Cannes.
Reminder: Register to attend a live taping of the Digiday Podcast today. I'll be interviewing Twitter's Sarah Personette at the Twitter Beach at 2pm. Register here
Lead story: Facebook's effort to regain trust (and change the topic)
Brand safety is arguably more pervasive at Cannes than ever before as recent issues like the livestream of the New Zealand shooting on Facebook and predatory comments on YouTube videos plagued the industry. Facebook, for one, wishes it didn't have to be that way.
"The number one job of any CMO is growth. That is on everyone's agenda. The less time we all have to spend discussing this and getting more focused on how do we grow business, that's good. That's good for everybody," Carolyn Everson, Facebook's vp of global marketing solutions, told Digiday.
Everson, along with her colleagues Facebook COO Sheryl Sandberg and CMO Antonio Lucio, have touted Facebook's commitment to brand safety publicly and privately at Cannes. One of her stops was a panel at WPP Beach on Tuesday morning, announcing the creation of the Global Alliance for Responsible Media. The coalition's purpose is to align advertisers, agencies, platforms and other industry association on how to improve "digital safety," including limiting the spread of fake news and other harmful content. Facebook is one of the participating platforms at launch along with Google/YouTube, NBCUniversal, Teads, TrustX, Twitter, Unruly and Verizon Media.
Despite the nice PR and the ability to collaborate, Everson said in a conversation after the panel that Facebook would be committed to the effort with or without the alliance. "We have to do this and we have been doing this. We reorganized the company and have invested billions of dollars. If the alliance never existed, we would keep doing that," Everson said.
But there's notable absence among the platforms in the alliance such as Reddit, Snap and Pinterest. Reddit wasn't invited, a Reddit spokesperson said. Though, Reddit has been invested in brand safety on its own. On Tuesday, Reddit announced a partnership with Oracle for a third-party verification system that will scan its user-generated feeds and allow marketers to advertise next to content that matches their own brand safety scale.
Of course, being a part of an alliance or adding one verification party doesn't necessarily fix the problem. Kieley Taylor, managing partner, global head of social at GroupM, spoke to Facebook's issue with their third-party partners not working across the product on a panel at Reddit House.
"If you talk to Facebook, they say of course we have DoubleVerify, IAS and you say, 'Where does it run? In-stream and Audience Network, not news feed where we advertise.' And they're like that's a great question. And I'm like I'm tired of having great questions. Best Omega Replica Watches Don't assume one partnership is all-inclusive," Taylor said.
But some advertisers have forgiven Facebook, or at least are over discussing brand safety as much. Everson said she spoke with a "large marketer" Tuesday morning who said, "You don't have to spend 20 minutes on [brand safety]. We know you're on it. Let's move to innovation on the platform. We have to flex to whatever they want to talk about. If they want to talk about safety, we want to talk about it."
— Kerry Flynn
Hearst's Troy Young on building a new B2B data business
There's a notion that business-to-business media is "sexy" nowadays. That's not quite true. What is true is that many media companies like what they see in B2B business models. Namely, business media by its nature is more diversified than consumer media, with a strong paid component — ahem, sign up for Digiday+ — that is helped by being expensable more often than not.
A year after being named president of Hearst Magazines, Troy Young is embarking on an ambitious initiative to build an entirely new company within Hearst that is meant to be the "Bloomberg terminal for fashion and beauty." Hearst plans to sucking up its various consumer data, along with third-party information and even client data to deliver insights to trend-conscious marketers. This is also a way to utilize (and monetize) Hearst's stable of women's lifestyle brands, like Cosmo and Elle, which are unlikely to adopt digital subscriptions models.The trick will be, as Young said on the Digiday Podcast Cannes edition, keeping it separate from the media business so it doesn't become just an add-on to advertising deals.
"We've staffed it and we have a really ambitious plan," he said of Pattern and Shape, Cheap Panerai Replica Watches as Hearst is calling the nascent data offering. "Pattern and Shape will be made useful by a combination of data sets. The unique data we have is we know what people are reading and buying across a lot of categories. We have a lot of data, every single day, hundreds of millions of touchpoints with consumers."
Listen to the entire episode here.
Confessions
"Every time a big corporation is talking about hiring for diversity — the thought process just boggles my mind. It most often is: 'Oh, we need to do something on diversity. Hey, where are we the closest with diversity? Women! OK let's get some middle-management women into more senior positions.' It's like corporate responsibility doesn't actually matter, it's more a self-service by picking the easiest thing you could do [versus making a more substantial effort in hiring people from diverse backgrounds]." — Publishing exec at the Digiday Media Leaders Dinner (this exec is not pictured).
Yacht watch
Cannes keeps changing. One noticeable change in recent years was the rise of the ad tech marina. The influx of big boats rented by well-funded ad tech firms was symbolic of an era. Of course, these days with privacy regulations on the march and the stranglehold of the duopoly, the ad tech sector overall is a bit more bruised. But the ad tech yacht is not sunk. Smart has an impressive boat in the marina, snug next to one from Rubicon. The latter is an interesting case of an ad tech firm that cratered but has slowly made a comeback in the past year. (Rubicon's stock is double this Cannes than last year.) Other ad tech yachts: Nielsen, Teads and PlaceIQ/Zefr.
Receipt watch
For those asking for another receipt! #Canneslion2019 pic.twitter.com/CJ4o5pDa57

— Paul Gubbins (@Gu881n5) June 18, 2019
About $17 for some OJ.
Newcomer tip
Avoid the Gutter Bar. Yes, it's something of a Cannes institution, but it's a relic of the past. You'll just overpay for 1664s and end up with a headache in the morning.
Spotted
Hip-hop legend and the man who once dreamt of being president of Haiti Wyclef Jean was at the Carlton Tuesday in a New York Knicks jersey. Here's to hoping that Wyclef's Cannes has been going better than the Knicks' offseason plans.
What to do
Jeffrey Katzenberg and Meg Whitman will be talking Quibi. Palais at 10am.
FreeWheel is hosting a breakfast and several back-to-back morning panels about the future of TV. The first panel, moderated by Digiday's Kerry Flynn, is about measurement and features executives from FreeWheel, Comscore, Fox and DDB Worldwide. FreeWheel Beach at 10:10am.
Facebook CMO Antonio Lucio is speaking on his role at Facebook and recent brand campaigns from the company. Facebook Beach at 10am.
RTL Group will host a panel on the future of TV advertising, moderated by Digiday's Sahil Patel. 11am.
Facebook COO Sheryl Sandberg will chat about Facebook's priorities this year. She will probably say Facebook is doing better and is more invested than ever in consumer privacy. Lumiere Theatre, Palais 1 at 1pm.
Digiday editor-in-chief Brian Morrissey and Sarah Personette, vp of global client solutions for Twitter will have a live edition of the Digiday Podcast. Twitter Beach at 2pm.
Spotify is hosting an event about what trends to watch from millennials and Gen Z. Spotify Beach at 3pm.
Nightcap
8pm: FreeWheel's party titled "Drive Me Crazy" features Charli XCX at FreeWheel Beach.
9pm: Spotify's party, round three, Panerai Replica Watches has Bebe Rexha and Tove Lo at Spotify Beach.
9pm: Steve Aoki is stopping by Page Six along with Sam Ronson at Open Mic Beach Lounge.
9:30pm: Cadent, GABBCON and MadHive are co-hosting a party with Travie McCoy at Liquid Sky yacht.
10pm: PlaceIQ and Zefr are co-hosting a party at Alter Ego Yacht. потребительский кредит банки
https://digiday.com/?p=338396