Here's a shocker: Yahoo and AOL are bigger players in Web video than Hulu. Really. Yahoo's top Web shows reached a total of 27 million users during the month of August. AOL boasts 43.9 million unique viewers per month. That's dwarfs Hulu's entire audience.
Too bad for Yahoo and AOL that Hulu is still viewed as the gold standard in the online video ad market. It still commands CPMs in the $40 to $50 range, far above what Yahoo or AOL can charge. That's for the simple reason Hulu isn't about clips and drive-by views, but it attracts regular viewers to high-quality content, more specifically TV content.
"My theory is that anything really good gets picked up on TV," said Adam Kasper, evp of digital investments at Media Contacts. "Only a few shows a year, even on TV, are actually good, so online video is left with the scraps."
Yahoo, along with rival AOL, is looking to change that thinking by trying to prove that the Web can be about more than repurposed TV content. Yahoo rolled out eight new Web series on Tuesday. AOL also brought out star power. It introduced a slate of 15 originals, including projects Mark Burnett effort with Jennifer Lopez and the production firm Vuguru.
But even the portals, as large as their Web video audiences are, face a lingering perception problem among buyers, who often view Web video as of lower quality than TV and have serious doubts about how loyal and established the audience is for Web series. After all, who can forget the fanfare that's greeted Web series like "Gold Rush" from Burnett back in 2006.
Original Web video, despite the hype, has never really lived up to its promise. Yahoo is confident it can change perceptions. "We're already starting from a leadership position," said Mickie Rosen, svp of Yahoo media network, during a press event in New York on Tuesday. "Yahoo is the broadcast network of the digital age."
Judging from the talent onstage — Judy Greer ("Arrested Development"), Niecy Nash ("Reno 911") and ex-Top Chef Fabio Viviani — Rosen might not be crazy.
Rosen introduced Yahoo Screen, a new video hub aimed to serve as the company's answer to Hulu. Screen showcases Yahoo's original series and also features content from 70 partners such as CBS, Turner and Hulu itself. Screen will be "the single most comprehensive destination for premium content online," said Rosen.
Despite the clear investment portals like AOL and Yahoo are making — not to mention YouTube's plans for regularly scheduled programming — the market is suspect. "The way we look at video is, there is a lot of video content on the Web, and a lot of it is not very good," said Dan Bueckman, group director at Mindshare, speaking at the Interactive Advertising Bureau's Mixx conference panel on Tuesday. "We need to evaluate and segment the marketplace."
Right now, buyers tend to put TV in the uppermost segment, TV shows on the Web in another segment, and everything else in another.
"Digital video is starting to become thought of as an alternative to TV," said Jeffrey Liang, vp US director digital investment, PHD. "The question is quality. We are really having a tough time evaluating [Web video]. … There is a perception in the marketplace [that video is lesser.] For us it' s about changing that perception."
Same for Yahoo and AOL. This time around they seem to have a better shot than before, based on the quality they're presenting. For example, AOL's Vuguru project, "Little Women, Big Cars," does feature several former TV notables, including Ed Begley, Jr., Antonio Sabato, Jr., Julie Warner and Kristy Swanson.
Yahoo's slate, composed primarily of reality shows, featured several projects that wouldn't look out of place on cable, or maybe even network TV. Among the standouts were "The Failure Club," a documentary series helmed by Morgan Spurlock, the dating-themed "Let's Talk About Love," hosted by Nash, and "Ultimate Proposal," a show about memorable wedding proposals. Rosen told Digiday that Yahoo is also planning to introduce several scripted series in the near future.
"We're going after a zone that I don't believe exists in the market," said Erin McPherson, head of Yahoo video. And with Screen: "We're going to promote like a network."
Do they have a chance? Maybe. At launch, Yahoo has signed on Kraft and Procter & Gamble as sponsors for the new shows. But a problem all Web series face is an overall lack of belief in the medium's ability to deliver a sustainable, regular audience. Despite Yahoo's gaudy numbers, many don't buy that Americans have made watching Web shows a habit.
"I'd say they have a shot at it. It is a wide open space right now for anything other than a rerun from television," said Kasper. "The problem is no Web series has really hit consistent scale, so the question is, can one? I just don't think people are ready to turn to online video as their main form of entertainment. One of the big problems is that there is no urgency in online video … so they need to create demand, which there is little of for specific content. And the need to give people a reason to go watch it, and none of that exists right now."
https://digiday.com/?p=2377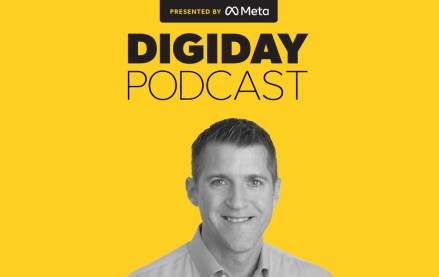 November 28, 2023 • 4 min read
Google's vp of global ads is confident that cookies will be gone from Chrome by the end of next year, despite all the challenges currently facing the ad market.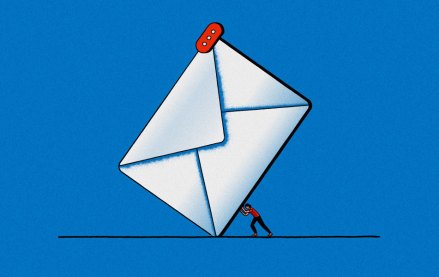 November 28, 2023 • 6 min read
Some email newsletter platforms' click-through rates are actually click-to-open rates, which are measured against the number of emails opened rather than the emails sent. But buyers seem to prefer it that way.
November 24, 2023 • 5 min read
Publishers' events businesses picked up pretty significantly during the back half of this year — and they will focus on sustaining that lift into 2024, according to Digiday+ Research.