Kathleen Edward, a 7-year-old dying of Huntington's Disease, made global news in 2010 when it was reported she was being cyberbullied by a 33-year-old neighbor. Enter Reddit, the social news platform with an active and passionate audience. Hans Mansing, a toy store owner, posted on the site that the store was near Edward's home town of Trenton, Mich., and the flood gates of goodwill from the Reddit community opened. Kathleen Edward got to spend the day in the toy store with an unlimited shopping spree — and even wound up donating toys to a local hospital. Besides coming together to let her be a kid in a toy store, the site's audience raised close to $8,600. Social media at its finest.
There have been other suck stories over the past two years as Reddit has solidified itself as one of the more intriguing places on the Web: at once the home of ribald commentary and yet also a place where a like-minded community springs into action. The site now boasts it hit 2 billion page views in December almost with 35 million unique visitors. Quantcast, the online measurement company, puts Reddit as the 64th largest website in the U.S. Reddit's rise in popularity can be traced back to Digg's demise. When Digg redesigned its site, users, annoyed and frustrated, flocked to Reddit in droves. There's no doubt Reddit is the cool kid among young, digitally savvy users. It is, in some quarters, living up to its billing as "the homepage of the Internet."
Perhaps the most remarkable part of the Reddit story is that it achieved so much grassroots growth after it was acquired by a huge media company, Conde Nast, which bought Reddit back in 2006. (Conde Nast subsequently spun out Reddit last year as an independent operating unit.)
Yet despite the flourish of success, there remains the question of whether Reddit, despite its status among its cutting-edge and growing audience, will ever cut it as a media entity. To a brand, Reddit has the distinct feel of the user-generated Wild West. Some posts on it are obnoxious, others frankly obscene. Does Procter & Gamble really want to advertise here? This is a site, after all, that until recently hosted a "jailbait" section criticized as a forum for child pornography.
"To even think the client should be on Reddit is not your standard media buy," David Berkowitz, vp of emerging media at digital agency 360i, said. "You have to know the site inside and out; you have to search the site for anything said about the client's products, anything remotely in that ballpark."
What's more Reddit's audience, for the most part, hates online advertising. Well, that's not entirely true. It hates the online advertising that most online advertisers run. This is an audience that despises Flash ads. It uses ad-blocking software. And it takes its privacy seriously enough to use sophisticated masking software that renders impotent the typical tracking methods relied on by advertisers. Starting to see the problem?
That's why Reddit runs few ads on its site, and they tend to be fairly nondescript: a banner ad on a sidebar or in a sub-Reddit folder or as a sponsored link that is promoted by a a user.
"We don't do Flash ads, we don't do rich media, we don't do anything that interrupts the site," said Erik Martin the site's general manager, in a pitch that doesn't sound like it would appeal to many junior media planners used to bossing around sites. Martin insists advertisers must meet its users on their own terms, Flash ads be damned.
"Our platform has great ways of engagement: You can vote on things, you can comment on ads. Advertisers can get into comments and mix it up," he said. "We're trying to educate advertisers. If you treat them (Redditors) with respect, show them something relevant and especially if you're able to interact with them in a meaningful way, there's high reward."
One of the ways brands are getting involved in the site is through Reddit's AMAs, or Ask Me Anythings. Instead of running ads on the site, USA Network did an AMA with Bruce Campbell star of the USA Network's "Burn Notice." After seeing demand for Campbell from the Reddit audience and weighing the pros and cons of opening Campbell – and by association, USA – to the audience, the network gave the green light. Then all through the segment as Campbell answered questions, USA was able to promote a special episode of "Burn Notice." The network worked with Reddit to make sure there could be some plug but that it would be respectful to the audience.
"The earned media on Reddit is of great value because it is organic," said Casey Squier, director of client services at ID Media, an Interpublic Group media agency. "Redditors are speaking about you and you're getting good feedback. That's great value."
Advertisers can't rely on set-it-and-forget it campaigns. Reddit is work. Opera found that out when it promoted a new version of its browser. One of the ads Opera ran was an image of sizzling bacon, which garnered some complaints from the Reddit Vegan community. Obviously, they weren't fans of seeing frying pork. So Opera, understanding the fluid nature of Reddit, created a vegan-friendly image of root vegetables to replace the bacon ad in the vegan community. As Martin tells me, Redditors loved the nimbleness of Opera, as it showed that they were listening and paying attention.
A brand can't put ads on Reddit as they would on other sites. Reddit is a separate community, and if there's a large, overarching campaign that's designed for different platforms, it won't work on Reddit. As Martin says, you have to make it specific for the Reddit audience. Right now, he told me, this is difficult for big brands to do, as it takes a little extra effort and might not be aligned with the particular campaign.
It's also one thing when Facebook and Twitter opt out of the online advertising system, quite another when it's Reddit, which isn't viewed as a must-buy by any stretch of the imagination. That's going to constrict its advertiser base. What's more, Reddit has a ComScore problem: ComScore reports the site's traffic is far lower than Reddit's internal numbers suggest. According to ComScore, which is a key tool for media planners, Reddit attracted just 2.6 million visitors last November and generated 243 million page views. Martin thinks ComScore isn't doing a very good job of measuring its audience. He would rather advertisers have an open mind and realize this is an audience they're just not reaching through tried-and-true methods.
"You have to do your homework," said Berkowitz. "You should really spend time reviewing the ads on there and the idea that ads become part of the content and that they are discussed like any other content on the site."
Advertisers and agencies are quite used to new media entrants saying they "don't get it." It will end up taking a lot more to win them over, but Martin's task is certainly made easier by the current vogue for social media campaigns that pile up Facebook likes and Twitter followers.
"I think this is the beginning of an 'engagement model,'" Squier said. "But I don't think they have it right just yet. I think it's going to mature as these sites do so well in getting feedback in how people want to be advertised to."
https://digiday.com/?p=3150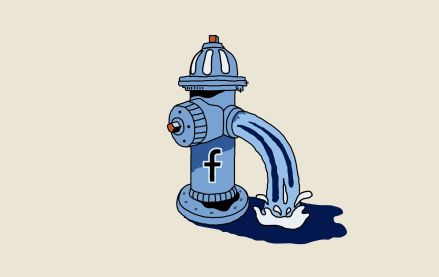 October 4, 2023 • 5 min read
•
•
Publishers are still feeling the effects of a change Facebook made in May that caused a steep decline in referral traffic. Nearly four months later, publishers aren't sure when — or if — that traffic will come back.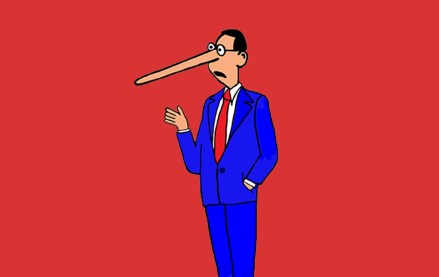 October 3, 2023 • 7 min read
•
•
A new definition for MFAs is available but the vague nature of the guidelines is leading to a lack of standards that might prevent adoption.
October 2, 2023 • 1 min read
•
•
The publishers who attended DPS were focused on the potential upsides of applying the technology to their operations while guarding against the downsides.