Bloomberg's Justin Smith: 'Platforms have done a better job at media.'
February 25, 2015 • 5 min read
•
•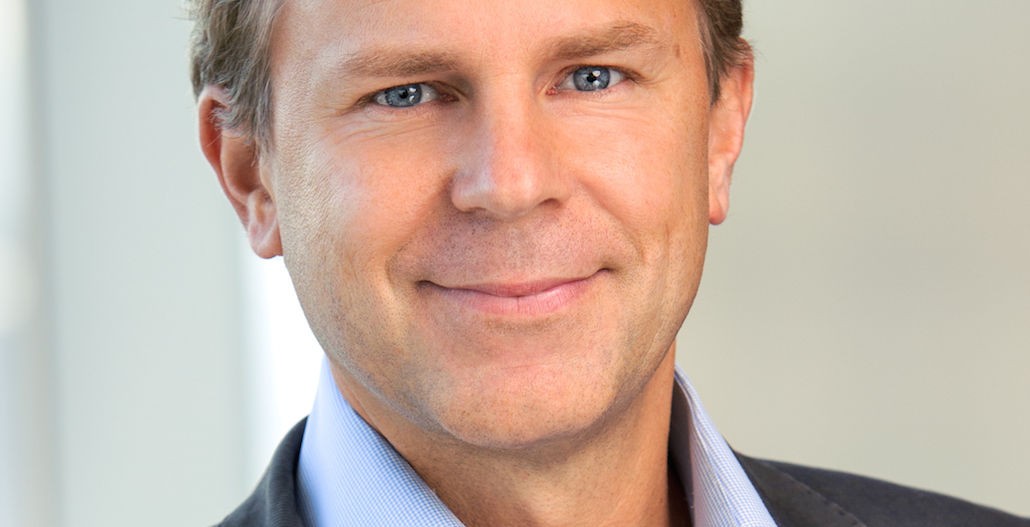 It has been a year and a half since Justin Smith became the global CEO of the Bloomberg Media Group with the mandate of making the Bloomberg LP media arm a household name with business executives around the world. Since then, Bloomberg Media has made a slew of new hires across sales, marketing and editorial. The unit has introduced Bloomberg Politics, with other verticals to follow, and relaunched its flagship site, Bloomberg.com.
In an interview, Smith talked about how publishers can compete with Facebook, why print still has a place at Bloomberg, and what he admires about Snapchat.
Bloomberg Media just launched a new ad campaign. What's the message you're hoping to get out?
The thing that we've been doing, and the reason I came to Bloomberg, is that I believe we're one of the few companies — large, established, global media companies — that's truly trying to marry the best of traditional with the most cutting-edge approaches and formats that are emerging from startup media. There's a global road show, and we're getting positive feedback. So while the brand has been well-known, I think the exciting part of these conversations is some of the new products. We're already seeing double-digit traffic growth on the unique front as well as on the page view front.
Which startups do you look to for inspiration?
It's hard not to admire what all the technology platforms have achieved, from Google to Facebook to LinkedIn and Snapchat now. They are at-scale, large organizations; they have figured out modern media in a better way than traditional media has. To look at how those technology platforms have created mobile content interfaces that have become market-leading, or advertising solutions they have developed that are market-leading or beating because of their measurability — they have to be the first stop in any media watcher's process.
Publishers are approaching them with some wariness, though. Where do you stand?
I think it's interesting that traditional publishers always complain about the platforms taking away eyeballs and not sharing. This frenemy type of dynamic: Facebook being the latest focus. The reason for their complaint is quite simple: These platforms have done a better job at media than media themselves. They've created better media content mousetraps. They are to a large extent wiping the table on digital advertising solutions that are measurable and data-driven.
But can publishers become too reliant on Facebook for traffic?
There's definitely a legitimate concern. The list is a lot longer than is publicly known of those that have Facebook delivering half to two-thirds of their traffic right now. Publishers need to be extremely careful, but the solution is relatively simple. You need to embrace technology and data and make those a — if not the — central pillar of the business. That requires a talent and cultural shift that is massive. Publishers need to produce a more competitive product. Until they do, they'll continue to lose market share.
Which publishers are getting things right?
In many ways, the B2B media industry was the canary in the coal mine. It was a long time ago that they began hearing from their advertisers that their broad messages were not measurable, were not delivering customers. The tolerance for advertising without immediate ROI — name generation, lead generation — has been much lower than for traditional publishers. So you've seen a much more rapid shift to models that are much more data-driven. At scale, one of the interesting companies is IDG.
Bloomberg's been focused on digital-only brands. Where does print fit in the equation?
I think we'll definitely consider print. It depends on the community. We'll be building multiplatform brand families around Bloomberg Pursuits and Bloomberg Markets, and will likely do the same around others. We're looking serious at technology. Obviously, that's one where print might be a less likely choice. But print will be an important part of the offering, because it's about surrounding that business decision-maker at every point in their media consumption cycle — from waking up early in the morning to watching a TV show to receiving a morning email to the social feeds we're receiving to ambient TV watching…
You haven't mentioned print yet…
I was getting to the evening. We see the bulk of our Businessweek consumption on the weekend and scattered around the next week, but mostly in the evening or across commuting times.
Do you plan to follow other publishers in selling based on time spent rather than clicks?
We're absolutely looking at that. We haven't been one of the early movers on that. The work that's been done there is really interesting and plays to the strength of premium publishers. We've innovated quite a bit around the user experience. "The transporter" — where we serve up articles based on your previous consumption — that speaks to the time-spent question, which has jumped for us.
Is there anything you wish you'd done differently since you got there?
One mistake (of many) was in internal communications. In one part of our company that was facing some particular transformation challenges, rather than jump into the fray and over-communicate, I communicated less often and less thoroughly than I should have. The lesson: You can never communicate too much and never be open enough to engaging in honest, transparent dialogue. It's a tonic for so many ills.
So what's it like working for Mike Bloomberg?
He's incredibly engaged, incredibly excited, incredibly hands-on. He's absolutely taking a very active role in everything. He's very intense and data-driven and demanding, but has a good sense of humor, which can break the ice in that intensity.
https://digiday.com/?p=106628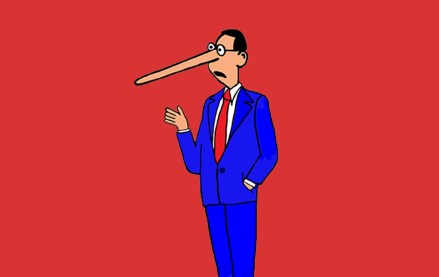 October 3, 2023 • 7 min read
•
•
A new definition for MFAs is available but the vague nature of the guidelines is leading to a lack of standards that might prevent adoption.
October 2, 2023 • 1 min read
•
•
The publishers who attended DPS were focused on the potential upsides of applying the technology to their operations while guarding against the downsides.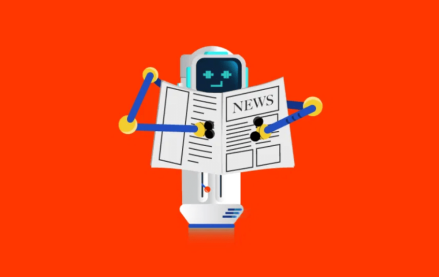 October 2, 2023 • 4 min read
•
•
Now that ChatGPT users can surf the internet for information, some publishers are reconsidering the weight of the issue.