Birocratic: The DJ who unwittingly provided the soundtrack to BuzzFeed video
September 17, 2015 • 4 min read

If you've ever watched a BuzzFeed video, chances are you've heard the music of Birocratic.
In 2013, independent music producer Brandon Rowan, 22, discovered after a tremendous spike in traffic to his site that his instrumental hip-hop songs had become the soundtrack to many of the digital media company's viral videos, providing him overnight with the kind of widespread exposure that even signed musicians could only dream of.
Producers at BuzzFeed Motion Pictures had determined that Birocratic's jazzy hip-hop beats (posted online for use under Creative Commons license) had made a perfect compliment to many of their quirky videos like "Problems Only Girls With Curly Hair Understand" (1 million views), "6 Foods You're Eating Wrong" (more than 12 million) and "Is Asian Glow Real?" (nearly 2 million).
"We indeed worked with Birocratic a lot in our early days when we were small and his library of music was easily (and, of course, legally) accessible to our team of producers​," a BuzzFeed spokesperson told Digiday. The video division continues to use his music for their content.
By cranking out more than 70 videos a week on a limited budget beginning in 2013, BuzzFeed was hungry for freely licenseable music, and Birocratic's atmospheric, bass-driven songs suited their needs. With his music featured in 30-35 of their most popular videos, the producer's sound has become as synonymous to the company as their quizzes and GIFs.
Hot on the heels of the news that BuzzFeed's Los Angeles division will be greatly expanding with grandiose plans to become one of the "largest tech startups in Los Angeles by office-space footprint," it's likely you'll be hearing a lot more of Birocratic's music in the months to come.
The music producer spoke to Digiday about his surprise role in BuzzFeed Motion Pictures's successful rise.
When did you realize that BuzzFeed had used your music?
I guess it was February of 2013 — one day, out of nowhere, I saw my SoundCloud traffic spike something like 1500 percent — it was crazy. I had to Google myself for hours to find out why, but I eventually found my way to that first BuzzFeed video.
No one over there contacted you about using your music?
I didn't receive contact from anyone there. They used two more of my songs in their videos before I heard from someone about a month later. The guy who reached out was a video producer and had made all three videos at that point. He said he'd discovered my music while browsing SoundCloud for Creative Commons-licenseable background tunes. My music happened to be perfectly situated for that need, and I'm really grateful for having that chance.
You're not mad?
To illustrate the impact it's had, I had 400 followers at that point. Now I'm on my way to 3 million plays on SoundCloud and 18,000 followers. It's been incredible for me.
Has that translated into anything tangible for you? Any significant gigs or deals?
When the relationship started, I was completely unknown — I'd released my first short beat tape, "beets," a few months earlier and it hadn't really garnered much of a following. By the time I released "beets 2," I'd grown to over a thousand followers and the momentum hasn't stopped.
Anyone else use your music since?
There have been a good number of high-profile vloggers and content creators using my beats since, which constantly helps expose my music to new segments of the population. But BuzzFeed was the first and they've been incredible for helping me promote my music ever since.
Has your music ever made it into BuzzFeed's sponsored content?
BuzzFeed has used my music for one branded video, yes, about a year and a half ago. I have a solid relationship with several of the video producers there, so one of them reached out to see if I'd be interested. Obviously, it's nice to license my music for a purpose that will compensate, but they're such a great group of people that I can only appreciate their giving me a platform to promote my music to millions for free.
Because you released you licensed your music under Creative Commons, that means you're not getting paid for these millions of streams, right?
My music is available freely for anyone — even commercial purposes. I have to bite my tongue sometimes letting anyone use my music for free (the only stipulation I put forth is that I must be credited by name, song title, and linking to my Bandcamp) because it's admittedly rare that I like what people do with it. I'm not the biggest rap fan in the world — I am and always have been more of a beats-centered person — so the fact that anyone can grab up my tunes and rap over them is sometimes uncomfortable. But I ultimately would rather see that people appreciate my work and wish to spread it around. So BuzzFeed does not have to pay me, but the traffic they drive to my Bandcamp page, where my music is sold, makes it more than worth it.
So it's been a net positive?
I've made the top eight on Bandcamp's hip-hop charts with every release since BuzzFeed started using my music. I think that fact speaks for itself.
Image courtesy of Birocratic, altered by Matthew Fraher.
https://digiday.com/?p=135298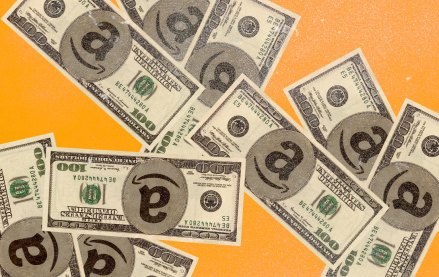 September 27, 2023 • 6 min read
The agency accused the e-commerce giant of conducting a range of anticompetitive behaviors that hurt both shoppers and sellers.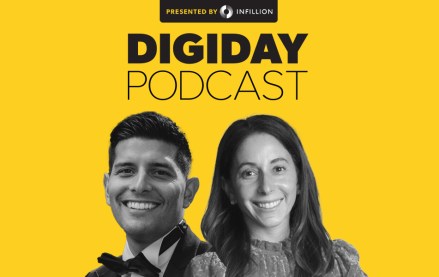 September 26, 2023 • 3 min read
In a live recording during the Digiday Publishing Summit, the news executives called for more nuanced conversations with advertisers around their brand safety concerns.
September 26, 2023 • 4 min read
After investing in one generative AI startup and suing another, the company will let customers create images on its website and an API.