With its purchase of Adap.tv yesterday, AOL upped its investment in the advertising technology arena significantly. But ultimately the purchase isn't about squeezing more dollars from digital ad budgets, executives said. Long term, it's about positioning AOL in a place where it can tap into TV dollars.
Yesterday AOL CEO Tim Armstrong repeatedly stressed his desire to "capitalize on the shift" from traditional television to online. The acquisition, he said, will help.
"We think there will be a significant opportunity in the TV space as traditional TV moves to the Internet," he told Digiday. "We believe programmatic video will be a decade-long opportunity."
It's telling, too, that Adap.tv will not be housed along with AOL's other ad tech assets under its Networks division, now run by former Razorfish CEO Bob Lord. It'll live instead in a separate video unit, managed by video SVP Ran Harnevo. That division is squarely about video. With video syndicator 5min and a wealth of video of its own, AOL can now go to mid-tier publishers with a nice story: Run videos on your site, along with the ads supplied through Adap.tv, and you'll get higher CPMs than your regular display ads, which are mostly fetching bargain prices.
"We're seeing the move of TV dollars into the Web, and at the same time, we're seeing the move from manual to programmatic buying," Harnevo said. "This will help us capitalize on both."
Is this wishful thinking? Perhaps. After all, the shift of TV dollars to the Web is predicted as often as the Year of Mobile. TV remains the giant with brands, and the online video industry is a mere speck in comparison. According to eMarketer, U.S. online video advertising will be a $4 billion industry this year. TV will be 17 times as large, clearing 68 billion.
Adap.tv itself is rather small, with industry watcher StreamingMedia.com putting its 2012 revenue at $85 million. And the market for online video itself is of dubious size, StreamingMedia.com's Dan Rayburn points out. "People have been making a lot of predictions about the size and growth of the online video ad market, but the truth is, the market has simply not grown as fast as some want to imply," he wrote.
Dave Morgan, a former top AOL executive and current CEO of TV ad targeter Simulmedia also cast doubt on the TV ad money spin.
"It's a good move for AOL, though I don't think that it gets them TV money," he said in an email. "Web video as its category is growing fast and will be sucking money out of display and print, so AOL needs a scaled offering if it is going to participate in that market as it grows from $3-4 billion a year to $6-7 billion over the next few years. They need a company and tech to aggregate and monetize video inventory beyond what they have of their own, so Adap.tv should be able to give them that.
"Agencies, too, are preparing for a shift in the way they buy video advertising. Historically, it's been digital teams that bought online video ads, but that's beginning to change. Increasingly, agencies are organizing and training their teams to buy both TV and online. It's becoming more centralized, they say. It's that trend that AOL is hoping to capitalize on, since TV budgets typically remain considerably larger than those allocated to online video."
"Right now, Adapt.tv is really Web video," said David Smith, CEO of media agency MediaSmith, though he acknowledged that the company might provide AOL with "a good platform" to extend into targeted or "addressable" TV ads.
According to AOL, that's specifically why it chose Adap.tv over the other video-related ad tech options in the market. AOL was evaluating potential acquisition targets for over a year, Armstrong said, but felt others in the market, such as YuMe and Tremor Media, relied too heavily on a typical ad network and media arbitrage approach. Adap.tv brought the most robust technology to the table, he said. Coincidentally, YuMe issued an IPO at $9 a share yesterday, lower than the $12 it had previously hoped.
Harnevo stressed that Adap.tv wasn't acquired to help AOL sell its own inventory, either. Rather, it plans to sell it to third parties strictly as a pure technology offering. What's more, it believes firmly that programmatic trading won't have the same downward pressure on pricing in video as it has in display, thanks largely to the scarcity of video ad inventory, and tools such as private marketplaces which Adap.tv provides.
"We believe this type of technology will power both premium and non-premium," he said. "The technology itself doesn't affect the pricing; the supply does."
https://digiday.com/?p=45890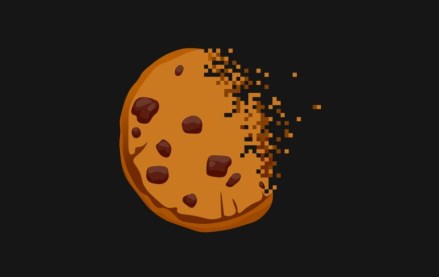 September 21, 2023 • 9 min read
Publishers who attended the Digiday Publishing Summit opened up about their top challenges, concerns and curiosities during closed-door, anonymous town hall meetings.
September 21, 2023 • 3 min read
WBD is seeing ad revenue growth from its YouTube channels and engagement on Threads surpass performance on X.
September 21, 2023 • 4 min read
Powering all of Amazon's hardware is an updated large language model, that could help connected devices actually be smarter.