When it comes to multi-party efforts to clean up an industry, conflicts are the norm, not the exception.
AdBlock Plus assembled members of 15-odd publishers, agencies and industry groups for a  private dinner on Tuesday night to dish on the future of ad blocking. On the agenda: hashing out the details about the company's "acceptable ads" board, an independent industry-wide body that will help figure out which ads will make it past AdBlock Plus's filters.
While AdBlock Plus parent company Eyeo insists that it's using its ad blocking clout to clean up the Web, the company has been dogged by claims that it's built its business model around extorting publishers and advertising companies. While the majority of companies added to its whitelist got there free of charge, 70 others, including, according to reports, Google and Taboola had to pay for the privilege. The IAB has called the model "highway robbery."
"There does feel like there's misaligned incentive," said Ari Rosenberg, president of IPC Pricing. "When you think about it, what they really want is for more bad ads to be served, so more people join their universe."
That conflict of interest, whether real or perceived, has complicated the narrative that the ad blocking problem can best be solved by companies whose bottom lines are tied to its outcome. Eyeo's vision is to create an independent body of ad tech companies, publishers, and browser makers to approve additions to the list free of external influence, even its own. But when it comes to such schemes, conflicts are inevitable. A company such as Google might champion the rights of Web users when it comes to their right to install ad blocking software, but would be less enthusiastic about how those rights hurt its core advertising business.
"I have concerns about a standards-setting process being led by another intermediary with a questionable business model," said Jason Kint, CEO of Digital Content Next. "These discussions have a better chance of actually addressing consumer concerns if they're held in a neutral venue with a track record of successfully developing standards."
Craig Spiezle, executive director of The Online Trust alliance, said that the industry's vexation over ad blocking mirrors the mood of paranoia in the email marketing world circa 2004, when email marketers cried foul over their messages being filtered by Internet companies. That created a market for companies such as Return Path, which added marketers to its certified whitelist in exchange for an annual fee. GoodMail Systems, which shut down in 2011, charged marketers for each email they wanted push messages through email filters.
Industry-wide attempts to define what is and isn't acceptable are also likely to fall victim to the general squishiness of the word "acceptable." AdBlock Plus currently says an ad is acceptable if it's static, text-only, clearly marked and doesn't interfere with or distract from the browsing experience. The definition has its limits, however. Taboola's recommended content widget, for example, which AdBlock Plus says is an acceptable format, hasn't been accepted by members of AdBlock Plus's forums, who say that the format regularly violates their idea of what should be acceptable.
"Is it really enough that ad fits in naturally and isn't intrusive, or should 'acceptable' also mean the ad is truthful and isn't trying to trick users?" said Dan Greenberg, CEO of Sharethrough. "There's a case to be made that we should be looking at this from the standpoint that the user should be the one defining what's acceptable and what isn't."
https://digiday.com/?p=144950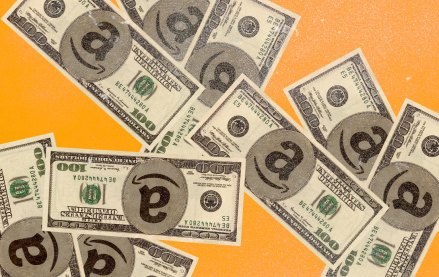 September 27, 2023 • 6 min read
The agency accused the e-commerce giant of conducting a range of anticompetitive behaviors that hurt both shoppers and sellers.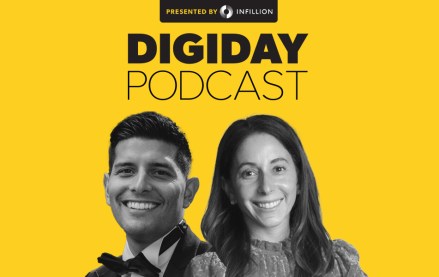 September 26, 2023 • 3 min read
In a live recording during the Digiday Publishing Summit, the news executives called for more nuanced conversations with advertisers around their brand safety concerns.
September 26, 2023 • 4 min read
After investing in one generative AI startup and suing another, the company will let customers create images on its website and an API.