Erin Nelson joined social commerce company Bazaarvoice in October 2010 after a dozen years at Dell, where she spent her last two years as chief marketing officer. During her tenure, Dell was a leader in adopting social media as part of its marketing strategy, continuing a trend the company began following its "Dell Hell" experience in 2005. She spoke to DIGIDAY about the challenges social media presents to CMOs, the perils of focusing just on Facebook, and why its unwise to overlook the importance of data when assessing the value of social to a marketer.
People in the agency business cites CMOs' short tenure as a reason the ad business is perpetually behind consumers. Do you think that's true?
It comes back to whether we have a good strategic view on what we want to accomplish. I think that can outlast a person. What are we trying to accomplish in the market? What will we look at with success? When you have that it's not about one person. People can change but if the road map is the same, it won't get upset every time. At Dell we invested a lot energy into our purpose, brand strategy and driving differentiation in the marketplace. It's a multi-year road map. My successor Karen [Quintos] is running with it. Agencies are being held to a more challenging standard. The complexity is high. Agencies are not always are good at that yet. Agencies are being asked to be good at many things. It used to be brand positioning, film and print. Now agencies are being asked to be good at social, CRM and other things. A lot of agencies are struggling at those.
What's the biggest problem facing a large-company CMO?
The biggest problem is figuring out how to do social — how to invest in it, how to get an ROI and how to do it globally. A lot of CMOs want a Facebook or YouTube strategy. You can't have a strategy measuring things like likes or video views. You have to create an integrated strategy across all of them that leverages a lot of the assets a brand has built up over the years, the website and other brand assets. I look at Old Spice as a great example of doing this well. It was a really terrific social strategy but it was anchored in TV. It wasn't just a social strategy. What it didn't do is just look to create a bunch of fans. It created an integrated strategy across multiple channels. The trick is how do you keep doing that. As a CMO there's a lot more channels to optimize. When i was a brand manager at P&G we had to get three things right. We had to get our national broadcasting right, Sunday supplements and packaging. The number of touch points has exploded and you have to get them all right. CMOs are also struggling with measuring the impact of social. It's difficult to know how much to invest. We did a survey a couple months ago that showed only 40 percent of CMOs tracked ROI effectively in social initiatives. Sixty percent are saying they have no idea how to measure this. it's challenging as a CMO to advocate for a budget when you can't tell your CEO what effect it has. The third thing is the scale and reach social will have in the organization. Every single person can be a media beacon and interact on behalf of a brand. How do you make sure you have the right people engaged socially and are representing a unified voice to the market? The scale can be daunting without an organizational plan for how do it.
Word of mouth is clearly powerful but it's so amorphous that it seems hard for organizations to move from talking about how important it is to actually doing tangible things to move the business forward. Why?
A lot of people love to talk philosophically about word of mouth but are afraid of customers and what they're going to say. This conversation is happening with or without them today. They can be part of it and learn from it or stick stick their heads in the sand and pretend it's not happening. The ones moving forward are making sure that every conversation is making them smarter. It's easy to get started. There are tools people want to take part in.Thousands of people are engaging. The challenge isn't that people don't have anything to tell you, it's how to get structured data learn from it. We asked Keller Fay why people do ratings and reviews. It turns out people do that because they're benevolent. They want to help others. They actually want to help brands get better. They want to give brands props for doing well.
If there was one thing you'd change about the digital marketing business, what would it be?
The challenge in digital economy is you can't keep throwing things at customers and expect them to process it. As marketers it can't be just about more, more, more. The digital economy allows us to have real-time messaging all the time. Just yelling more and louder doesn't really help. By measuring things like eyeballs, clicks and likes we're missing the point. It's about loyalty and passion for brands.
What's an under-appreciated aspect of social?
The big shinning beacon for me as a marketer is the data, insights and intelligence it gives us. Engagement and social information ought to make us brilliant marketers. We always had degrees of separation from what our customers thought. Web analytics taught us what, not why. Social teaches us why customers do what they do. Understanding the why is going to make us better marketers and make better products. That enables everyone to win.
https://digiday.com/?p=5947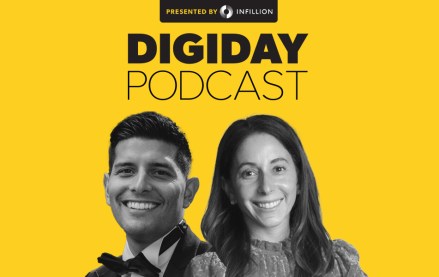 September 26, 2023 • 3 min read
In a live recording during the Digiday Publishing Summit, the news executives called for more nuanced conversations with advertisers around their brand safety concerns.
September 26, 2023 • 4 min read
After investing in one generative AI startup and suing another, the company will let customers create images on its website and an API.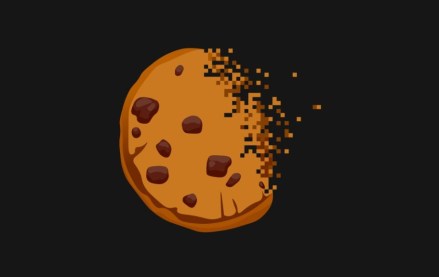 September 25, 2023 • 1 min read
During the Digiday Publishing Summit, execs from companies including Condé Nast, Dotdash Meredith and Thomson Reuters assessed the industry's readiness.