In 2014, The New York Times axed its top editor, saw its struggles with the shift to digital revealed and succumbed to a 100-person newsroom cut. The paper, perhaps the most closely watched news outlet in the country, also experimented with new advertising and news products aimed at new audiences. Not everything was a runaway hit, of course, but with more subscribers in digital than in print, the Times still stands as a rare paragon of digital success among traditional publishers. Here are five things we learned from the year at the Gray Lady:
Innovation is painful.
The difficulty of adapting to digital isn't news to those in traditional media, but the candor of the Times' internal innovation report that was leaked in May thrust those issues into the broad daylight and focused the rest of the industry on them as never before. The report detailed longstanding cultural and organizational shortcomings that have prevented the newsroom from taking full advantage of the Internet, and showed clearly how the qualities like editorial independence and a deliberative news-production process that contributed to the paper's greatness may be holding it back from becoming a modern media organization, which requires speed and cross-departmental cooperation.
Paywalls are hard.
The good news: Since the Times introduced its paywall in 2011, digital-only subscriptions have soared to 875,000. The bad news: The rate of growth has leveled off; in the third quarter, digital subscriptions added just 1 percent to circulation revenue. There's a finite number of people who are willing to pay for access to Times journalism in a sea of free news and information, and the Times appears to be approaching that level. Other attempts to charge consumers haven't fared so well: The Times shut down its $6-a-month NYT Opinion app and admitted its $8-a-month NYT Now, an entry-level product aimed at millennials, wasn't catching on as hoped. Then it cut its newsroom staff by 100. Its new editorial vertical, Cooking, has been well received, but plans to charge for it haven't materialized.
Surprise: Millennials read the Times.
Millennials may not be signing up in droves for the NYT Now app, but the conventional wisdom that young readers can't be reached by traditional news outlets is just wrong. Despite the rash of new millennial-aimed online publications from BuzzFeed to Elite Daily, traditional media are still getting a fair share of readers in their 20s and 30s. Included in this is the Times, which, it turns out, gets more millennial readers than new media darling Vice. (Whether they're just using their parents' Times digital subscription is another question.)
Print isn't dead yet.
In the aggregate, print ad budgets are shrinking, not expanding. And the Times flagellated itself in its Innovation report for putting too much attention on print at the expense of digital. But print (whose CPMs are much higher than digital) is still the engine driving traditional publishing. At the Times, three-fourths of its advertising revenue comes from print ads. So it stands to reason that it's planning to release an overhaul of its Sunday magazine early next year, with thicker paper stock, and it's also considering adding new print sections, despite having cut back on them in recent years.
Native ads don't have to suck.
The Times was far from being first to implement a native advertising strategy, but once it did, it quickly set a new standard for native ads — a controversial format that has been called deceptive to readers and dismissed as advertorials with a new name. The Times' secret sauce was hiring people with journalistic gravitas and empowering them to take a multimedia, storytelling approach to ads that would approach the quality of the Times newsroom. With attention-getting ads for Netflix's "Orange is the New Black," Cole Haan and others, the Times' native ads also contributed to a 16.5 percent uptick in digital advertising in the third quarter of 2014.
https://digiday.com/?p=99471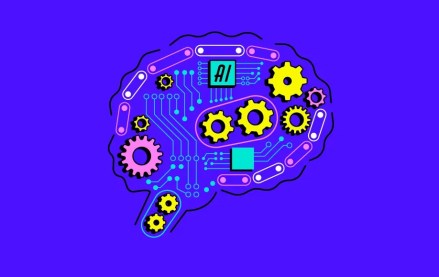 December 11, 2023 • 5 min read
As Google and Meta roll out new features, startups like Runway are finding new ways to compete for enterprise clients.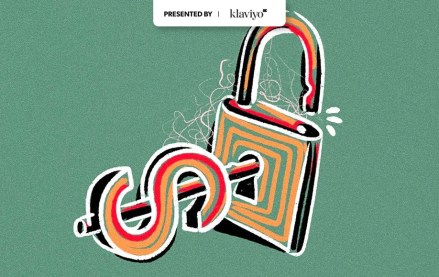 December 8, 2023 • 5 min read
Future plc's CFO Penny Ladkin-Brand announced on Thursday that she is stepping down, as the U.K.- based media company reported declining revenues and a new two-year investment plan to get back to growth.
December 7, 2023 • 13 min read
In this week's Media Briefing, publishing executives share how the task forces they created earlier this year to oversee generative AI guidelines and initiatives have expanded to include more people across their organizations.