As online video consumption continues to climb, advertising budgets have swelled to match.
Much of that action happens on YouTube, which owns a huge chunk of the digital video ad market, but probably won't capture much more in the coming years. It's an exciting market for publishers, which are looking to counter declining display ad rates. The rise of programmatic buying also has enthused budget-savvy brands and agencies, and video publishers are slowly coming around to embrace the new tech.
Here's what the market looks like today — and how it will take shape in the years to come.
The digital video ad market will grow faster in 2014 than future years.
The U.S. digital ad spend will grow to $5.9 billion this year, up 56 percent from 2013, according to eMarketer data released last week. But that growth will cool in future years, declining to 13.9 percent by 2018, when the total digital video spend will reach $12.82 billion, eMarketer forecasts.
The research firm cites two trends to explain the dwindling growth. The first: proliferation of premium subscription services like Netflix or Amazon Prime Video, which don't serve ads. The second, less obvious factor: the growth of mobile video. Mobile video consumption has surged 532 percent since 2012, according to video technology specialist Ooyala. But mobile videos tend to be shorter, and have shorter, less expensive ads accompanying them, so that sector actually suppresses the overall market, eMarketer reasons.
YouTube owns almost a fifth of the U.S. digital video ad market.
Video streaming giant YouTube will generate $1.1 billion in video ad revenues in 2014, according to eMarketer. That's 19 percent of the total U.S. digital video ad market. The research firm expects the Google-owned site to grow its video ad revenues in line with the overall market, predicting its market share will remain relatively steady over the next several years.
YouTube is better at converting customers than other social advertisers.
There's a reason YouTube will attract more than $1 billion in video ad dollars this year: The site has a greater effect on consumers' purchasing decisions than Facebook, Twitter, or Google+, according to a September report on social media advertising from AOL Platforms.
After tracking 500 million clicks and 15 million conversions during early 2014 using Convertro's attribution technology, the report authors determined that YouTube is the strongest of the social networks at introducing new products (the first stage of the purchase funnel) and closing sales (the last stage of the funnel). Twitter is strongest at the middle stage of the buying cycle, where consumers see retargeted ads or other marketing efforts intended to rekindle interest in a familiar product. YouTube also proved most likely to convert users into buyers based on its own video ads alone, meaning purchasers had no exposure to a product through other social channels.
Programmatic is taking over.
Programmatic isn't just for display ads. Around 30 percent of publishers' total video ad inventory is now sold programmatically, according to a report AOL-owned Adap.tv released this week. Just over half of publishers surveyed now make their "premium video inventory" available for purchase through programmatic environments, up from 36 percent of publishers that did so last year.
Private marketplaces account for some of that adoption, with 32 percent of publishers running private video ad marketplaces, up from 20 percent last year. A majority of publishers (55 percent) said they plan on starting or participating in a private marketplace within the next 12 months.
Digital video ad money is siphoned from display and TV budgets.
Video ad buyers are shifting resources from other advertising venues — particularly display, broadcast TV, and cable TV — to their digital video spend, according to the Adap.tv report. Display is the biggest loser, with nearly half of ad buyers surveyed (47 percent) saying they've decreased their display budget to increase their video spend. Brands in particular have dramatically shifted their priorities over the last year. Today, 50 percent of brands have tapped their display budgets to bolster online video, compared to 30 percent last year; and 40 percent cut their cable budgets for online video, compared to just 10 percent last year.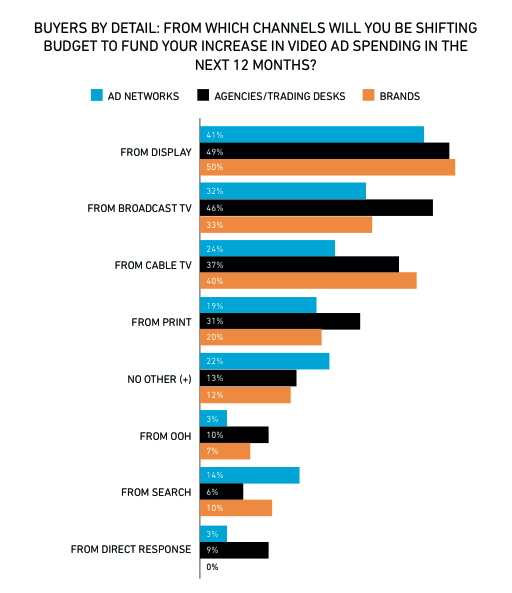 https://digiday.com/?p=88332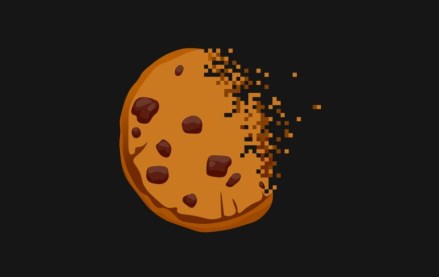 September 21, 2023 • 9 min read
Publishers who attended the Digiday Publishing Summit opened up about their top challenges, concerns and curiosities during closed-door, anonymous town hall meetings.
September 21, 2023 • 4 min read
WBD is seeing ad revenue growth from its YouTube channels and engagement on Threads surpass performance on X.
September 21, 2023 • 4 min read
Powering all of Amazon's hardware is an updated large language model, that could help connected devices actually be smarter.