'We're doing an evolution': Inside Playboy's extreme makeover
September 12, 2019 • 9 min read
•
•
There was a time when nudes were the focal point of Playboy. But in 2019, that couldn't be further from the truth. Sure, you can still find the occasional provocative photo, but Playboy has gone from pin-up blonde bombshells to touting diversity, inclusion and feminism. It's an interesting move for a brand that built a multi-million-dollar business on objectifying women. If you've paid attention to Playboy's content — in print and digital — the past few years, the change has been happening. While it's been gradual, in 2018, the brand began ramping up its editorial and branding shift to find a place in a world where Heff's smoking jacket would seem grossly out of place.
At the helm of Playboy's cultural transformation is executive editor Shane Singh and Anna Ondaatje, vp of brand and marketing at Playboy Enterprises, who have been pivotal in bringing the brand up to the current era. "We're doing an evolution," says Ondaatje. "Around this time last year, we did a ton of soul searching to kind of figure out, 'OK, who are we? Who do we want to be moving into the future? How does this brand have an impact today, and what is our purpose in the world?'" What they saw was a cultural shift in society that made the kind of swaggering masculine-dominated sexuality championed by Playboy outdated. "There's a ton of conversation around sex positivity, and there's a conversation around sexuality, gender fluidity, exploration of pleasure, and what's the role of pleasure in a world today where we're increasingly kind of tied to our to-do list?" says Ondaatje. Playboy wanted to re-evaluate how the brand could incorporate all of these things, so it examined its core DNA. All of that work drilled down into its current mission: to create an inclusive culture where all people are free to pursue pleasure, "re-embracing these ideals of freedom of free expression, of sexuality, and appreciating pleasure without having to apologize for it."
Singh took on his role as digital director of Playboy.com in October 2017 when the #MeToo movement emerged. To help Playboy find its footing, he studied other men's magazines to see how they were covering conversations around #MeToo. To get to a point where Playboy was able to embrace change focused on consent, for instance, Singh began having conversations with writers working to determine what Playboy's place and voice could be. Two years since, it has evolved into having #MeToo founder Tarana Burke in their print magazine. "It's not something that can be done overnight," says Singh. "It's been a lot of conversations [and] takes a lot of listening to figure out how to approach this."
"What Shane and the editorial team have done, which I'm incredibly proud of, is they've created a space for questions for open dialogue, for non-judgment in a time when there's a kind of seed for change in terms of how we think about these issues and culture. So we've really focused on listening ourselves," says Ondaatje.
In December 2018, Playboy announced it would become a quarterly publication in order to help them transform their mission and not necessarily be beholden to a news cycle. Instead, Playboy's issues now fall into four brand themes: winter is equality, spring is speech, summer is gender and sexuality, and fall is about pleasure. "The idea is you're not really necessarily relaunching something; you're reintroducing people using knowledge that they already know," says Singh. "They're just not aware of it if that makes sense."
While millennials and Playboy's primary consumer audience didn't grow up during the 1960s and 1970s of free love and sex and civil rights, the brand is trying to bring its newest audience back to the key causes that were a part of Playboy's origins. For instance, their Free Speech issue featured Lizzo in the same issue as Michelle Wolf, Seth Abramson and Yumna Al-Arashi. "There's no other way that we would have been able to include those voices, and we feel like bringing those voices together to further the work that we want to do," Singh says. "It makes it creatively and editorially really challenging, but really interesting for me."
The drop of a viral Ezra Miller feature in the winter 2019 issue was a clear signal of change for the brand. Miller, a queer actor, musician and artist was shot by queer photographer Ryan Pfluger who has shot everyone from Barack Obama to Angelina Jolie. Miller came up with the idea to sport bunny ears, which Playboy believed in. "We really made sure that there was a lot of cohesion and a lot of discussion around it. It was a lot of discussion to make sure that we knew there was intention behind the creative direction of that piece," says Singh.
That ethos has since carried through to the way Playboy handles every shoot and interview. "With the photographer we really think through not just who's in front of the lens but who's behind the lens and that interaction, and the environment that we're going to create on set," adds Singh.
Recently, Playboy did a Dolly Parton-inspired topless shoot with country singer Maren Morris where the crew and writer were all women. This is the kind of pivot the brand has made in order to make sure that the voice of the person being featured is heard. "We have a strong policy of no surprises," says Singh.
Much of Playboy's growth has been organic the past year. It has gained more than a million followers organically within the past year with zero paid media. With its new quarterly system, Playboy has 234 pages with no ads, so there's no need to curate the issues with advertisers in mind. With no ad adjacencies, they can dedicate the pages to photography and writing and they don't have the pressure to appease advertisers. From a digital clickbait news format, they're not beholden to what advertisers are comfortable with putting their media placements next to.
"We can take on really strong points of view without worrying about alienating a core piece of our business because we're not dependent on that anymore," says Ondaatje. "We no longer have this clickbait model. We also don't have to sell ads on our website, which means that we don't have to be showing how many clicks we can get per article."
So Playboy doesn't need to create churn. When asked about their main source of revenue, Playboy said that it comes from their "lifestyle-driven product" and that "more than $3 billion is spent by consumers against the Playboy brand at retail, with Playboy's revenues split between subscription content, Global Licensing and select owned and operated consumer products businesses."
Barry Lowenthal, CEO of The Media Kitchen, believes that the "socially based conversations" that occur will be a good barometer of the public's sentiment toward the brand. "This change gives Playboy permission to participate in conversations maybe they couldn't participate in before [and] might be a really important indicator that they've been successful," he says.
"Where we see this moving is ultimately in the wings building out Playboy as what it has been before, as the ultimate purpose-driven lifestyle brand where our perspective is pleasuring for all," says Ondaatje. "And building a business around products and experiences that help us deliver on our mission of securing pleasure for all." For Ondaatje, that means focusing on a "psychographic versus a demographic." Something that needs mentioning is the opening of The Playboy Club in New York last year after a 32-year hiatus. Waitresses in bunny bodysuits are now known as "brand ambassadors," but there's still a question of whether or not The Playboy Club's resurgence is contradictory to the way Playboy's editorial platform has evolved.
Singh is aware of this, which is why he refers to the brand's direction as a "work in progress" and an "evolution." But in terms of editorial, Singh sees print and digital as one entity. "Cohesion is really important for us, so [print and digital] are speaking to each other, but you can't do that by just taking the same image in the same headline in the magazine; everybody does that," he says. "You can't put that on Twitter and also put it on Instagram." Playboy's goal is to use their storytelling and amplify different parts for different audiences.
The way that Singh and Ondaatje see the Playboy brand and its long-standing bunny symbol is universal."When you work at Playboy, you realize you see the rabbit head everywhere. You see it on people of all shapes, sizes, ages, backgrounds. For us, it is a symbol of something. The symbol of our themes. Now it's within a very wide range of different products that we offer. We still have to make sure that rabbit head means something." Singh wants to ensure that Playboy, as it stands, is "universal" and upholds the brand's longtime legacy.
For many, the brand's pivot is commendable. "I'm really impressed with how they've rebranded and that they've really grown up. I felt like Playboy used to be for boys, and for boys that didn't grow up, and now it's for a more grown-up audience, and by that, I also mean younger people today who have a much more mature and healthy view of sexuality," says Tema Staig, who's on the board of directors for non-profit Women In Media. Still, she thinks "Playboy had to evolve." "They were just too old-fashioned, and if they had continued the way they had been going, they would not survive," she adds.
There is, of course, the argument to be made that everything comes in waves — brands pivot their messaging constantly. Will this surge of inclusivity stick? We'll have to wait and see. But the team behind Playboy's rebranding is dedicated to keeping up with the world's progress. "One might look back and say, "What took Playboy so long?" But hindsight is always 20/20. They've changed, they're changing or they're trying to change, and time will tell if they're changing enough," says Lowenthal.
https://digiday.com/?p=345898
October 2, 2023 • 1 min read
•
•
The publishers who attended DPS were focused on the potential upsides of applying the technology to their operations while guarding against the downsides.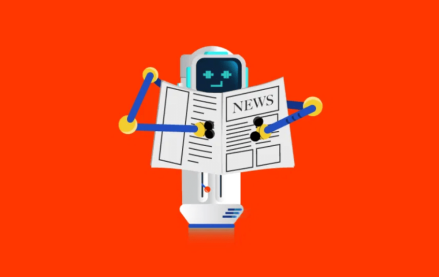 October 2, 2023 • 4 min read
•
•
Now that ChatGPT users can surf the internet for information, some publishers are reconsidering the weight of the issue.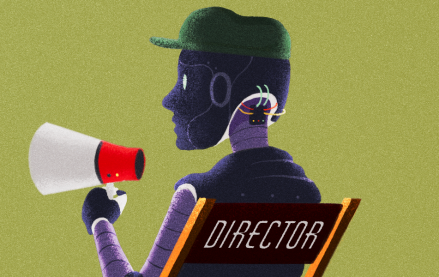 October 2, 2023 • 5 min read
•
•
As Meta makes celebrity-like chatbots, ChatGPT learned to "hear," "see" and "speak" while Spotify is piloting AI-translated podcasts.