The media industry has been talking about the potential of the mobile channel for years, but 2012 will see the channel take large steps beyond just "demonstrating potential," and begin to mature into a sustainable medium in its own right. Here's what to look for in the year ahead:
It's time to monetize
Many publishers and developers have spent the past few years tweaking their mobile products and building their audiences, but have made little attempt to extract revenue from the channel. Social services such as Twitter, Facebook, and Foursquare now attract large portions of their traffic from mobile devices, for example, but have mostly resisted the addition of ads or marketer content. 2012 will see a drastic shift in the attitudes of mobile publishers and developers, with many shifting their focus to actual revenue generation rather than just talking about the "growing potential" of the medium. To quote Rod Tidwell, "Show me the money."
The rise of the mobile Web
In the beginning, there were apps. But as the mobile landscape becomes more fragmented both in terms of devices and platforms, publishers and developers need to find ways to reach their audiences regardless of hardware type or operating system. Thanks to HTML5, the mobile Web is rapidly becoming the easiest way to do that. In 2011 the FT launched a full-featured mobile Website with app-like functionality, while Subway is currently planning a mobile commerce push centred around the mobile browser versus native applications. Meanwhile social networks such as Twitter and Facebook are investing heavily in native Web mobile experiences. Expect more publishers and service providers to turn their attentions to opportunities on the mobile web versus native applications in 2012. Apps had their day in the sun; it's time for the mobile Web to shine bright.
Tablets boom, publishers prosper
Don't be fooled by your fellow passengers in business class: iPads are still fairly niche to the overall population. That should change. Amazon upended the market with the introduction of its $200 Kindle Fire in November. This is going to push tablets into the mainstream at a breakneck pace. That prospect will have publishers licking their lips. Smartphone use is driven primarily by utility rather than consumption, which has proved difficult to monetize, but tablets don't have that problem. Their users are engaged, firmly in content-consumption mode, and more receptive to ads and marketer content as a result. Publishers will continue to experiment with revenue models for their tablet properties, but the nature of the devices coupled with their growing scale means publishers have a lot to gain in 2012.
Mobile carves its own ad path
Online ad execs frequently talk about mobile advertising following in the tracks of online in terms of its development. As with the desktop web, the mobile ad ecosystem has gravitated towards standardized display ad formats, often traded through networks and exchanges, for example. But so far that model doesn't really seem to be working. Despite some high-profile examples, mobile ad investment continues to lag, suggesting marketers aren't exactly thrilled by the opportunities on offer. In attempts to remedy that situation numerous firms are now experimenting with more "mobile-native" approaches, with formats that are perhaps more appropriate to the mobile context than flashing banner ads. The mobile media owners and ad-tech vendors that prosper most in 2012 could be the ones that look for the differences between mobile and desktop devices and ad experiences, rather than the similarities.
Privacy takes center stage
Inadequately addressed privacy concerns could severely hamper innovation in the mobile space next year. 2011 saw numerous examples of smartphones tracking users' behavior without their knowledge, many of which attracted the attention of the regulators such as the FTC. Meanwhile, numerous companies are already using privacy-sensitive technologies such as device fingerprinting, which will inevitably alienate consumers if they're not applied transparently and responsibly. Mobile has the potential to offer contextually relevant content and ads like no other medium, thanks to access to location data, and features such as audio recognition and near-field communication, but as innovation in the area progresses at such speed privacy will inevitably play an increasingly prominent role in 2012. The word "creepy" is used too often in consumer-privacy discussions, but it's hard to avoid it when playing out some scenarios. Unless the industry focuses on laying privacy foundations correctly now, the whole house could come crashing down around it.
https://digiday.com/?p=1280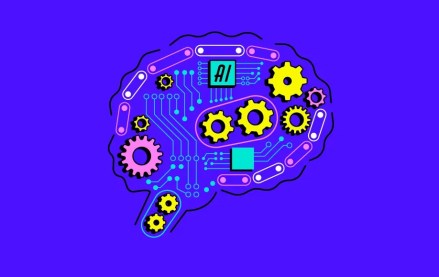 December 11, 2023 • 5 min read
As Google and Meta roll out new features, startups like Runway are finding new ways to compete for enterprise clients.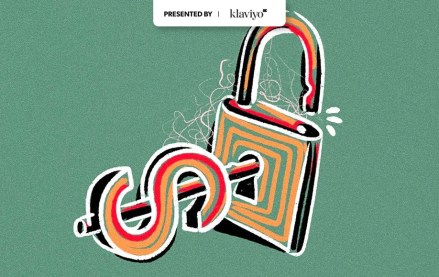 December 8, 2023 • 5 min read
Future plc's CFO Penny Ladkin-Brand announced on Thursday that she is stepping down, as the U.K.- based media company reported declining revenues and a new two-year investment plan to get back to growth.
December 7, 2023 • 13 min read
In this week's Media Briefing, publishing executives share how the task forces they created earlier this year to oversee generative AI guidelines and initiatives have expanded to include more people across their organizations.