The short tenure of the chief marketing officer is a staple of nearly any digital media conversation. According to the latest numbers from Spencer Stuart, the average CMO tenure for 2010 was 42 months, up from 35 months in 2009. Digiday narrowed the focus to the top 50 Interbrand brands and found an average tenure of 54 months or 4.5 years. The bottom line: CMOs typically aren't on the job for a long period of time. The question is why.
Digiday asked executives from Visa, Fankix, Nissan, Ogilvy, Ignited, Leapfrog Online, iCrossing and Buzzfeed why CMOs are jumping ship so fast and the effect on brands.

Alex Craddock, head of North America marketing for Visa 
The short lived CMO tenure does pose challenges for brands. The challenges is around consistency and continuity and when you are trying to build brand equity continuity and consistency wins every time. A new CMO often means a new agency and new agency relationships. With our agencies, we've been working with them for years and have built a relationship with them and an understanding around the brand and its goals and strategy. Now on the question of why CMOs are jumping ship, often it gets tied back to businesses changing directions.

Erich Marx, social media chief at Nissan
When a CMO exits, it signals change is almost certainly on the way. It's human nature for newly appointed CMOs to want to pursue strategies and tactics that represent change. This can be both a good thing, but also risky. Brands need to ensure that core values and organizational DNA live beyond the change a new CMO may bring.

Geoffrey Colon, vp of social at Ogilvy
[CMOs are often] the voice of the consumer and are turned to by everyone else in an organization to reflect that voice properly when establishing the brand marketing communications. I feel this role can cause tension between a CMO and a CEO, COO or CFO who are tracking every spend and may not leave much room for experimentation and request established ROI. It's also quite possible the evolution of the role in the past few years has caused turbulence. Many CMOs must figure out where to spend marketing dollars based on the big data landscape and consumer behavior that moves at a more rapid rate due to technology and social media. This is a scary factor for many CMOs who may not be heavily trained in analytics as a result of classic MBA backgrounds more than one rooted in mathematics. Some CMOs are collaborating more internally with CIOs in order to adapt to this evolution and to succeed. The biggest problem to brands as a result of this situation is there are no five or ten year plans. There is no way to establish a brand story timeline because CMOs usually want to hit quick return figures to show their marketing plans are working and keep shareholder confidence. The best brands going forward will establish a tenure policy for CMOs as it's important for this c-suite executive to have the opportunity to evolve the brand beyond simply 8 or 12 quarters.

Eric Johnson, president of Ingited
I was on the brand side for a long time and I have my own slightly different perspective. There are a lot of different issues that play a part in this CMO tenure issue. The first is there is an impatience in the effectiveness of marketing. People want results right away and it is probably because the economy has been in the toilet for a few years, so there is a pressure on reporting how marketing is working [for a brand]. Accountability is another issue. This whole need to prove performance is alien to people and that is a digital dimension to this [issue of CMO tenure]. Third is I am seeing a renewed urgency by brands to do something different. Brands are realizing it is time to ramp things up. And yet, I have seen a lot of companies hiding under the table, relying on the same old people. Others are realizing they need to find people who are digitally relevant. How it affects brands? It varies case by case. Some brands have been sleepy and wet by the old ways and they can be invigorated by new blood. But others are seeing good results regardless of whether they have a CMO.
Jason Wadler, evp of Leapfrog Online
Today's top-performing CMOs understand the need to demonstrate impact through hard revenue and sales growth. The more CMOs can align to key business needs and true financial metrics that matter to their CEO and board, the longer their tenure will be. Otherwise, if left to subjective measures, the unfortunate short-tenured CMO trend will continue.

Steven Cook, CMO of FanKix and former CMO of Samsung
The reason it is that low relative to other c-level peers is that marketing is changing so fast and so much. There's a bit of discord between the c-suite level of understanding for what is transforming in the marketing world as people become more empowered and are taking charge of the dialog. That transformation and lack of understanding makes it more difficult for the CMO than it ever has been. Marketing people can't recommend things just because of their gut feeling. It just does not cut it anymore. They need a strategy that they will be able to back up with numbers. The CMOs job is shifting with the influx of digital technology and channels and I believe that it why a lot of execs aren't sticking around. It is a bad thing for the brand. It forces senior marketing people into thinking in the short-terms as opposed to long-term brand building. And that may not be the best idea in a down economy. Consumers aren't going to respond just from one effort. It takes a while to build out a strategy. It's not a wise thing for a CMO to have a short-term perspective.

Andy Wiedlin, chief revenue officer at BuzzFeed
A few years ago I read the stat that the average tenure of a CMO was only 18 months. And that interval was more driven by CMOs getting fired rather than bolting for greener pastures. So I don't find the 4-year stat as alarming. The marketing landscape changes so quickly that CMOs can have an immediate impact and effect change much more quickly. Success and failure are easier and faster to assess. Change agents and innovators will always be in demand, so the market rewards smart risk takers.
Don Scales, president of iCrossing
CMOs too often are viewed as the chief message makers. CMOs can become more valuable by using digital technology to build connected brands, or close relationships with their audiences. The digitization of marketing is a driving force in business today that goes beyond messaging; brands need leaders that are comfortable getting uncomfortable. While the CMO may change the charge remains the same — it's about brands building connected relationships with the customer.
https://digiday.com/?p=12332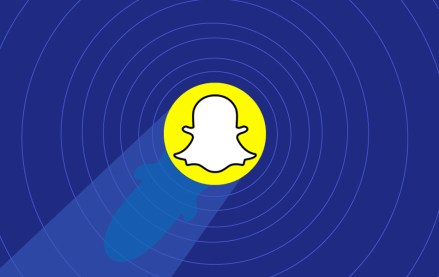 September 29, 2023 • 3 min read
•
•
"We are not diminishing the importance of AR," he said. "In fact, we are strategically reallocating resources to strengthen our endeavors in AR advertising and to elevate the fundamental AR experiences provided to Snapchat users."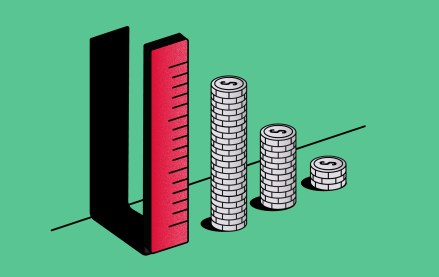 September 29, 2023 • 4 min read
•
•
In Q4 of this year, Activision Blizzard Media is launching in beta a new measurement tool dubbed the Attention Measurement Scorecard. The goal: to raise brands' and marketers' confidence in in-game advertising.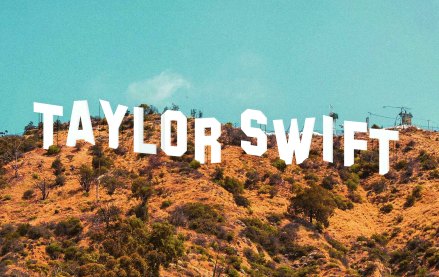 September 29, 2023 • 4 min read
•
•
The concert film will likely help build on cinema advertising's momentum after Barbenheimer.